This is a story about radio silence...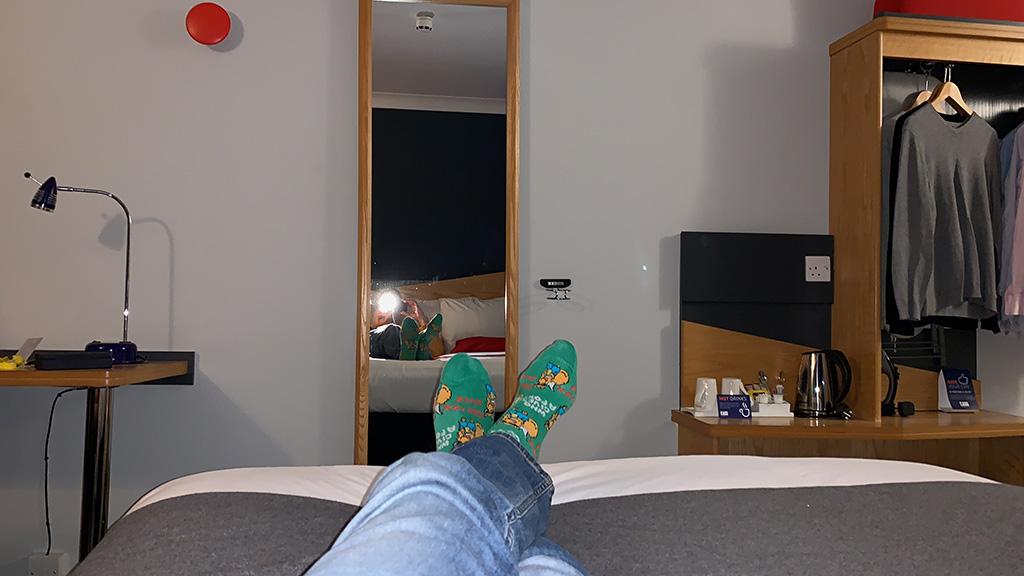 On June 20 of this year I attempted to write my life story from 2011 onwards, covering the happiest, most successful period of my life and the pinnacle of my career - doing a tech startup accelerator program in Cambridge with a cohort of incredible people - and the subsequent reasons why I stepped down as CEO, separated from my wife, sold my house and settled my acrimonious divorce.
I wrote 10,000 words in a non-stop brain dump. Once I started I couldn't hold back - the words flooded out onto the page.
It was supposed to be succinct. It was supposed to be a simple set of bullet points.
It turned out to be a lot harder than I thought, to write down even the first part.
Part two has a lot to cover:
Homelessness
Hospitals
Police
Drug addiction
Psych wards
Suicide attempts
More banking jobs
More IT projects
Moving to Manchester
Moving to Wales
Several relationships and breakups; love and loss
Psychosis
Self medication
Alcohol
Depression
Anxiety
Boredom
Financial problems
Near-bankruptcy
Salvation
I'm not going to write part two in the same way that I wrote part one.
That was 6 months ago. This is now.
A lot can happen in 6 months.
As a quick recap, here are the problems I've been trying to tackle this year:
£54,000 of debt
Homeless
No job
No car
Single
Addicted to prescription drugs: sleeping pills, tranquillisers and painkillers
Alcohol abuse
Depression, anxiety and bipolar disorder
As if those problems weren't enough, in June I had relapsed onto supercrack. I'd been working but I'd lost my job - through no fault of my own - and I was in no hurry to get another one, because my addiction had returned with a vengeance. I was in a place with no family and only a handful of friends, none of whom were equipped to deal with my clusterfuck of issues. I was more-or-less alone, except for the people who I try to connect with on a daily basis through my blog, Twitter, Facebook and other digital means.
I came up with the title "No News is Bad News" because it's usually true. I came up with that title, because a period of silence on my blog is usually cause for concern. It's usually time to start phoning round the hospitals to see if I've been admitted. It's usually time to start worrying if I'm dead or dying.
Back in June - 6 months ago - the title was very apt, because I hadn't been online for a while. Losing my job had completely destroyed my hopes of dealing with the mountain of issues I was facing. Losing my job had wrecked my plans for recovery.
Today, my world looks very different.
I can't tell you too much - because it's private - but I'm writing from the comfort of my girlfriend's bed. Her bedroom is very pink and girly. She just brought me a plate with a generously buttered thick slice of toast and a glass of orange juice, which I am eating in bed. I'm getting crumbs in the bed and greasy finger-marks on my laptop.
I'm no longer living out of a suitcase in a hotel and eating in the same gastropub every night, sat at a table for one. I'm unofficially co-habiting. We only met a few weeks ago. The relationship is going fast. Too fast some might say.
I kiss my sweetheart good morning and wish her a good day as I depart for work. My journey takes no more than 15 minutes when the traffic is kind to me. I'm finding it easy to get up in the morning. I don't dread lonely evenings in a bland hotel room. I don't dread the unsustainable interminable monotony of miserable days in the office, and miserable evenings spent alone.
I'm going too fast though.
I'm working too hard.
It takes vast quantities of alcohol, sleeping pills and tranquillisers to prevent me from working 12 to 14 hour days. It requires a huge amount of effort to stop myself from working at the weekend. I'm desperate to achieve results as quickly as possible, because the finishing line is within sight.
It could be months before I'm well-and-truly out of the danger zone and enjoying some long-overdue financial security. It's definitely going to be a long time before I get truly settled at home and at work. I need to decide where I'm going to live and what I'm going to do for a job, on a more long-term basis. At some point, my good luck is going to run out and I'll be forced back into living out of a suitcase, maintaining a long-distance relationship, and having to face the anxiety and stress of proving myself in a new organisation, with a new set of work colleagues.
Mania has arrived. There's no doubt about that.
My manic energy has been ploughed into my day job, instead of my new novel. I worry that my work colleagues have noticed that I've completely obsessed by my project. I worry that the undesirable accompanying behaviours - irritability, rapid and pressured speech, arrogance and delusions of grandeur - will become so hard to hide in the office that I might be forced to disclose my bipolar disorder to my colleagues, in the hope that they'll be sympathetic.
My blog has been neglected, along with my friends.
I work too hard. I'm moving 'too fast' in my new relationship - the "L" word has been used and she has given me a key to her place. We're going on holiday together. All my original problems are still there, to some extent. I need to decide where to live, pay off my outstanding debts, drink less, quit the sleeping pills and tranquillisers, get my mania under control.
What else can I tell you?
I can't try to tell you too much all at once, even though I desperately want to. I want to sit down and write 10,000 words without taking a single break. I want to pour my heart out onto the page and tell you everything, but I'm trying to pump the brakes a little bit. I'm trying to be a little bit sensible, even though I'm clearly going too fast.
It feels like the week-long hiatus from blogging was not bad news. Perhaps it's good news? No. It's not good news. I'm not looking after myself. I'm not managing my bipolar very well. I'm allowing myself to become manic, for the purposes of achieving 'great' things at work. It's exciting to be manic after so many months of depression and misery.
It would be a good idea for me to resolve to resume my daily writing, but I'm wary of making unrealistic promises. Today, I'm coming to terms with the fact that my 3rd novel remains unfinished, when I had hoped to have completed it yesterday.
That, ladies and gentlemen, is my present situation in a nutshell.
Tags: #bipolar #relationships #debt #homeless #addiction #medication #alcohol #writing