This is a story about worst-case scenarios...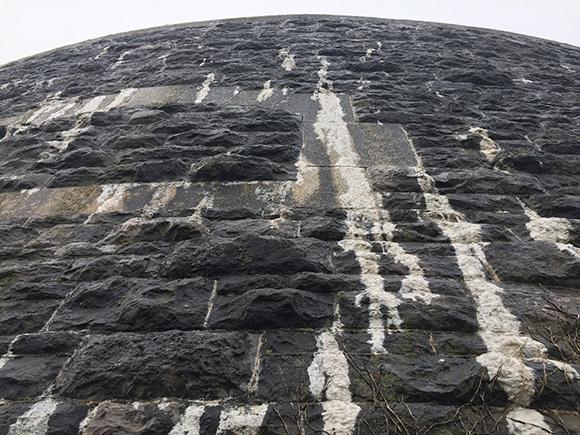 I've brought you here under somewhat false pretences. Possibly you have read what I wrote on suicide methods and have decided to continue reading. Perhaps you haven't read anything I've written before, and an internet search has brought you here. Either way, I kinda lied: this is much more about why to kill yourself than how.
Why kill yourself?
Good question.
If you're reading this, then I'm sure you have your reasons. Perhaps you don't need me to explore the many reasons why, but I'm going to anyway, because you didn't need me to write about all the suicide methods in detail either, but I did and thousands of people read it every day.
It's because so many thousands are reading what I wrote about suicide methods that I felt I should follow up with something about why to kill yourself. I hope you will forgive me if you feel I have brought you here under false pretences, but anyhoo, let's begin.
Why Should You Kill Yourself?
You shouldn't.
The end.
Just kidding.
Unless we acknowledge that there are very real and valid reasons why people kill themselves, then we are gaslighting. We can't pretend that people don't commit suicide, and that those people didn't have good reasons for doing it. People don't just do stuff for no reason. To pretend like there weren't reasons - and there isn't justification - is disingenuous and unkind to those who have died, and unkind to those who are suffering suicidal thoughts.
So, excuse my jocularity. I'm quite serious. We need to talk about why you would kill yourself.
Breakup/Divorce
We've got to start somewhere, so why not with a relationship ending; a broken heart? There's little more gut-wrenchingly sad than losing the love of our lives. Many suicides will be prompted by a breakup, so we need to discuss this. I needed to start somewhere, so this is what I've chosen.
First, we need to acknowledge what love is: a combination of serotonin, oxytocin and dopamine that's released in the brain in order to foster human bonding, sex and produce children; it's a biochemical trick created by our genes, in order to get us to make more copies of the genes.
Is it sad when we get our hearts broken? Yes. Incredibly.
Is it the end of the world? Will we be sad forever? No. Get another girlfriend/boyfriend/significant-other and your heart will soon mend.
Of course, we need to acknowledge that it's absolutely terrifying - as well as a massive inconvenience - to be thrust back into the world of dating. As we get older and fatter, we feel increasingly insecure, and we fear dying alone. Of course, nobody wants to feel fat, old and desperate, fearful of dying alone. I can totally relate to the feeling that I'd rather die than suffer the agony of dating, and the knock-backs; to be thrust back into the crappy world of adolescence with all its accompanying awkwardness, uncertainty and insecurity. "Does he/she like me?" we wonder to ourselves, in seemingly eternal torment.
In my opinion, a breakup is no reason to commit suicide, because - although inconvenient and awful - it's possible to mend your heart by meeting somebody new.
Bereavement
Okay, so I didn't really cover the death of a loved one in the breakup/divorce section, so I'll cover the death of a partner in this section. The answer is pretty much the same, but I do make an exception for childhood sweethearts who've lived into old age. I'm not suggesting that everyone who's been in a super long-term relationship should be in a suicide pact, but it's understandable that after a certain age and many decades of happy marriage/civil-partnership, that life could continue with somebody new is almost unthinkable. Where to draw the line is not up to me, but I feel certain that being a geriatric widower is not how I plan on spending the last years of my life.
Am I advocating for suicide for bereaved older people? Absolutely not. I'm just saying that I can totally understand why heartbroken seniors might decide that their reason for living expired when they lost the love of their lives.
Death of a pet. Sad but no.
Death of a friend. Sad but no.
Death of a parent. Sad (most of the time) but no.
Death of a child... oh damn. Where to begin? Well, we must acknowledge that the grief would be exceptional, and the guilt no doubt. The thing which would never be uttered, but must be discussed, would be the feeling that time's run out to make another kid, mixed up with all the same fears about fertility, carrying the baby to full term, giving birth, having a healthy child etc. All those horrible emotions would have to be re-lived, with the accompanying magnifying effect of knowing how devastating it was to actually lose a child, or - god forbid - children.
It seems quite understandable to me that some horrendous combination of bereavement, such as losing your whole family in some kind of accident, would be far too much to bear. Sure, plenty of people have had tragedies in their lives, and gone on to rebuild their lives with somebody else. That's not to say that everyone can or should. I can totally understand why bereavement(s) would be a reason to commit suicide, and although I can see that many people have been able to get over the tragedy, I don't think it's right to say that suicide should never be considered.
Usual caveats apply: I don't condone or encourage suicide, but I do understand why people kill themselves, although I desperately want a zero suicide world.
Debt, Financial Ruin; Destitution etc
It feels a bit wrong to put debt on a par with the death of a child, but it's also right - debt can destroy lives just as effectively as a road traffic accident. We need to acknowledge how life-destroying debt is, because it can wreck so much more than a person's credit rating.
First, let's talk about the very real, and very devastating consequences of financial difficulties: loss of status, loss of home, loss of relationships... loss of freedom; agency. To have a bad credit rating is to become a leper - unable to buy or rent a house, buy a car, get a job. "Get a job?" you ask... yes, that's right - many jobs will check a person's credit rating and/or ask if they've ever declared bankruptcy. Bankrupts are shunned from almost all parts of society, such that they're ruined for life; unable to get a decent job and therefore shut out of every aspect of ordinary life. That's a bad deal. That's a rough gig.
Without your house, your car, your job and the other accompanying status symbols, how are you going to provide for your family? It follows that you'll be ditched by your partner and your kids; labelled as a loser. This is how people lose everything, not just their credit rating.
Debt is life-destroying.
Okay, so I'm probably laying it on a bit thick. However, this is all the stuff that is on the mind of the poor suffering individual who is struggling with debt, and has decided to commit suicide. Having been hounded by debt collectors, bailiffs and other parasites/vultures, people are driven to end their own lives rather than suffer any more stress, loss, ruin and distress. I empathise.
Although bankruptcy and financial ruin are devastating, the process of being financially destroyed is worse than being destitute. Being destitute is quite liberating. Having struggled with debts for years, being hounded by creditors and other leeches, once the bankruptcy process - or some other kind of insolvency procedure - is in motion, the creditors can't harass you anymore. You'll get an opportunity to rebuild yourself, albeit with the impediment of the black mark on your records. Plenty of people function without credit cards, car loans, mortgages and other financial instruments, and many of them are very successful. In fact, many entrepreneurs talk about their bankruptcies as badges of honour; they're proud of their failures.
I think loss of status is not to be underestimated. If you're used to having a nice house, car, and being a provider for your family, there is an incalculable amount of shame, bitterness and regret, which is almost impossible to deal with. Losing everything is not easy, and we should acknowledge how fatal it can be; how it can be the worst thing in the world to have your life fall apart. Saying stuff like "it's only money" is profoundly unhelpful, because money is such an intrinsic inseparable part of modern life. We shouldn't forget that wealth and status are the things which allow us to get an attractive partner, as well as to feel good about ourselves.
Killing yourself because of bad debt or financial problems seems like the most ridiculous thing to do, but in fact it's one of the hardest things to deal with, because it's such a taboo to talk about financial difficulties and debt. Debts are so toxic to our mental health, keeping us awake at night, and causing us untold anxiety, as we fear the domino-like collapse of our entire lives - job loss leads to defaulting on our mortgage, leads to our house being repossessed, leads to bankruptcy and destitution, as sure as night follows day.
Yes. Debt and financial difficulties cause suicides, in vast numbers. We need to acknowledge that's true. I wish it weren't true, but it is.
The solution? Be prepared to be destitute. Treat it as an adventure. Be a tramp. Enjoy the freedom of it.
Injury, Sickness and Disability
Chronic illness, chronic pain and other lifelong conditions - such as diabetes and kidney failure - have a devastatingly detrimental effect on our quality of life, and to pretend otherwise would be dishonest. However, we are notoriously bad at estimating how bad it's going to be. For example, people with type one diabetes, who are insulin dependent and who must closely monitor their blood sugar, are able to adapt and report far higher quality of life than their initially pessimistic outlook. However, people who require dialysis because of kidney failure, often vastly underestimate how badly their quality of life is going to be affected.
Many people would say that they would want their life support to be switched off if they were paralysed - quadriplegic - but there are well documented cases of people reversing the decision in their advanced directive such that they have indicated that they wanted to be kept alive by machines, most famously by a man who was only able to blink in order to communicate.
However, we must be realistic. In the vast majority of cases, people who are suffering incredibly awful lives, because of chronic pain and other suffering, who've had their reasons to live snatched away by some cruel twist of fate, which has rendered them incapable of ever enjoying a minimum quality of life, are absolutely entitled to reserve their right to die. I must make it absolutely clear: I am pro-euthanasia.
Another thing I must make clear is that I'm well aware that there are very many people who live full and happy lives, despite sickness and/or disability. I am absolutely not an ableist who believes that only the able bodied have a reason to live, and everybody else is somehow less worthy of life and happiness. I am absolutely not saying that - for example - being unable to walk is always a reason to commit suicide.
Nothing could be more personal than weighing up the pros and cons of our own unique situation, and arriving at a decision of whether it is better to be dead or alive. I can't make that decision for anybody, but we should definitely consider that it is very difficult to face a life which promises nothing other than pain and suffering, and regret, sadness and resentment, that we are no longer able to enjoy the things which we used to, in the past.
Everything Else
There are an infinite number of reasons why we might kill ourselves, which might include things such as martyrdom, infamy, to hurt people and other motivations. Suicide can be weaponised, and it often is, especially by marginalised, oppressed and otherwise powerless people.
A completely exhaustive exploration of all the reasons why we might commit suicide is beyond the scope of this essay, although I feel as though I have made a decent attempt.
* * *
As always, I must remind readers that my personal stance is that suicide is understandable but absolutely undesirable in all but the compassionate circumstances, where it is intended to give relief to a person whose life is unbearable; unliveable; intolerable.
We must distinguish the temporary - the acute - from the permanent; the chronic. We must avoid permanent solutions to temporary problems, although I am aware that agony can feel eternal when we are in the grips of it. I am very sorry that people are suffering and I wish they weren't.
This essay is intended as something thought-provoking, and as an open and honest discussion-starter, so that people who feel that they can't talk about their anguish and pain - that suicide is the only option available to them - might feel as though it's OK to talk about the things which are bothering them.
If you choose suicide, I won't judge you or tell you that you're wrong, but I hope that you think about everything, and choose to live in the end... although of course you might decide - based on your personal pros and cons - that life will never be tolerable and pleasant ever again, which is very sad but I understand that people need relief from their torment.
I do not encourage, endorse or recommend suicide.
Tags: #suicide