This is a story about unseasonably good weather...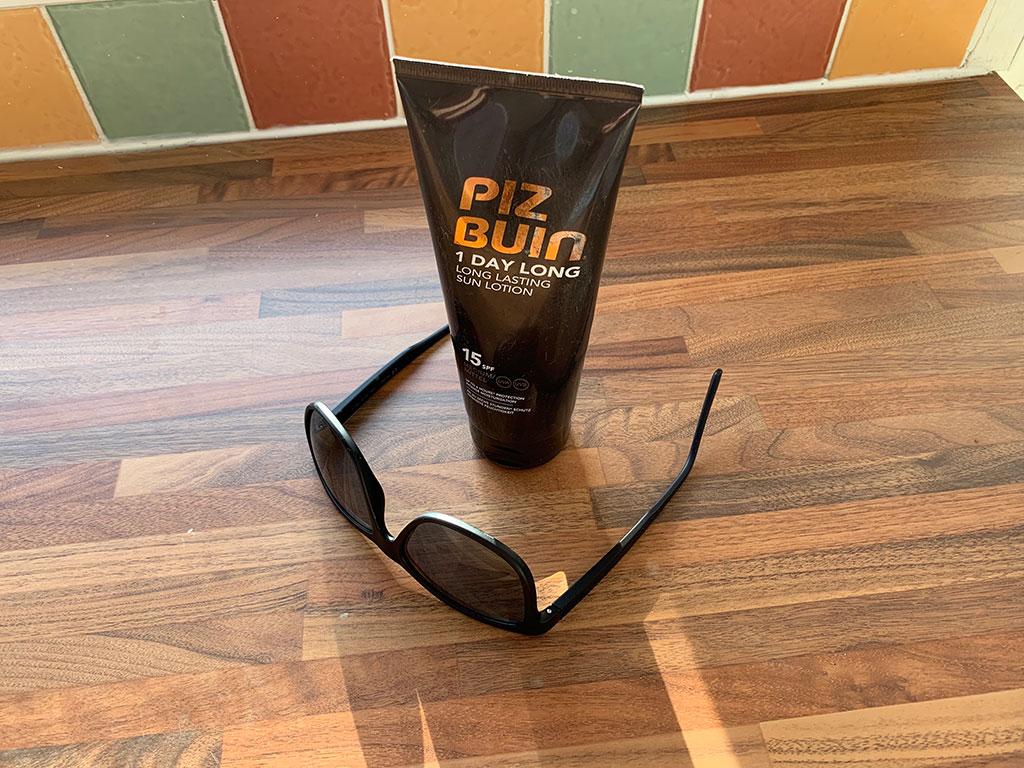 While my colleagues have been enjoying Easter holidays, it's been 4 months since I took some time off work. Having the long 4-day Easter weekend was very pleasant, and there are two more long weekends in May. The Easter bank holiday weekend was particularly nice because it was sunny and warm.
A friend asked if I'd like to join him and his family for a picnic in the park, which I thought was madness, given that we're still in April and the nights can be decidedly cold. However, it was very pleasantly warm, even as the sun started to go down.
During the daytime over the Easter weekend, it felt most summery indeed. My skin is pretty tolerant of the UK sun, so I didn't really need sun tan lotion, but I was able to wear flip-flops and sunglasses, with short sleeves, and it felt like summer.
Summer is my favourite time of year.
There are a number of juggling balls I've got midair at the moment. Work, house, relationships, friendships, money, car, bills and admin... the usual crap that almost everybody has to worry about. Somehow, I'm managing to keep all the plates spinning reasonably well at the moment, which bodes very well for having a good summer.
Last year, a catastrophic chain of events screwed up my job, my relationships, some friendships, and put my whole situation - regarding housing and finances - into jeopardy. I got very sick and I was worried I was going to lose everything: my life is fragile.
This year, my approach has been exactly the same: I'm working hard on an important IT project, I have a place to live which I like, dating is going well, I'm starting to make friends, my finances are in good shape - things are looking extremely promising, but I know how quickly everything can crumble.
Last year, I ended up snatching a couple of days away with a good friend - a boy's trip away - which was amazing, but my life had been destabilised and my future was uncertain. By the time the summer arrived, I didn't feel in a position to enjoy it at all, and in fact I hardly saw the sunshine at all. When a new job came along, I took it immediately and worked all summer, including the day of my birthday.
Although I have had a very good run of luck, including a fantastic holiday over the Christmas and New Year period, I feel like I would like to celebrate my achievements and hard work by going away on holiday for my birthday. It's a little extravagant and it's an avoidable expense, but I feel like it would be great to have a summer break, to recharge the batteries ready for the long slog through to the autumn.
Perhaps it's not necessary to go abroad. A staycation can be just as great as going overseas. In fact, the UK is fantastic if you're lucky with the weather. Certainly, the Easter bank holiday weekend felt like being on holiday in a country with a much better climate than our own fair shores.
I guess it's something to aim for; something a little bit more exciting than domestic purchases of boring things for around the house. It feels like a way of psychologically declaring 2019 to be "a good year" which is important to me, given the number of "bad years" I've had. It hasn't been since 2016 that things were going smoothly in my life, when I went away for a lovely holiday to celebrate my birthday.
There's something really nice about having a holiday when things are going well - to be settled at home, in a relationship, work going well, financially secure, social interaction and other things which make life bearable - is important if you're going to be able to relax and enjoy yourself.
My life is becoming increasingly good, especially considering how much I was struggling with stress and anxiety very recently. I was overwhelmed and too exhausted, depressed and anxious to think about doing nice things, but now the landscape is starting to look very different.
Of course, I must say that I'm very fortunate to be in the position that I'm in, and I'm trying not to feel "entitled" to things, but it's no accident that I'm in the situation I'm in - there has been hard work, struggle and suffering to endure, so I don't feel too guilty about planning a nice holiday for myself, to celebrate my birthday in July.