This is a story about being on tenterhooks...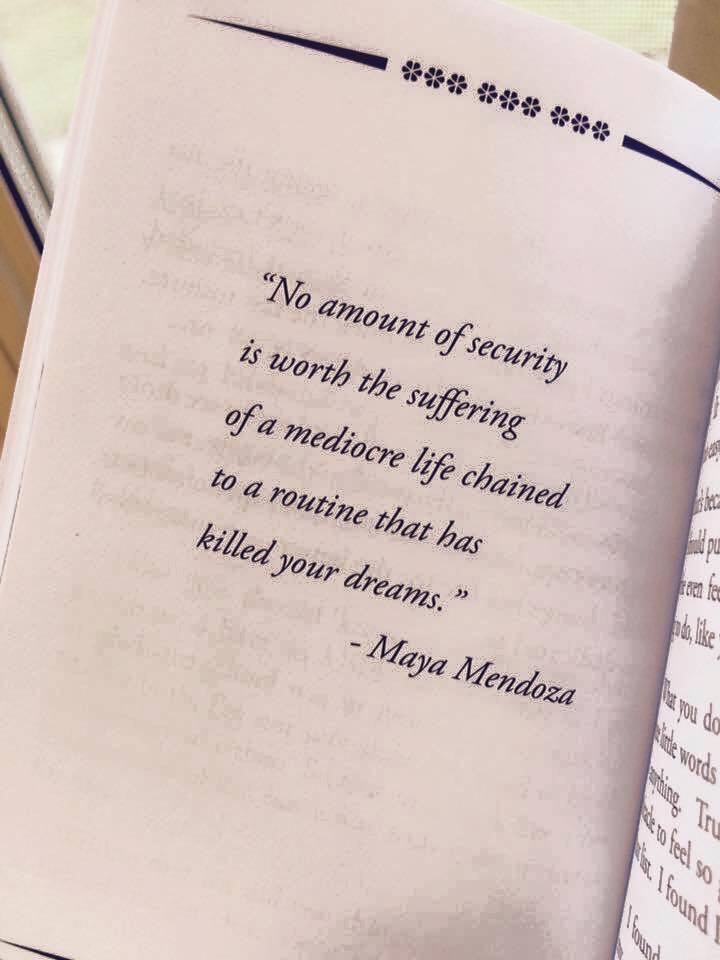 I'm a living contradiction. I choose security and certainty over the vain hope of hitting the jackpot. If I was given the choice between having a "B" grade, but not having to do any work or suffer any uncertainty, versus the potential to achieve an "A+" then I would take the "B" grade without a moment's hesitation. If you think that's settling for mediocrity, you're wrong - I choose my battles and I achieve "A+" grades all the time... as an accidental consequence of pursuing the things I'm interested in and passionate about.
The other part of my contradictory personality is that I choose to take incredible risks. I jump out of planes. I climb rock faces. I scale high mountains. I ride gigantic waves in gale-force winds. Why the hell would I do that?
There are a lot of risk-reward-cost-benefit calculations that go on inside my head.
I've gathered a lot of data.
The decision to take dangerous highly addictive drugs might seem like one of the most baffling choices that a person would elect to do. For example, taking heroin is seen as an indication of character flaw, but being a BASE jumper is seen as cool, although the latter carries the same risk of premature death.
Let's do a bit more in-depth analysis, shall we?
Cost of being a rock climber:
Rock boots: £45
Harness: £75
Chalk bag & chalk ball: £15
Rope £150
Helmet £50
Belay plate: £20
10 quickdraws: £150
TOTAL: £505
So, for somebody who wants to climb a rock face safely, the minimum amount they're going to have to spend is over £500. Also, you might fall and die. Let's re-iterate that: It's pretty damn obvious that if you climb up a vertical rock face and you lose your grip, you can fall to the ground and be killed on impact.
Cost of being a mountaineer:
Crampon-compatible boots: £200
Crampons: £120
Base layers: £40
Mid-layers: £80
Shell layer jacket: £250
Shell layer salopettes: £180
Ice axes: £250
Helmet: £50
9mm waterproof rope: £175
Ice screws: £120
Warthogs: £40
Deadman: £40
Backpack: £150
Survival bag: £20
Down sleeping bag: £300
Down jacket: £200
Tent: £350
Sleeping mat: £60
TOTAL: £2,625
So, for somebody who wants to climb a 4,000m+ mountain (Mont Blanc etc) then you're going to have to shell out more than £2,500. In fact, it's going to cost you a lot more, because you're going to need lots of things I didn't list, like spare pairs of socks, spare base layers, and also a stove, cooking utensils, plus all the other expedition gear. You're not going to have much spare change out of £3,500. Did I mention that you're highly likely to be killed by falling rocks, avalanches, falling into a crevasse, or simply plummeting to your death.
I shan't follow the same process for kitesurfing, yacht sailing or skydiving, but the financial cost of putting your life in danger can be staggering, especially when we consider that rugged outdoorsy types are somehow healthy and laudable people of good character and moral fibre; made of the right stuff.
Another group of people who we might consider are the entrepreneurs. Who are these people who reject conventional employment - salaried jobs - and instead choose to make their money by means other than selling their singular body and brain. Are these people risk takers too?
In fact, all the celebrated members of society have one thing in common: they've had the financial means to pursue avenues that are not available to most of the populace, because the need to eat, be housed and be clothed is an insistent demand which is too pressing for all but those who enjoy considerable economic advantages. Do not believe the bullshit - rugged adventurers are not brave souls and entrepreneurs are not gifted geniuses... they're all people who've had the financial backing in order to pursue their expensive dreams. Don't believe any of the "self-made man" bullshit. Behind every "self made" man are a whole bunch of people who've underwritten their risk.
I busted my shoulder up pretty badly - broken bones - on a beach in a remote part of Brasil. My startup co-founder broke his leg very badly indeed in roughly the same part of Brasil. That part of the world is many hours away from a good hospital with a surgeon and operating theatre where complex orthopaedic surgery could be performed. Would we have been so adventurous if we hadn't become somewhat complacent about the bubble we live in?
I'm on probation at the moment. I'm on best behaviour. I'm trying to impress my new girlfriend. I'm trying to prove that I'm a good boyfriend.
But, do I really think that I'm going to fail?
Have I ever been worried that I'm going to fall to my death?
Have I ever been worried that world-class medical establishments and all the many wonders of modern civilisation aren't rapidly available in an emergency? Have I ever been worried that somebody wouldn't patch me up as good as new, if I had an accident?
It's never really crossed my mind that I might not get what I want. Of course, I've had heart-stopping moments when I've suddenly realised how staggeringly exposed I am. I've spent so much of my life living on the edge that I've become desensitised to the worrying fact that a chain is only as strong as its weakest link, and the more times I put my life at risk, the greater the chance that I'm going to be badly injured or killed.
I was worried that I was too fat, old, mentally ill and addicted to drugs and alcohol to ever meet somebody who'd fall in love with me. I was worried that I was too indebted and lacking in any assets - such as a fast car and big house - to be attractive to any object of my affections. I was worried that I was a washed-up loser; a has-been.
Our whole lives are lived under Damocles' sword, somewhat. We could mess up our exams. We could mess up our careers. We could mess up our relationships. There's never a single moment when we can really relax and feel like we're not on probation in some way.
I guess I'm pretty sanguine. I get anxious and I torment myself a very great deal with catastrophic thinking but ultimately, I feel the fear and do what I was always going to do anyway. I'm well aware of the innumerable and virtually unimaginable risks, but if you examine my behaviour - as opposed to what I write - then you'll see that I never choose the low-risk option; you'll see that I continuously pursue the very best that life has to offer, despite stress levels which are almost intolerable.
Tomorrow is an important day, but I already know that I'm going to be OK. My risk is underwritten. What's the worst that can happen? Death? Hospitalisation? Been there. Done that.
Tags: #relationships #kitesurfing #sailing #climbing #mountaineering #adventure #friends #startup