This is a story about learning through doing...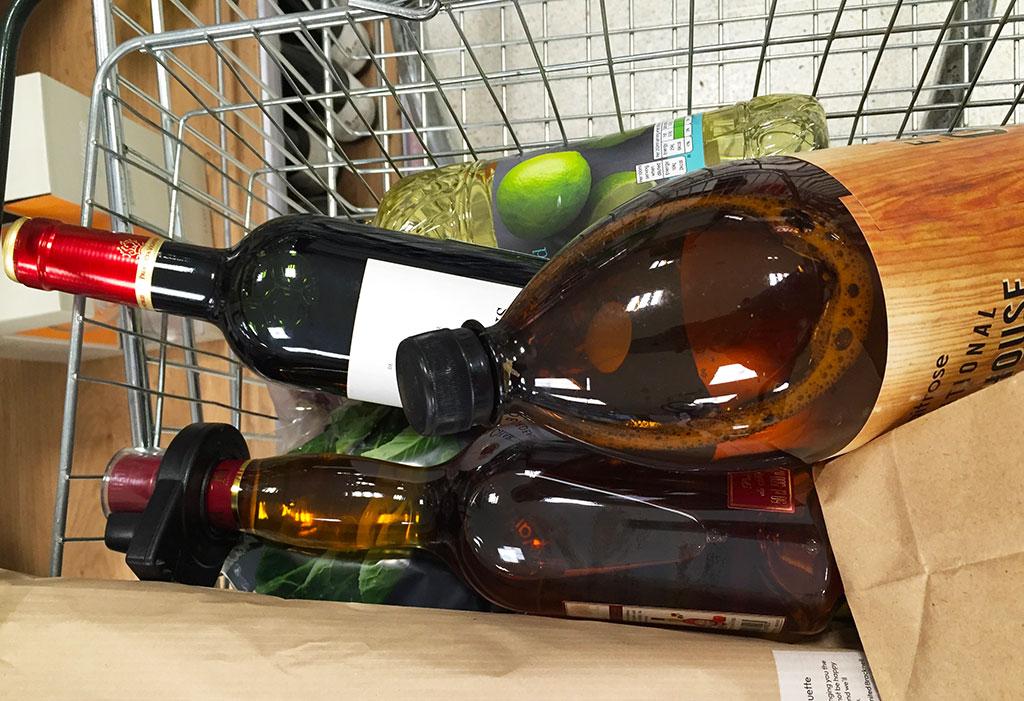 The difference between an artist and a craftsman, is that a craftsman is honing their skills towards the most perfect and repeatable incarnation of a repetitive task, whereas an artist is honing their skills in general, in order to be able to express whatever they want with an intuitive fluidity. If you or I were "bad at drawing" as so many of us characterise ourselves, then we would spend most of our time grappling with the pencil and paper, instead of drawing the desired thing. The craftsman would be content to produce ever improving facsimiles or the same image, faster and faster, and with less pencil lead used. The artist would not even be aware of the pencil or paper, but instead would be free to express themselves increasingly exactly as they intended.
A reader challenged me to write about what I'm learning, as opposed to writing in my lecturing tone which features quite regularly. Unfortunately they deleted their reply, so I only have my hazy memory as a guide to what their original suggestion was, but my guess would be that they wanted me to write about my experience of learning as a way of teaching.
Every day, I am learning.
Every time I write, I am learning.
This entire exercise, of writing down my stream-of-consciousness, is a learning exercise. I write because it helps me therapeutically, but it also helps me to learn to be a better writer; to express myself in a [hopefully] ever-improving manner. Slowly, the keyboard, the screen, the website - all of this melts away and I'm able to express myself in exactly the way I intended; I put my point across as well as I could ever hope to, although I continually strive to do better.
I'm also learning to be a craftsman. There is a craftsman's psychology, which a person should possess - there are habits to develop, and you must strive towards perfecting repetitive tasks. The tiny details matter. You should attempt to iron out the imperfections and master your tools.
I promise you I am not giving a lecture, again. I'm merely telling you the things that I'm realising - learning - as I'm going along. Right now, as I pen these very words, I am having a learning experience, which I am simultaneously sharing with you.
Of course, the big piece of learning that's happening right now, is that I'm going though yet another period of sobriety. Each time I stop drinking my experiences are different. I am not writing to tell you that I have perfected the art of sobriety. I am writing to share with you my experiences of being an on/off drinker, who has spent relatively lengthy periods as a teetotaller. A member of Alcoholics Anonymous might scoff at my 121 consecutive days of sobriety, but of all my friends and work colleagues, I would be hard-pressed to find another who had equalled that record in their adult life. We might dismiss my present objective of "approximately 6 to 8 weeks of sobriety" as something insignificant and easy, but because you will probably never try to do it and if you do, you will find - as I have - that it's not as easy as it looks, it's important that I document these periods of time.
Of course I am not writing a prescriptive guide on how to stop drinking. Only charlatans and con-men promise that they have a magic cure for alcoholism. The entire rehab and detox industry thrives on its spectacular lack of success, and of course, if there was an easy way out then there wouldn't be such an insatiable appetite for addictive substances, and the corresponding so-called 'cures' for these afflictions.
I note that vast numbers of people stumble upon my website while searching desperately to see if they can quite literally "drink [themselves] sober". I kid you not.
What can I report today, of interest? I've had the perfect storm of a heavy workload at the office, combined with my car breaking down, some horrible administrative tasks which have been very time consuming, and then there is the usual ongoing financial difficulties that I face, and the prospect that my troubled relationship is likely to be dealt a fatal blow, due to the difficulty of two people finding well paid work anywhere except London... and I don't think it would be a good idea for me to move back to London, when my life in Cardiff is going quite well, and is certainly easier and less stressful than it ever was in the capital.
None of what I've written has much to do with [not] drinking alcohol. It's Friday night and I've had a very hard working week, but perhaps my instinct to reach for the bottle to celebrate the commencement of the weekend, has been slightly de-habituated. I have found myself binging on cakes, crisps, biscuits and other salty, fatty and sweet foods, by way of compensation for my otherwise bleak existence. What human being does not reward themselves, either with sex, chocolate, shopping, or something less tolerated by civilised society, and probably more health-damaging?
It feels as though the season to be merry is fast approaching, plus I have social occasions soon where I will absolutely be partaking of an alcoholic beverage or two. I'm quite looking forward to having a cold beer with friends and/or colleagues, and there's nothing wrong about that at all. I'm quite looking forward to rewarding myself with a glass of wine after a hard day at the office, and again, there's nothing wrong with that at all.
What have I learned on my journey today? Nothing really. Except that every day is completely different, and my coping skills are constantly improving.
Tags: #alcohol