This is a story about dieting...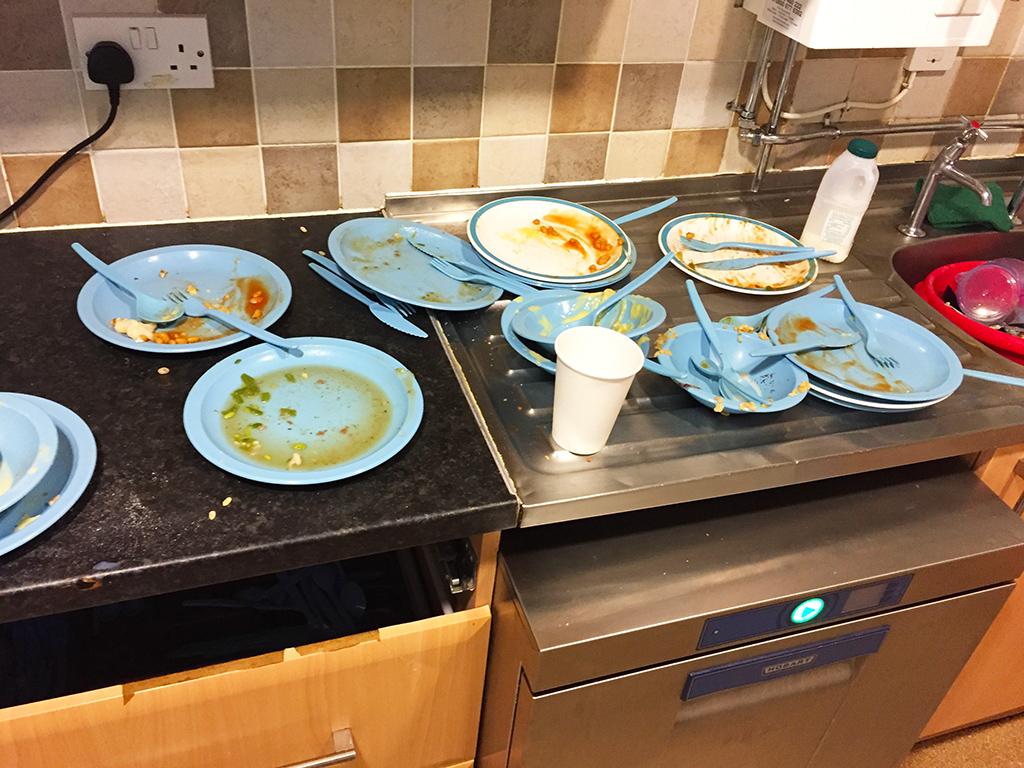 All humans, and indeed all animals, enjoy drinking, having sex and/or masturbating, drugs and/or other intoxicants, and eating. I know that you are all leaping onto your keyboards to tell me that you don't drink alcohol and you don't like sex, but I'm sorry to say you're wrong, in regards to what I just said. Your thirst is quenched by drinking water, which releases endorphins, just the same as you also get a brain chemical reward when you achieve orgasm, or some other form of sexual gratification. I don't give a shit what you think in your moronic brain: millions of years of evolution are not wrong... the very core of your being is designed to ensure that you stay hydrated, fed, and at some point make an attempt to procreate. Sorry that you thought you were special and different. You are not.
"But I was born incapable of enjoying drugs" you might wail. Yes, yes, I know you think that you somehow won the lottery while being hit by a meteorite and struck by lightening, and you very much think of yourself as a special unique snowflake, but your self-appointed "asexual" status, or whatever the hell it is, does not alter the fact that your brain is so exceptionally complicated, that it does not differ from that of your parents, who ate, drank and had sex, sufficiently to produce anything so pronounced as the absence of any of the enjoyments I listed.
"But I was born without a tongue". Yes. Sure you were.
"But I was born with depression so severe that I can experience nothing at all except for pain and suffering". Yes. Sure you were.
Okay, so, enough of your bullshit.
You like eating, so that's why you keep doing it. The 'liking' part is something which can be philosophically debated ad nauseam, but we have established that you eat, because otherwise you would not have reached the point where you can read stuff on the internet and argue with complete strangers about your weird self-invented identity.
Okay, moving on.
Some people have eating disorders.
Let's repeat that, because it's the point of this whole essay.
Some people have eating disorders.
Eating is nice and enjoyable, but some of us eat "too much" which shouldn't really be considered a problem, but it definitely causes health complications, eventually. Eating "too much" can be considered an eating disorder.
We tend to just call people who eat "too much" things like "fat" or "overweight" or "obese"... but whatever we call them, these are usually pejorative terms. We look upon people who eat "too much" as greedy, lazy, lacking self-discipline, lacking willpower, and generally morally inferior, lesser human beings; deserving targets of abuse and castigation; not worthy of our respect.
Basically, don't eat "too much" or else people will treat you like shit.
Got it?
Then weirdly, there are people who don't eat very much, who are totally awesome people. I mean, like, just because they eat a bit less than other people, we celebrate them: we parade them around as if they're special and different; we photograph and film them; we shower them with money. We idolise a whole bunch of people who don't eat very much. We have built multi-billion-dollar international businesses, who do nothing other than to worship a bunch of people who don't eat very much.
Basically, eat less than you'd like to eat, and people will treat you much better than if you eat a normal amount.
Got it?
Obviously, it's quite difficult to get the balance between not eating very much, and not eating enough just right. It's very hard to judge whether you're eating the right amount, when the aim is to not eat very much. If the aim is to not eat very much, then why not eat nothing? Obviously, you can't eat nothing - although many people will try - because eventually you will die of starvation, but because the human body is very tough, it's very hard to know what "enough" is, when there's so much pressure to not eat very much, and so much reward for not eating very much.
Once you've made the decision to not eat very much, where does it end?
In the past couple of months, I've eaten several hundred calories fewer than my basal metabolic rate. Also, I have had many long periods where my calorie consumption has been zero. The result has been predictable: approximately 10kg (22 pounds) of weight loss in the space of no more than two months. Of course, this is ludicrously unhealthy, but I want to be thin because being thin is considered attractive.
To achieve the extreme weight loss, I have had to forgo a lot of eating. One of my favourite things to do, in the whole world, is to eat. Not eating is extremely awful; distressing; unpleasant. It is an extreme sacrifice, to stop eating, or to eat significantly less than I want and need to. However, the reward for being thin, is to be attractive and so I have done it.
The problem comes in - as an eating disorder - when I look in the mirror at my body, which is a healthy weight, but I see a fat person. Given that my aim was to be thin... if I don't see a thin person when I look in the mirror, and I've undergone such extreme dieting in order to become thin, that I will continue to eat far fewer calories than my body requires, just to pump blood around and keep me warm.
I'm cold. I'm cold all the time. It's awful, dieting.
Yesterday I ate 847 calories. Today I plan on eating zero calories. Tomorrow I plan on eating approximately 700 calories. That is extreme. However, this is necessary to be thin.
If somebody was to accuse me of having an eating disorder, I would disagree, because I will simply stop this extreme diet and start eating a more normal amount of calories, once I am I am thin. However, the question is: when will I be satisfied that I am thin? I have a very easy answer to that: when the National Health Service website admits that I should stop losing weight. I'm already "healthy" according to my BMI, and indeed I have a slim waist of 32 inches, which is excellent for a 183 centimetre tall (6 foot) 41 year old man... everyone should just fuck off and leave me alone but oh no the fucking NHS website couldn't just leave it alone, could they? Even though I've lost 10kg in two months, they are still saying I should lose more. Okay then, fine. I will. Fuck you.
Tags: #diet #weightloss