This is a story about the worst of all worlds...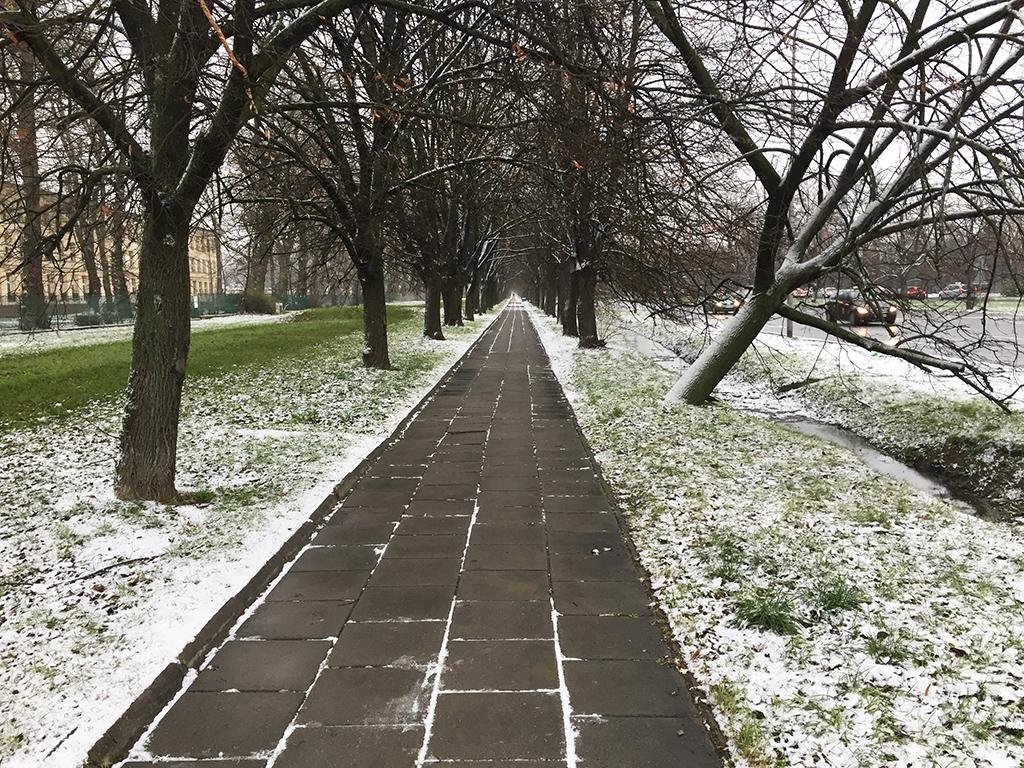 I was already depressed and anxious before the winter started, but now I'm really depressed. I get seasonal depression very badly every winter, but this winter seems worse than ever.
The most dreadful combination of factors, includes the exacerbated isolation of not having any local friends or family, magnified by the pandemic lockdowns, being single, not drinking, unmedicated, on a diet, tired, hungry and generally pretty pissed off with life, having worked 16 months back-to-back without a holiday; only a single day off, except for the very occasional bank holiday and a period where I was hospitalised with multiple organ failure, which doesn't really count.
Poor me. Poor me etc etc.
Yep, this is self-pitying stuff, but I don't care: I'm miserable and this is the only coping mechanism I've got.
In an attempt to count my blessings, I guess I've only gotta work for three more weeks before attempting to take a long-overdue holiday. My finances are heading in the right direction. My weight is headed in the right direction. My fitness is headed in the right direction. The project, which has been my all-consuming passion for the best part of a couple of years, is at least not in terrible shape, which is something of a minor miracle. I don't have to waste my life commuting, which is good. I don't dread my alarm clock going off or struggle to get up in the morning, which is definitely a miracle.
My mental health is definitely in tatters, as I swing from suicidal depression to manic ranting, but the rigid structure and routine I've installed in my life, is holding me steady. It beggars belief that I have managed to save as much money as I have, work as much as I have, and produce as much as I have, while undergoing a near-continuous mental health crisis, which very nearly killed me less than a year ago... even getting hospitalised with multiple organ failure didn't much disrupt my stride.
I know that winter is a dangerous time - a threat to my life - and I had successfully employed some great techniques to cope: namely, getting the hell out of this miserable country and going somewhere hot, as much as possible during the winter. Of course, as soon as I found myself trapped here last winter, it was curtains. We will see what happens this year, but there's a glimmer of home that I might escape both the terrible winter weather, and the threat to my life which implicitly comes with being in the UK during the winter.
The period when I had the most face-to-face contact with other humans, was during the height of the pandemic, when we stood on our doorstep and clapped for the NHS. I was getting a daily dose of talking to other humans, in-person. Now, I spend the long winter evenings and the miserable weekends totally alone.
Of course, almost everything which I hate about my life, appears to be a choice: I'm choosing to not drink any alcohol, I'm choosing to diet, I'm choosing to be single, I'm choosing to be unmedicated. All of these choices are good for me though, so it's not really a choice, but a necessity. I know that in the long run I will have substantially improved my bank balance, flattened my tummy, and maintained my sanity, none of which would be possible without short-term sacrifice.
I'm sitting here with my stomach gurgling angrily. I over-indulged with food at the weekend, although I was still well below my calorie requirements and as such, still dieting. However, my weight loss is not progressing as quickly as I want it to, so I'm fasting for 40+ consecutive hours. The hunger is made all the worse, by all the other things I've got going on.
Still, just three weeks to go, I tell myself. Just three weeks before I attempt to take a long-overdue holiday.
Tags: #depression #anxiety #diet