This is a story about a calorie controlled diet...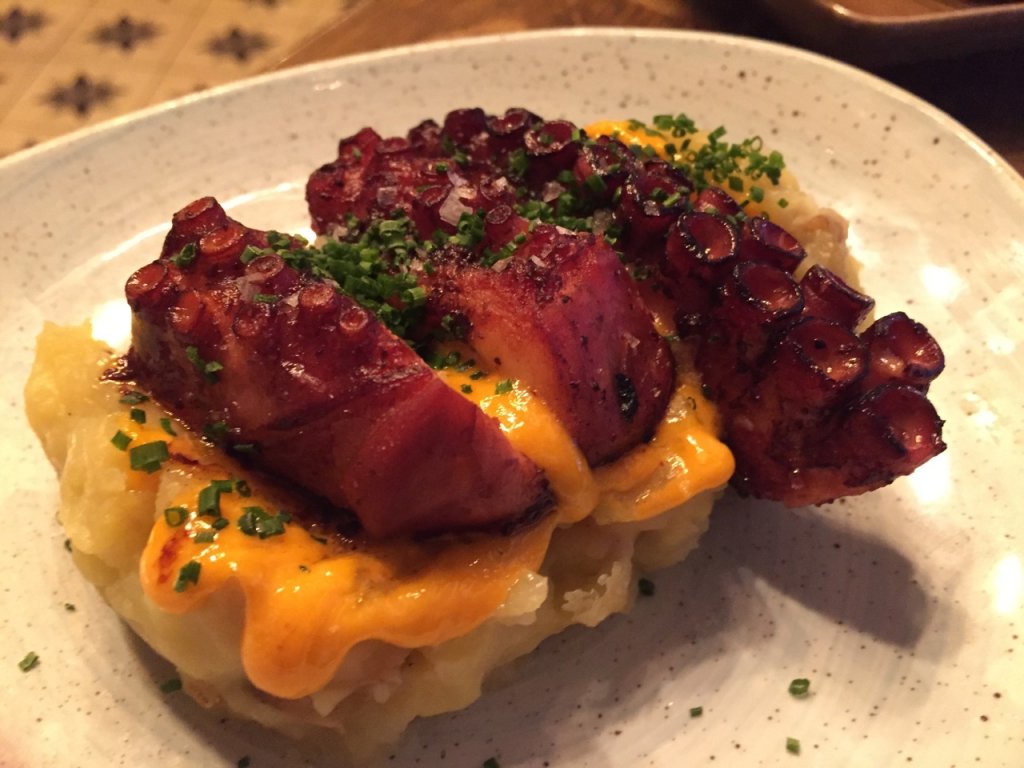 If there's one thing I like to do other than drink alcohol, it's to eat unhealthy food. In fact, I find the combination of both to be most agreeable.
Here's what I've eaten (and some of what I've drunk) in the last week:
Sunday
Tin of Heinz beans & sausages
Monday
Vegetable samosa
Chicken, bacon & mayonaise pre-prepared sandwich
Large bag of Skips crisps
Large bag of beef flavour crisps
3 cheese strings
1 bottle of white wine
1 bottle of red wine
Peanut butter eaten straight from the tub
Tuesday
Nothing
Wednesday
Nothing
Thursday
4x slices of toast with marmite on
Friday

3x chicken drumsticks
2x smoked mackerel fillets
4x cheese strings
Tiny amount of Ben & Jerry's Karamel Sutra ice cream
1 bottle of red wine
1 bottle of white wine
Saturday
Nothing
In terms of drinking that I omitted, because it's been a bit more chaotic/unpredictable, and it's also fairly boring information, I have drunk a lot of apple & black-current, orange and lime flavour squash. It's 24 degrees celcius in my apartment and staying cool is a problem. I pre-mix the squash, speed chill it in the freezer and then transfer it to the fridge. In theory, there's always a cold drink I can grab, provided I'm not cornered in some part of my apartment.
Monday is representative of what I ate and drank most days while I was working full-time, although I'd try to keep to one bottle of wine only.
Friday I managed to stock my cupboards from a proper big supermarket on Friday. Not well communicated by this food diary, is the fact that my cupboards and fridge are now brimming with easy-to-make meals, which are far healthier than big bags of crisps, samosas, more crisps and other crap you can buy from a corner shop, along with 2 bottles of wine for just over a tenner.
I have a cornucopia of delicious foods to choose from right now, yet my life is still chaotic.
The vicious cycle goes like this: I start to feel stressed and anxious, which triggers an alcohol craving. I then buy 2 bottles of wine, 'planning' on only drinking one. I drink both bottles and wake up feeling awful, of course. The hangover triggers a stimulant craving, which can be temporarily alleviated with Red Bull, but that then causes me to feel anxious and jittery and crave alcohol. Allegedly, somebody identical to me but not me, tried taking Concerta (an ADHD medication) for a couple of weeks: it's often sold as Concerta, but that's because the previous brand - Ritalin - has negative connotations in patient's minds, like Prozac (tell the patient it's fluoxetine and they'll be much more likely to take it).
I think my health would benefit from:
Not drinking 1 or 2 bottles of wine every day
Not binging on unhealthy snacks while getting drunk
Going to a proper supermarket once a week, so I have food that I want to eat in stock, as opposed to going to the corner shop every day because I'm "hungry" but really it's to buy 1 or 2 bottles of wine too.
Not relapsing back into being a regular caffeine user
Finding some kind of Concerta/Adderall slow-release formula type medication that can help me face the next 27+ years of soul destroying office job bullshit, which only keeps me busy & concentrating for 5% of the time and the rest is like torture
Finding some kind of tolerable antidepressant, to help me through what I anticipate will be at least a year of feeling lifeless, joyless, demotivated and deriving almost no pleasure from the things I used to enjoy.
Maybe if that pile of pills is making me a bit too enthusiastic and excitable, bordering on the manic, I might have to consider a light mood stabiliser too - perhaps a low dose of Olanzapine, although I'm loathe to suffer the weight gain.
Specifically my mental health would benefit from:
Detoxing again from the sleeping pills, tranquillisers, sedatives and stimulants, which I've only used sporadically over the last 6 weeks - I have no benzodiazepine dependency, thankfully - but I need to 100% cease that ruinous vicious circle.
Getting a hair cut and washing my favourite clothes; maybe even buying a couple of new things I like... I seriously only buy new clothes every 3 years
Getting my apartment in a state where I'm not paranoid that the landlord might see a couple of bits of damaged decoration and freak out.
Securing a new contract, but with enough time to physically rest & recuperate before starting
Spending some time with my friends in Ireland, or going to a hostel where I can be around people, and socialise a bit, as well as sleeping lots, getting fresh air and generally having a long-overdue restorative holiday.
Being realistic about where I'm really going to thrive, or where I'm going to be isolated and lonely. Swindon is a big no, I think. Newport, I have one friend, but he's super busy with his kids. So, it's got to be London really.
Friends first - get a regular meetup sorted... a guaranteed one day of the week (minimum) where I'll see friend(s). The more friends the better. Concentrate on friends.
Being more aware of how easily I fall in love and become relaxed and comfortable in domestic life. I'm quite content deciding on dinner, cooking, eating, watching TV or a film, kissing and cuddling, sex, spooning, then a kiss goodbye in the morning with a nice hug... and repeat, and repeat, and repeat. I've been so isolated and lonely for so long that FOMO and jealousy of my partner's social life isn't a problem, and I just spend the time on my own... drinking. It doesn't leave me in a very secure place though, if I don't have my own friends and events.
Exercise. I put this on just because it's such an obvious suggestion, and one that I get all the time. It's not a bad suggestion. It's an impossible suggestion when all the other stuff listed above is broken. "You won't feel like doing it, but afterwards you'll feel more energised; it'll give you energy" - OK, what you're talking about are chemicals released to ease your muscle pain, which are actually opioids, so you get a literal 'high' after exercise, AND the fact that you're getting fitter. Energy cannot be created or destroyed, so to use energy does not give you energy. You're right, I don't feel like doing it, and I would benefit from being fitter, but as the Millennials are wont to say: "I literally can't even".
Speaking to friends on the phone or Facetime etc - I live my life in text, through a browser or an app. I'm in contact with sometimes hundreds of people a day (19.5k Twitter followers presently, for example) and some friends are good enough to regularly message me, but it's not the same as a live conversation where you can hear somebody's voice.
Well, and just because I'm making lists, here's the practical stuff I've got to sort urgently:
Car MOT on Monday morning
Answer phone/emails from agents RE: contracts
The world's biggest pile of stinky washing
Making sure my back bedrooms are at least passable and not likely to cause alarm to uninvited visitors
Less urgent is the redecorating, just because it's going to be a pain to organise.
nAlso, I did an epic job of cleaning the bathroom(s) spotlessly and mopping the floors and otherwise making my apartment pretty presentable, A lot of my TODO list has been tamed.
So, a bit more than just my food diary, but it hints at why for 5 out of 7 days I ate virtually nothing. It also hints at the three ways things could go: 1) no more food diary cos I'm dead, 2) food diary of junk which is making me fat, and alcohol which is making me unwell, 3) food diary that might be a bit more interesting (although it'll probably start with sandwiches and soups and pre-cooked meats).
Also, related content if it's going to be the "no more food diary": The Supercrack Diet
NOTE: I think the muscle damage/breakdown causes weight loss (at the expense of your kidneys) and sweating and dehydration cause further weight loss, but your body goes into shock and you just end up weak and more or less the same weight once you've rehydrated... although my tummy is half the size of what it was 6 weeks ago. Any sport scientist will tell you not to run out of glucose or water when exercising, or else you'll lose muscle mass, while any doctor will tell you that artificially raising your metabolic rate and putting strain on your heart (such as using fat-burners like DNP) is quite likely to kill you or permanently f**k you up.
You can lose weight by 'fasting' but it's for people with sedentary jobs, and also there's no point if you're going to undo your good work by binging on junk and alcohol on the 'normal' days.
Anyway, there's a little glimpse into my unhealthy lifestyle.
Tags: #food #diet #fat #slimming #mentalhealth #depression #adhd #exercise #friends