This is a story about delusions of grandeur...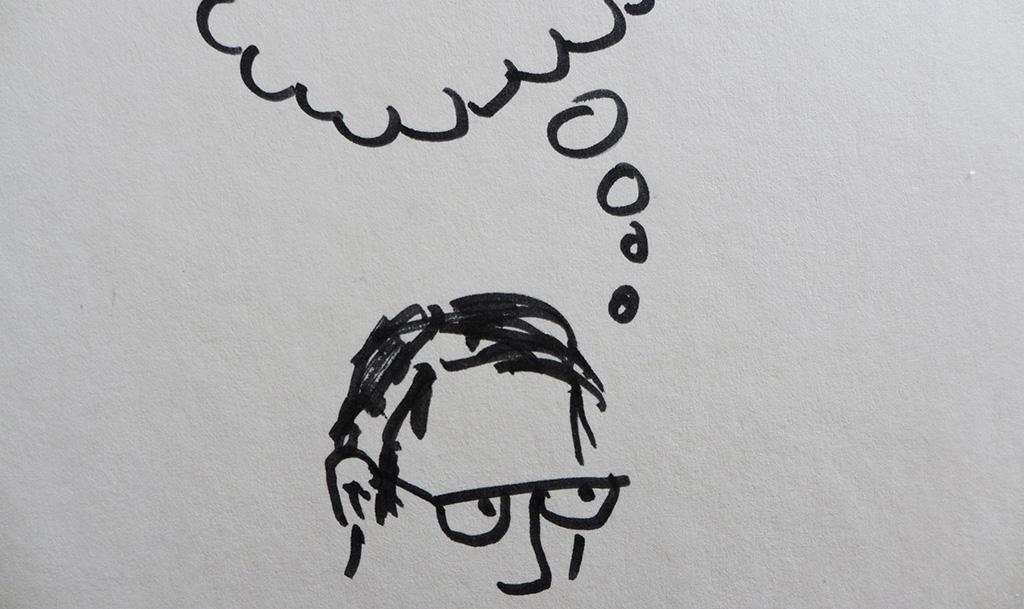 The problem with slinging pseudoscientific mud, is that sooner or later you're going to come up against somebody who knows what they're talking about; they're able to rigorously follow the scientific method, and they can see right through the dumbed-down pathetic attempts to create popular ideas, which prey upon our preconceived notions, our biases, our vanity and our insecurities.
If we look at applications for university places, there are vast numbers who want to study arts and humanities subjects. Then, the social 'sciences' are the next most popular. Bottom of the pile, in terms of popularity, are the difficult, dry, technical subjects: mathematics, engineering, chemistry, physics, computing. You cannot 'blag' that you know what you're talking about in a technical subject: there are right answers and wrong answers, and no amount of blagging will convince anybody that you're right, when you're wrong, and you're provably wrong.
The social 'sciences' - anthropology, sociology, psychology etc - are not sciences. Science follows a strict prescriptive methodology, and anything which doesn't adhere is not science. The social 'sciences' produce nothing but worthless crap, because it's not science - the results of experiments cannot be reproduced. Any experiment which doesn't have reproducible results, is a non-experiment; a waste of time; absolutely useless.
In an attempt to appear like real medical science, psychiatry has attempted to apply statistical methods, to make the diagnosis of pathologies of the mind, into a supposedly objective exercise. In theory, the patient's symptoms are all that are needed in order to make an accurate diagnosis, via the power of statistics - so, in theory, there's no need for psychiatrists any more. We should, in theory, be able to diagnose ourselves and then simply obtain the required medication from a pharmacist: no doctors required.
No. No. No. The psychiatrists say.
You need us to interpret these hard statistics, and add our own opinions. Say the psychiatrists.
So, what happened to this being a scientific process, driven by data and statistics?
The truth is that everyone will use their knowledge and position of authority in order to pursue their power games. Psychiatrists will never use a scientific statistical method, because then they become redundant.
Unfortunately, psychologists have latched onto psychiatry's attempt to become more scientific, and lend some credibility to their profession. Psychologists are probably more obsessed with statistical methods for 'diagnosis' than psychiatrists are. Psychologists, who, let us remember, were not clever enough to become doctors, engineers, mathematicians etc, opted for a profession where there are no right or wrong answers; anything you say is equally dumb and meaningless. Of course, psychologists would want to pretend like there was any kind of rigour, any kind of methodology, data or statistics, behind their work.
There isn't.
The problem with psychologists latching onto the work of psychiatry, is that they try to import theories and apply them. Psychologists - especially amateur wannabe psychologists of the armchair variety - love to throw around labels like "psychopath", "sociopath", "narcissist" etc. when in fact, those labels were only intended to ever apply to the tiniest fraction of humanity. How can it be meaningful to call every man you've ever met a "pathological narcissist"? How have rare medical conditions gone beyond that of an epidemic, to now become things which affect the vast majority of humanity?
It hasn't happened.
Only a tiny fraction of the human race suffer from pathologies such as narcissism and sociopathy.
You can't just label people you don't like with psychiatric pathologies.
It's dumb.
Amateur psychologists are dumb.
Psychiatric language is ubiquitous in our culture. We use terms like "crazy", "mad", "loony", "loopy", "wacky" and every other flavour of term for 'insanity' to mean everything on the spectrum, from upset and angry, to schizophrenic psychosis. We call ourselves "OCD" when we just mean neat, tidy and clean. We call ourselves "bipolar" when we just mean moody. Meanwhile, depression and anxiety are so common, and so many of us are medicated, that we hardly even bother to talk about the fact we've been diagnosed with those illnesses anymore - we make memes about killing ourselves; we make memes about how dysfunctional we are.
To talk about a 'superiority complex' in the present day, is like giving out speeding tickets to the competitors at the Silverstone Formula One grand prix race. To talk about 'narcissism' is something that you really should do on your YouTube channel, or on your Instagram Story, or on your Facebook page, or one of your TikTok videos. Utterly nonsensical. Unhinged. Mad.
Yes, there are people who are so affected by the Dunning-Kruger effect that they are unable to comprehend the limitations of their abilities: they will never be a mathematician, engineer, chemist, physicist, software engineer or suchlike; they're not clever enough. Those over-confident people's ignorance is not as good as my knowledge. We are, unfortunately, living in an age where vast numbers of people think that their 'life experiences' and 'gut feel' qualifies them to opine on subjects, which they are utterly, dismally ignorant about, exposing their appalling stupidity, much to the chagrin of anybody with half a brain.
So, anyway, I'm sick of pop-psych 'magazines' (especially online) publishing articles about narcissists with superiority complexes. They don't exist... you're just pedalling word-salad, put into the mouths of your readers. Your readers will use that word-salad to attack people they don't like.
Tags: #psychology #psychiatry #bipolar