This is a story about making people better...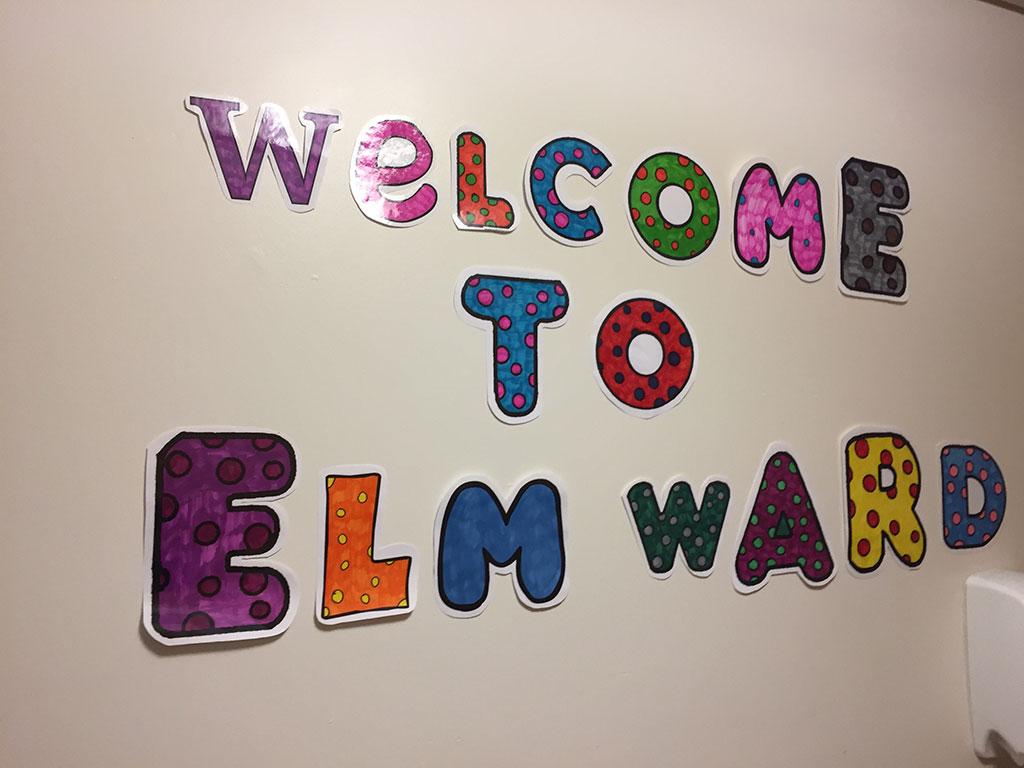 I remember the days when I thought that there were magic buildings full of magic people with magic potions who could make magical things happen. I remember the days when I was naïvely optimistic about the abilities of people, institutions and organisations who make highly alluring claims: we can cure you!
If I had ruptured a major blood vessel, or my body was losing its battle against a bacterial infection, you can be damn sure that I'd want somebody to stop the bleeding or give me some antibiotics. If I had an operable cancer, you can be sure that I'd want somebody to cut it out of my body.
Some areas of medicine are comparatively new. Some areas of medicine don't have a great deal of success - the data doesn't show significantly better outcomes for patients who are treated, versus those who are untreated. Medicine is actively losing its battle to save lives in some areas, such as suicide and opioid addiction. Mental health problems and addiction have been declared medical emergencies; epidemics.
Sometimes I wonder if it's useful to think of myself as having a chronic illness, and to expect that problems are just around the corner. I can have a good day, a good week, a good month... maybe even a good year. However, it's probably dangerous to start thinking of myself as "cured" or "recovered" and begin to consider myself "normal". Complacency will no doubt lead to repetition of past mistakes, which can result in an incredibly fast chain of disastrous events, destroying every semblance of a normal life, which was so convincing that I and other people were completely convinced that I'm just another ordinary bloke... not some ticking time bomb.
I fought very hard to get treatment. There was a great deal of reluctance to diagnose me as bipolar, and there was further reluctance to treat me. I seemed very functional. My problems seemed acute. Everybody hoped that I'd go away and get better without intervention.
I wanted treatment. I knew I was getting sicker. I knew that my situation was deteriorating. I could see the car crash that was about to happen.
I believed that treatment was effective.
I just had to find the right treatment.
I tried so many medicines. I also believed in the "magical healing powers" of hospitals and doctors. I was indoctrinated by the medical establishment's dogma: "we are the experts and we are the only ones who can cure you".
Of course, I'm not such a fool that I believe in alternative medicine. I critically examine all the claims of all charlatans, quacks, healers and others who promote themselves as miracle-workers. Desperate people are suckers. People are also lazy and gullible. Many of us will be scammed in our lifetimes, because we are so desperate to believe in the existence of things that are too good to be true.
It would have been good I could have avoided that period of my life when I was desperately searching to find the right specialist, hoping that a stay in hospital would be my salvation, or trying a heap of different medications in the hope that I would stumble upon the right one, but it was a necessary education. I needed to learn what was possible, and what was not possible. I needed to see with my own eyes and experience those things first-hand, to learn the limitations of psychiatric medicine.
Psychiatry is young. Mainstream psychiatry - the prescribing of psychiatric medications on a massive scale - is an experiment that's barely a few decades old, which is no time at all, when we consider that anatomical studies of the human body and surgery are parts of medicine which are hundreds of years old. The present-day situation, where at least half of us will take a pill for depression or anxiety at some point in our lives, and so many of us have been taking psychiatric medications for years and years... this would have been unthinkable before Prozac successfully normalised the practice of dispensing mind-altering drugs to tens of millions of people across the USA and Europe. Nobody really knew what the long-term consequences and long-term outcomes would be.
I've lost interest in having any contact with doctors now. I've lost interest in any new developments in the field of psychiatry. I've lost interest in the idea that there will ever be a miracle pill to cure depression, anxiety or to stabilise moods. The brain has proven a far more complex organ than the blunt instruments of psychoactive substances are able to have any precise effect on. Pills are useful for curing a bacterial infection, but they are of no use in an organ which has been evolved to specifically resist attempts to alter it - the brain's ability to maintain homeostasis is incredible, and all psychiatric medications are fundamentally flawed, because they affect a plastic organ, which can simply adapt itself and return to its original state.
Hospitals can offer welcome respite - sanctuary - from the unreasonable demands of the world. Hospitals have their place as a controlled, safe environment, full of caring people. However, psychiatric care has changed radically in the short time that we have been practicing it as a branch of medicine. Those who are ill-equipped to cope with life outside institutions cannot expect to live in an asylum forever, which might sound like a good thing for those who believe that people can be cured and rehabilitated. However, in my experience, it is the horror of the "real world" which is the very reason for the epidemic of mental health problems, and it's often infinitely preferable to protected with the safe confines of an institution than to be fending for oneself in the big wide world. The idea of losing your freedom might sound terrifying and unpleasant, but for those who are struggling to cope - struggling to be functional - freedom is a small price to pay, for the comforting reassurance of life inside an institution.
When you are a child and you hurt yourself, you run to your parents to "kiss it better" but often the injury remains painful for sometime and there is nothing that can be done to alleviate your discomfort. We learn that sticking plasters, stitches and plaster casts can help our bodies mend themselves, but there is nothing to be done to speed up the healing process. There is little that can be done to take away our pain. There is little that can be done when we are suffering mental anguish.
Although my life was very badly damaged, I'm now part of a large organisation where I'm known to a lot of people, and they'd be concerned if I went AWOL. My home city is still very new to me - and I know very few people locally - but I also think that somebody would ring my doorbell and check on me if I went AWOL. I have a routine. I have put things around myself that are structured and stable, even if that rebuilding process is very far from complete.
I've been here before... so very close to a fresh start; a complete life. About a year ago, in the blink of an eye I lost most of my new friends, my new girlfriend and my new job. The year before I nearly died, and I regained consciousness to find I'd lost my girlfriend, my home and my job. I'm aware that my life is very fragile. I'm aware that my existence is precarious.
I wrote positively yesterday about my life and how far I've come since the very deepest depths I sank to, but I know that I have a difficult job trying to stabilise myself and find a way of living my life that's sustainable, and tolerable... pleasant even, one hopes.
It's strange that I've been so much and ultimately reached the conclusion that I was doing a reasonably good job of looking after myself, but I simply had some very stressful life events to deal with. I thought that I could turn to doctors and hospitals to make me better - and indeed my life was certainly saved when my physical health was severely damaged - but now I feel much happier doing everything on my own: I prescribe my own medications, adjust my own dosages... but mainly I just try as best as I can to create a tolerable set of circumstances to allow myself to thrive; I've come to recognise that my family don't care about me and have abandoned me. I've been incredibly lucky to have very loyal, generous, kind, caring friends and wonderful girlfriends, who've believed in me, and looked after me, and stuck by me through the difficult times.
When you see the finished product - a functional man - then we might assume either that he never had any major difficulties in his life, or that treatment was a success. I'm grateful for the hard work, effort and dedication of those who work in psychiatry, but my ultimate conclusion is that it's a flawed branch of medicine. Things could have ended very badly, but those friends who bothered to come and visit me in hospital, check on me when I went AWOL, look after me when I was sick, believe in me, support me... that's the thing that was the key to giving me a chance at getting my life back. Those who've read my blog and are kind enough to reach out to me - to be in contact - have helped me to feel like I have some value, and to feel some self-esteem.
My colleagues don't know how sick I've been, and they don't know how much it means that I'm able to be treated like a normal person at work. My colleagues don't know how important it is that I have the structure and routine of office life. My colleagues don't know how great it is for my mental health to have the social interaction that we have, even if it's just office chit-chat.
We might conclude that the doctors I saw 11 years ago were right - I'm not really very sick and I'm quite capable of living a fully functional normal life - but they're also wrong, because everything had to get smashed to smithereens and rebuilt from nothing, before I could reach this point. I nearly died so many times. Was it avoidable though? Probably not.
That's my conclusion: I've learned a hell of a lot, but it would be wrong of me to start telling people that I have the answers, because what I discovered was that I had to learn everything first-hand. If I had a time machine and went back to tell myself everything I've learned up until now, I don't think I'd believe myself and I'd end up making exactly the same decisions, much like children have to make mistakes even though their parents warn them about everything and try to protect them.
Does this mean that I forgive my parents for abandoning me? Nope. If your kid is sick in hospital, you go and visit them. Period. No ifs. No buts. You don't abandon your children, no matter how old they are.
Tags: #hospital #mentalhealth #bipolar #medication #depression #anxiety