This is a story about civilised society...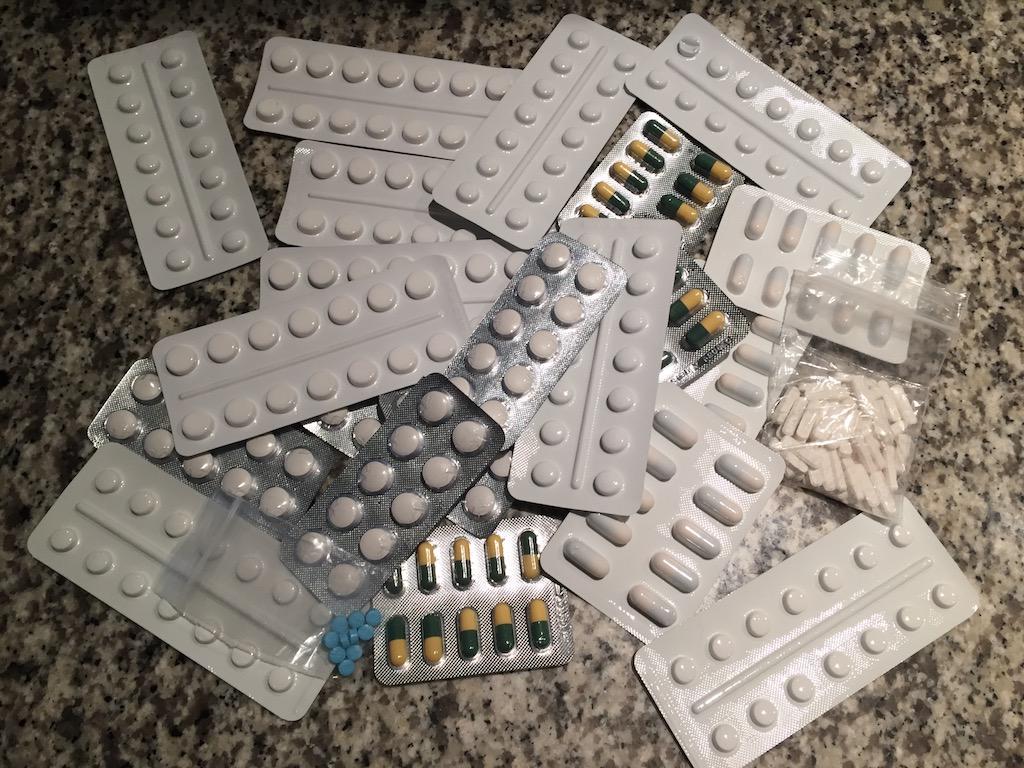 What is rock bottom? My life doesn't seem to obey the rules - the first time I was forced to sleep rough because of my drug addiction and chaotic lifestyle, I had about £50,000 in the bank. Of course I could have stayed in a very fine hotel, but the culture clash between me in my dishevelled state, the hotel staff and the other guests was going to create a lot of friction. The first time I ran out of money I owned my own home. The first time I had depression so bad that I wanted to kill myself, I seeming had it all: friends, girlfriend, good job, money in the bank, nice house, boat, cars etc. etc.
Rock bottom seemed to begin shortly after I landed a lucrative contract with Lloyds Banking Group, when I sat on my leg which caused circulation problems, resulting in a blood clot and deep-vein thrombosis (DVT) which then caused kidney failure and landed me in hospital on dialysis. It wouldn't have been so bad, but the DVT caused nerve damage and the pain was excruciating, so I was taking the maximum dose of tramadol, which is an opiate painkiller.
I started to get closer to rock bottom moments when I desperately sought relief from the pain - I obtained codeine and dihydrocodeine tablets on the Dark Web, as well as some extra tramadol. I was in too much pain and discomfort to work. The ludicrous amount of opiate painkillers I was taking left me a dribbling mess at the office. When I lost the job which I had fought so hard to keep, it destroyed me. I started swallowing a chemical cocktail which I'm very surprised didn't kill me.
The problem with opiate painkillers is that they cause very unpleasant physical symptoms. When you take opiate painkillers they make you sleepy and constipated, and when you withdraw you get diarrhoea, aching, sweating and a whole host of other flu-like symptoms. It's thoroughly unpleasant and withdrawal brings back the original pain twice as bad.
I had started taking a neuropathic painkiller called pregabalin - marketed as Lyrica - which isn't an opiate. I was also taking sleeping pills: zolpidem - marketed as Ambien - and zopiclone.. These are what you might call downers as they all have a sedating, tranquillising and soporific effect. The list of downers doesn't end there. I had started to use increasing amounts of diazepam - Valium - and alprazolam - Xanax - which have similar effects to the pregabalin, zolpidem and zopiclone.
So, to recap, I was taking on a daily basis: tramadol, codeine, dihydrocodeine, pregabalin, zolpidem, zopiclone, alprazolam and diazepam... and that's just the pills.
You can't function if you're as doped up to the eyeballs as I was, so I was also drinking strong coffee, Red Bull energy drinks, taking dexedrine and occasionally dabbling with crystal meth in an attempt to bring myself out of my stupefied state of drugged intoxication.
Somehow, I managed to get off the opiate painkillers. I went cold turkey and it was unpleasant, but after a week or so things started to improve. Life on opiates is a horrible merry-go-round of repeatedly having to take a dose every two or three hours to stave off the nasty withdrawal symptoms. I feel very glad that I was able to kick them to the kerb without too much difficulty.
Getting off all the other pills proved much more difficult. You can't just stop taking benzodiazepines - like Valium and Xanax - because you'll have a seizure if you've been taking them for a long time at high doses. Benzos are far more physically addictive than opiates - you can die if you suddenly go cold turkey.
During this extended period of unpleasantness, I broke up with the love of my life in a moment of spectacular stupidity and drug-induced insanity. To my ever-lasting shame, I continued my non-stop blogging and oversharing on Twitter and Facebook, broadcasting my idiocy to all my friends as well as on the public internet. That was - in retrospect - definitely rock bottom, but I was too messed up to see it at the time.
My super-expensive London apartment was burning through my cash and available credit at very high speed, and it became apparent that I was going to get into rent arrears if I didn't take drastic action. All my worldly possessions had to be boxed up and put into storage, and I didn't have enough money left to be able to afford to rent anywhere cheaper in London. I was forced to leave my home and my home city, in search of the first financially viable opportunity, which arose in Manchester.
You'd think that being effectively bankrupt and homeless would be rock bottom, but no, I still think that my rock bottom had been spread over an extended period when my life truly started falling apart. It started with the blood clot and the DVT in my leg/ankle and reached its peak when I broke up with my wonderful lovely amazing ex. It's very hard to pinpoint a single moment of rock-bottomness, because there was a chain-reaction of events which unfolded like a slow-motion car crash. Unlike a car crash, however, I was dimly aware of the disasterous decisions that I was making and should have been more in control.
I'm not an idiot, so of course I knew that I shouldn't risk becoming addicted to opiate painkillers. I'm no fool, so of course I knew that all the sleeping tablets, tranquillisers and sedatives were addictive and I was becoming dependent on them. When I relapsed back into fully-blown supercrack addiction the consequences were obvious: the sleep deprivation and the stimulant psychosis is enough to send anybody insane.
There was never a moment that was so utterly awful that I would call it rock bottom. In fact, the moment when I decided that I need to take evasive action and attempt to avert total disaster, was not a moment at all. I had known for a long while that the money I had managed to accumulate would only allow me to survive for a finite amount of time, and that my expensive London lifestyle was burning through cash at an astonishing rate. I knew exactly how long I could remain as a jobless junkie, before I became bankrupt, destitute and homeless. The only surprise to me is how lucky I am that total disaster was averted at all.
When I left London for Manchester I carried a horrible addiction with me. Benzodiazepines are insidious as they creep their way into your life, literally lulling you into a state of tranquility. Quitting benzodiazepines is not only extremely dangerous, but almost indescribably unpleasant as well - peaceful, tranquil and anxiety-free existence is replaced by incredible anxiousness, stress, worry, nervous tension, insomnia, restlessness and a general sense of all-pervasive and inescapable unease.
I ended up in a shitty apartment, being paid less than half what I'm worth, with an incredibly stressful and demanding job, in a city where I have no friends or family. I had a couple of "rebound" flings with girls, which had seemed promising at first but then ended miserably. Perhaps this was my rock bottom, because this was when I made my most premeditated and calculated attempt to kill myself.
I don't think I tried to kill myself because I was at rock bottom. There have been times in my life when I've been in much worse situations. I could see that there was no way I was going to be able to quit all the addictive benzodiazepines and make new friends and woo a new girlfriend and deliver my project at work and get back on my feet financially. I had a fleeting moment where I lost hope and I was so heavily doped up that it was a lot easier to kill myself. I was so full of medication that I quite calmly poured myself several pints of white wine, which I used to wash down about 400 tablets and capsules, most of which were very powerful and deadly opiate painkillers.
I should have died. I certainly didn't have better than 50/50 odds.
After they told me in hospital that I was going to survive, soon followed the moment which would seem most like rock bottom to a casual observer. I quickly had even more problems than when I had attempted suicide. I lost my job and my apartment and found myself not only homeless, jobless and virtually penniless, but also sectioned and locked up on a psych ward in a part of the country miles away from any friends or family. However, I'd suffered days of seizures while in hospital and had been through an incredibly rapid benzo detox. I was at least free from the shackles of my benzodiazepine addiction at last. It would have been impossible for me to detox on my own and without intensive medical assistance.
Having to sell my house due to my divorce was incredibly traumatic and destabilising, but I was glad to be rid of my horrible ex-wife. Becoming homeless in London and getting in trouble with the police was traumatic and I thought I'd never be able to recover from the shame of being arrested and locked up in a cell, but the police are kind and they helped me - they didn't want to ruin my life [or me to ruin it myself]. Sleeping rough and living in a hostel was an adventure and I made lots of new friends. Becoming a poly-drug abuser - addicted to a whole heap of medications - going insane and breaking up with the love of my life was incredibly tragic and I feel very guilty about what I put her through, as well as being heartbroken myself... however, I needed to escape the high cost of living in London and reduce the enormous financial pressure I was under. For every downside I see an upside. For every moment that was thoroughly awful at the time, I can look back and see that none of those moments were bad enough to be called rock bottom.
My life today could be characterised conventionally as 'desirable' by most ordinary people's standards. I have a large amount of so-called disposable income - although I use every spare penny to rapidly repay my debts - and I'm quickly returning to a position of financial stability. I have a lovely apartment with sea views, which is far more spacious than I need. I have a very well paid respectable job and I work with smart people. My commute is not too far. I enjoy a great deal of comfort and luxury, which belies my troubled past. I've never had to compromise on my lifestyle - although I've come within a whisker of bankruptcy on very many occasions, I've never had to economise or alter my habits of consumption.
On the flip side, I've lost contact with many friends and I have no local support network to speak of. I live a very solitary reclusive existence, where I spend 99% of my leisure time alone, reading, writing, watching documentaries and films. I'm unfit and I drink too much. I'm bored and unchallenged most of the time at work, and I'm depressed and anxious a lot. The tiniest things can inflict an incredible amount of stress, causing sudden and breathtakingly powerful suicide and self-harm impulses.
By anybody's measure I'm rehabilitated. In the last year I've worked for 4 different organisations and delivered 4 big projects successfully. I've earned a lot of money. I've got my own home. I've got money in the bank. I've got a car. I'm getting up and going to work and my colleagues have absolutely no idea what I've been through, and they would never suspect a thing. I'm quite a convincingly 'normal' productive member of civilised society. I've even managed to sail through background checks and security clearance, and found myself in positions of responsibility, which one would not normally imagine being given to an ex-homeless, ex-junkie, near-bankrupt person with mental health problems, who's known to the police.
If you believe that people can be rehabilitated - that deep down there's always some good in a person no matter how many bad things there are in their past - then I think that I could be a poster-boy for that idealistic belief. I hope that my story indicates that it's worth giving people a second chance; allowing them to pick up the pieces of their broken lives and to be rehabilitated without prejudice and stigma.
Of course, I still have the potential to f**k up spectacularly, but on the whole my net contribution to society must surely be a positive one. I am trying my very hardest to see if I can at least break-even.
Am I rehabilitated? Inside I feel very broken and that happiness and contentment are still an extremely long way away, but to all outside observers and by all objective measures I represent a great success: the proof that a person can re-enter civilised society and make a valuable contribution, provided they are given the chance.
Am I rehabilitated? I leave it to the reader, who is far better informed than most, to decide.
Tags: #homeless #addiction #drugs #medication #accident #suicide #hospital #bankrupt #debt #rehab #recovery