This is a story about strategy...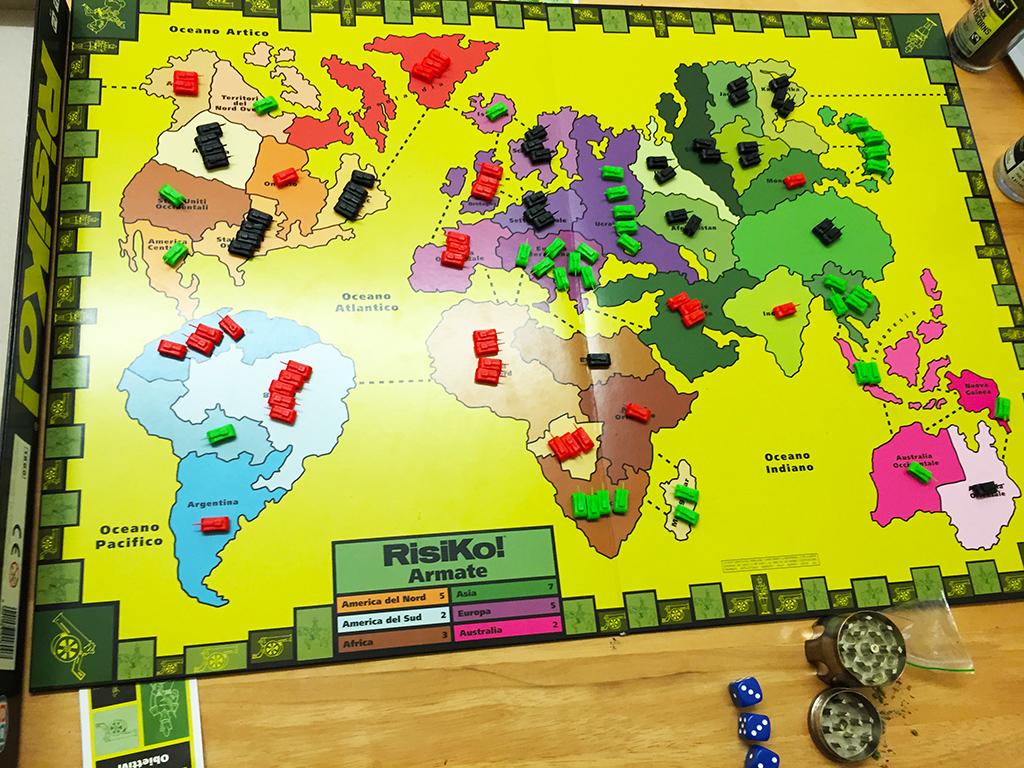 We might say, unquestionably, our lives are better today than the lives of our grandparents; our quality of life is vastly better than when our grandparents were the same age we are today. Infant mortality and deaths in childbirth are vastly reduced, antibiotics and vaccines have virtually eradicated major diseases, food is abundant, high quality, tasty and nutritious, war is almost a forgotten memory; certainly the horrors of war are long forgotten... the proliferation of jingoistic moronic idiotic imbecilic poppy-shagging flag-shagging brain-dead meathead pillocks, is alarming, and those utterly brainless waste-of-space people think that war is glorious; they romanticise war.... however, there is only a tiny fraction of the war we once had, and that's a really good thing.
Thinking about things a bit more, however, we cannot say that universally life is better. It depends what you value. If you value a job for life, a good pension, community spirit, lifelong marriage, affordable housing, pleasant and rewarding work, beating your wife, beating your children, beating homosexuals, beating Black people, beating Brown people, imprisoning homosexuals, murdering criminals, oppressing women, murdering, beating, and oppressing the native inhabitants of the far reaches of Empire, and other 'old fashioned' values, as well as watching a substantial number of children die before reaching maturity, women dying in labour, masses of people dying from preventable diseases, shorter lifespans... if that sort of thing is more your cup of tea, then yes, maybe life has got worse.
We might consider, on a shorter timescale, whether our own life is getting better or worse. My own situation is mostly unchanged: I would have been able to afford an apartment in very central London as a twenty-something, and I could still afford that same apartment today, but it would swallow a larger proportion of my income, and I would have to cough up a larger chunk of my life savings as a deposit. We might consider the realistic prospect of me retiring: in my early twenties it looked likely that I would retire at age 50, in considerable comfort. Now, retirement at 75 would be possible. I suppose my options have not disappeared altogether, but I am a highly unusual individual; highly atypical.
Perhaps it is my expectations which are wrong?
No.
The range of my expectations includes committing a victimless crime - defrauding a bank or other parasitic organisation out of such a tiny fraction of their exorbitant profit that it wouldn't be missed by anybody - and either netting myself enough money to retire, or a custodial sentence to provide food and lodgings for the rest of my natural life: a win-win situation. At the bottom end, my expectations also include homelessness, and indeed sleeping rough, both of which I am all-too familiar with: they hold no surprises for me; I know what to expect. At the top end of my expectation range, there's nothing more than owning a dwelling of some kind, and having enough money to eat and pay the mandatory minimum bills... better than a prison cell or whatever shelter I could manage, sleeping rough.
This, again, is very atypical.
If we study most of humanity, we see that the strategy is very different. Most people are engaged in the bestial pursuit of making copies of their genes through offspring. Most people are in denial about the decline in living standards, and are attempting to use their sharp elbows to barge their way through the crowd, in the delusional belief that they'll be able to - through sheer willpower - bend reality to meet their psychotic hallucinations. "This will make for a great anecdote during your interview at The University of Oxford, dearest little Joshua" parents will be saying to their children, as they scavenge through a burnt-out supermarket in the shadow of derelict skyscrapers, unable and unwilling to ever accept that thrusting their progeny into the middle of the post-capitalist collapse of global civilisation, was perhaps the most stupid and selfish act ever committed by a supposedly sentient creature.
Conversely, you might think that I am stupid for not having children and shackling myself to a job that I hate for the rest of my life, in the hope of receiving a measly pension in the twilight years of my life, which I won't get to enjoy because of heart disease, diabetes and rheumatoid arthritis. I am prepared to consider that maybe it's me who's got things wrong. Except, you'll have lots of time to think about it, until your dementia sets in, whereas I won't have to think about it at all, because I'll be deliberately dead at my own hand, having avoided my own suffering, and having avoided inflicting life's suffering onto any innocent children.
These are not original ideas, of course, but we would be wise to consider the alternatives to what might appear, at first glance, to be the obvious answers.
Tags: #suicide