This is a story about a completed jigsaw puzzle...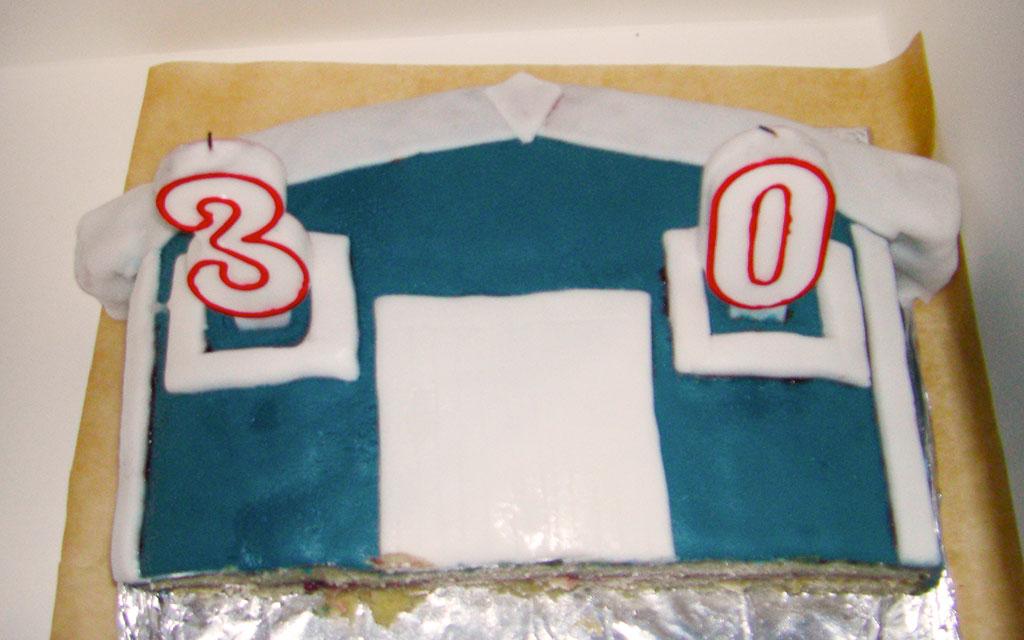 When I was 28 I was so depressed that I couldn't work. I couldn't face the outside world. I couldn't face the office 9 to 5 Monday to Friday routine. I couldn't face the glacial pace that projects moved at. I couldn't face the lack of productivity. I couldn't face the wastefulness of large organisations. I couldn't face the dead wood, being dragged along by those of us who wanted to actually create some f**king software.
My behaviour became erratic. The symptoms my my mood disorder - bipolar - made me a dysfunctional individual for long enough to cause problems in an ordinary office type environment: mainly my lengthy absence due to to the aforementioned depression. Nobody had ever much cared about me being hypomanic in the office, because it allowed me to deliver very complicated projects on time, to a high standard of quality.
I quit my job in 2008 and sat in my garden making iPhone Apps - mainly games. They sold very well and I was number one in the App Store charts for a brief time. Suddenly, I was earning a lot of royalties and I was comparatively wealthy.
I decided that I hated office work and corporate IT work - I hated big software projects - but that I should start a small business. I retrained as an electrician. I did all the training, bought a van and started trading.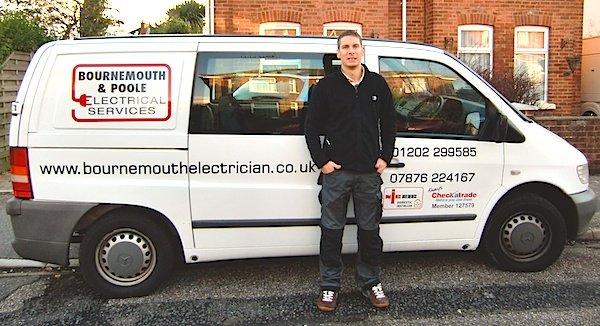 My electrician business traded profitably, but I kept getting asked to do freelance software work, which paid twice as much as my electrical work, and I was obviously much better at it, given that I've got 20+ years of commercial software experience and about 18+ months of commercial electrical experience. It's a lot less stressful being a software consultant than it is being an electrician.
I decided to combine my entrepreneurial side - the iPhone Apps and the small business - to create a startup which would have a software product which could be licensed, so that I could make money while I slept: it was a scalable business model.
During all this erratic behaviour, I was making a ton of money, I designed a built a beautiful summer house in my garden, I had a wakeboarding boat, I threw lavish garden parties. I was having the time of my life, except I was in a very toxic, abusive relationship.
I ended the relationship and my life continued to improve. In fact, my life kept on improving.
Soon, I was enrolled on a prestigious startup accelerator program which takes 8,000 applicants for every place, and only offers 10 teams the chance to be mentored by senior executives from Google, Facebook, Microsoft, Amazon, Paypal and a bunch of other great tech companies, plus the opportunity to pitch on "demo day" to a packed auditorium full of venture capitalists and angel investors, and raise a huge amount of investment.
My company was already profitable enough to pay my co-founder and I a decent salary and hire our first full-time employee. That was entirely bootstrapped: the company was built from nothing. My co-founder and I built a profitable startup without taking a single cent from any member of friends or family, or risking any of our own money.
This was my cake and eat it moment.
I worked too hard for too long. On the accelerator program mentor madness was fine for the teams who just had an idea, but my co-founder and I had a profitable business to run. We had customers who needed supporting. We had sales deals which needed to be closed. The rest of our cohort were happily burning the money they'd raised - making a loss - while our startup was living within its means and growing organically... in fact it was growing rapidly organically.
The problem was that toxic, abusive relationship.
She wasn't kind. She wasn't supportive. She didn't want me to succeed. She was just plain mean and totally inflexible; uncompromising. It wasn't fair, because I had supported her when she wanted to change career, and I had also been a very loyal loving boyfriend. Of course I could have split up with her and run off into the sunset with a lovely girl from the tech startup scene who could see the potential in me and the potential of my startup, but I let loyalty and a sense of "doing the right thing" get the better of me.
Since then, there hasn't been a lot of cake eating.
Divorce became extremely acrimonious in 2013, after a harrowing period when the abuse and the trauma was sufficient to give me PTSD - I was barricaded in rooms and defecating in a bucket to avoid physical harm and at least give myself what little protection I could. Verbal abuse and violent kicking and punching of the door was so frequent it was literally torture. My abuser was keeping me trapped with threats of violence, and I starved, I was thirsty and I had to sh*t and piss in a bucket.
Mercifully, we separated in August 2013.
Trauma doesn't heal overnight.
The divorce dragged on into 2014, ruining my second startup and depriving me of all my liquid capital - my money - which I needed to start another business. The divorce ruined me every bit as much as the toxic relationship and abusive marriage did. The divorce left me so physically drained, traumatised, financially taken advantage of, exhausted and stressed, that I broke down completely. I ended up sleeping rough. I ended up homeless. I was wrecked.
Briefly, at the end of 2014 I had a nice apartment in Swiss Cottage, a lovely commute on the Jubilee line to Canary Wharf and a well paid consultancy contract with Barclays. Was I having my cake and eating it? No. The divorce and the separation had caused me such horrible PTSD and financial distress that for almost that whole year I had been sleeping rough and in a homeless hostel. My life was very fragile; my recovery was only green shoots.
In 2015 I had an amazing apartment overlooking the Thames with panoramic views of all the London landmarks. I had a great consultancy contract with HSBC. Was I having my cake and eating it? No. I was so distressed by the financial troubles I'd had that I worked unsustainable hours and got very sick, and had to be hospitalised. I had to be kept in a secure psychiatric ward for my own safety.
In 2016 I had the same apartment. I had a great consultancy contract. I was less stressed about the erratic nature of my life and the financial boom and bust, but I certainly didn't feel comfortable spending money.
In 2017 I had the same apartment and a great consultancy contract with Lloyds Banking Group. A large blood clot - a deep-vein thrombosis (DVT) - formed in my leg and it caused the complication that my kidneys failed. I nearly died. I was sick for months with agonising nerve and muscle damage. Out of desperation I took a short contract in Manchester. It was so miserable that I tried to kill myself. I very nearly succeed - I was in a coma for 4 or 5 days in intensive care. I was sectioned and kept in a secure psychiatric ward for my own safety.
By the end of 2017 and into 2018 I had recovered enough to be consulting for an investment bank in London. I was commuting from Wales and staying in crappy AirBnBs. I was well paid but it was the most miserable life. I was homeless, single and coming to terms with having survived a suicide attempt which should definitely have killed me.
Then I got a consultancy contract in Wales. I had a nice girlfriend in Wales, I had a job in Wales and I had a very nice home in Wales with panoramic sea views. I was about to have my cake and eat it.
Then, soon after booking a short holiday, my consultancy contract ended early because the project was finished - I worked very hard and delivered early.
I got another consultancy contract in Wales. I still have that consultancy contract in Wales. I have a girlfriend who I think is amazing and I'm crazy about her. I have very serious feelings for her. I was about to have my cake and eat it.
Now my consultancy contract is ending prematurely. I worked hard and managed to rescue a very important project which was running late. I was working very hard to deliver our project early.
Clearly I work very hard. Clearly, I'm lucky enough to create these opportunties where I could have my cake and eat it but so far nothing's worked out for me.
It may well be possible for me to still have that amazing holiday we've got planned, but it will always be slightly spoiled by the stress of knowing that I don't have secure income when I get home, which makes me worried about money.
You can understand why I'm worried about money, can't you?
You can understand why it's so terrible that my holidays get ruined by having my consultancy contracts unexpectedly cut short, especially when I work so hard and make such a big contribution.
Of course, I could throw caution to the wind and take that luxury holiday anyway. If there's one repeating theme in this story, it's that I always bounce back from adversity. I could risk it all and go ahead with that holiday, which I desperately need and want.
I've been lucky. I got to go to Turkish Disneyland on my own. I got to go to Tulum in Mexico. My luck ran out eventually I guess. I have a beautiful girlfriend who is kind and loving and supportive, I have a gorgeous bengal kitten, I have a very nice great big house. I have a little financial security, but paying for a luxury 2-week holiday has a major negative impact on my meagre financial resources, seen in the context of how bad things can get: months in hospital, sleeping rough and nearly dying on several occasions.
Perhaps it's just not my destiny to have my cake and eat it.
Tags: #holiday #homeless #career #divorce #abuse #domesticabuse #domesticviolence #coercivecontrol #startups #career #computing