This is a story about orchestration...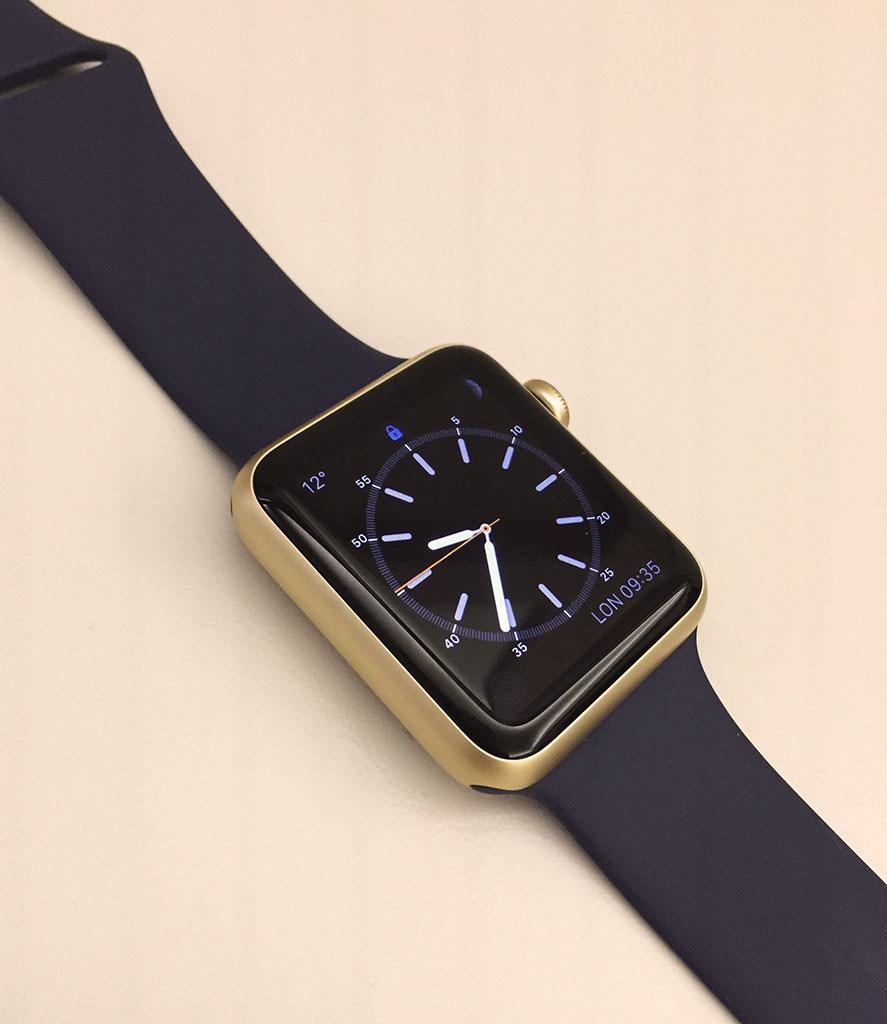 I bought myself a watch to celebrate getting a new consultancy contract. Soon after, I moved into a stunning apartment. Before long, I had over-exerted myself and was under unbearable pressure. I took a bath wearing my watch, believing it to be waterproof. The watch did not immediately fail or show any signs of damage, which compounded my belief that it was waterproof. Then, a small black spot appeared on the screen, which slowly spread until almost half the screen was blotted out.
It would be nice if life followed simple and easily observable patterns. It would be nice if Y always followed X, so if ever there was an event that resembled X, we could be sure that Y would be certain to happen. Life is not that simple.
I'm writing now - having just got home from work - because it's been my disciplined routine to write at the earliest opportunity each day. In my experience, writing and publishing during the early evening of the UK day is a good time, because it co-incides well with the routine of friends from New Zealand, Bay Area, Canada and other countries, as well as my domestic readers. In fact, it would be next-to impossible to write at almost any other time, because of strict rules I have set myself.
The rules:
Never write at work or access my website at work, using work-related computers or networks, or even potentially overseen by colleagues on my own personal laptop.
Never mention any company, project, person or other identifiable thing, where I do not wish there to be a deliberate link made (e.g. if I write about a company, it's probably because I don't plan on ever working there again).
Rarely explicitly say things which easily link me to my "real" life, making it too easy for colleagues to know that I write this blog.
Don't worry too much about writing at weekends - people are less interested in reading my blog at weekends, although some people use it as a chance to catch up. In some ways, it's better to write less at weekends.
Don't write too late in the day. The earlier the better, to be honest, but work gets in the way.
Try to keep the word count to 700 words or fewer.
Write every day
Rule number one is a golden one, which I've only violated once when I was bored beyond belief at a client's site in 2016. It would be a bad habit to get into. I once showed a picture to a colleague on Instagram and he remembered the name of my Instagram account, showing just how dangerous it is to have things up on your screen at work that you don't want your colleagues to see.
Rule number two is also a golden one, while I'm dependent on a steady stream of consultancy contracts to pay the rent and bills. Perhaps one day when I'm rich and famous I can write whatever I want, but for now I need to be careful to not violate my code of conduct or act in any kind of unprofessional manner.
Rule number three is a bit ridiculous. My colleagues can easily find me if they want. Many ex-colleagues have found me. I'm not exactly hiding.
I'm not very good at sticking to other rules, except for writing every day. However, when I do take a break from writing on a daily basis it's usually a very good or very bad sign. It always used to be the case that breaking my daily writing habit was a surefire indication that I was unwell, but at the moment you should probably take the gaps as indicative that life is challenging, but I'm not in mortal peril.
I used to be in mortal peril quite often.
Presently, I don't know whether I'm taking a metaphorical bath with a watch which I believe to be waterproof, and the fact that no damage appears to have been done is actually misleading; giving me false hope. I feel that life is going very well, but I'm aware that the metaphorical black spot can appear suddenly, and then spread catastrophically with surprising speed.
I've written 699 words and I'm now going to publish this. Rules are rules.
Tags: #writing