This is a story about the tyranny of alarm clocks...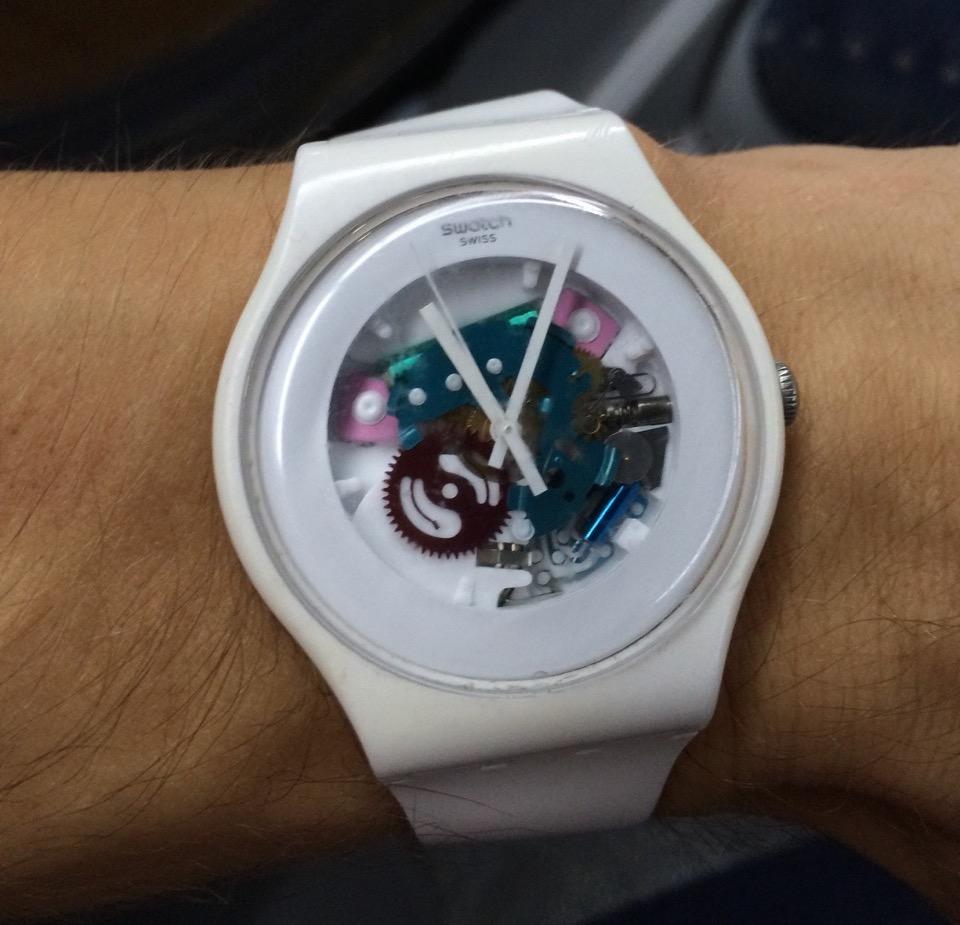 Before the clocks sprang forwards I had bludgeoned my body clock into co-operating with the social jetlag imposed upon me by society. Society is run in favour of "early birds" not "night owls" despite there being a 50/50 split between each different genetic variant. If you want to earn decent money for doing easy work, then you have to suffer the torture and torment of complying with hours of business which are incompatible with your body clock - it sucks.
Because I am unafraid to prescribe myself whatever medications I need, I have access to sleeping pills, which are a fantastic invention for "night owls" like myself, who are coerced into working office hours which are fundamentally incompatible with my DNA. It's as if I was a coeliac forced to eat exclusively gluten-containing foods, when there are plenty of other foods available but they're all prohibitively expensive. I could get a job which would better suit my body clock, but I would have to take an 80% pay cut, or maybe even more than that. Sleep medication has provided me with a solution to end the torture which I had to endure for the best part of 20 years.
The clock change - to British Summer Time - has been shockingly disruptive to my routine. Before the clocks changed I was waking up before my alarm clock and getting into work early, with great ease. Now my alarm clock jolts me out of my peaceful slumbers and I am immediately filled with dread at the prospect of having to leave my bed. One hour does not sound like a huge amount, but an extra hour in bed is hugely beneficial to my health, given that my body clock is not compatible with "early bird" office hours, at a fundamental physical genetic level.
To live in a perpetually jet-lagged state is torturous, and I am angry about capitalism's tyranny, in forcing me to comply with its schedule, rather than my own body's schedule. I'm handsomely financially rewarded for the suffering, but it often seems like inadequate recompense for the unpleasantness of every single morning, which I have to endure.
Further disruption to my schedule has been seen in my writing, where I completely forgot to write a blog post one day - it feels like I have less time in the evenings to do everything I need and want to do, after work. It feels like I have nowhere near enough time to deal with essential admin, do chores, write my blog, catch up with friends and get to bed early enough to avoid sleep deprivation.
I'm attempting to shift my body clock to the new schedule, but it's not a quick process.
I'm also attempting to reduce my dosage of sleeping tablets, which means it takes longer for me to fall asleep, and my sleep quality is much reduced. I was very late to work on Monday, Tuesday was a struggle, and today was OK but still not wonderful. I hope that by the beginning of next week my body clock will begin to comply with the new regime.
As far as having an "extra hour" of daylight after work, it is very nice to be driving home earlier, but it's still pretty chilly and the weather is changeable, so I don't yet feel enthusiastic about being outdoors in the evenings. It's going to be a while before the temperatures lift enough for me to think about making use of the local parks, or perhaps cycling somewhere. Given how little time I have for the essentials - such as meal preparation - I can't see that I'll be doing much with my evenings, while the start to my day is so painful: the alarm clock is such a rude intrusion on my sleep.
It might seem inconceivable that a single man with no children should complain about having no spare time, but my primary concern is getting enough sleep to make my 9 to 5 office job bearable enough that I don't lose my mind. It's essential that I keep in the routine of my job, because it provides the money which is digging me out of a hole, and it provides the stability which is useful for my health and wellbeing.
Ultimately, I still want to find a way to make life work for me, and no longer be tyrannised and coerced into the unpleasantness and boredom of the bullshit world of an office job, but a great deal of compromise is necessary for the foreseeable future, so I shall have to put up with it.
Tags: #career #sleep #capitalism