This is a story about creativity...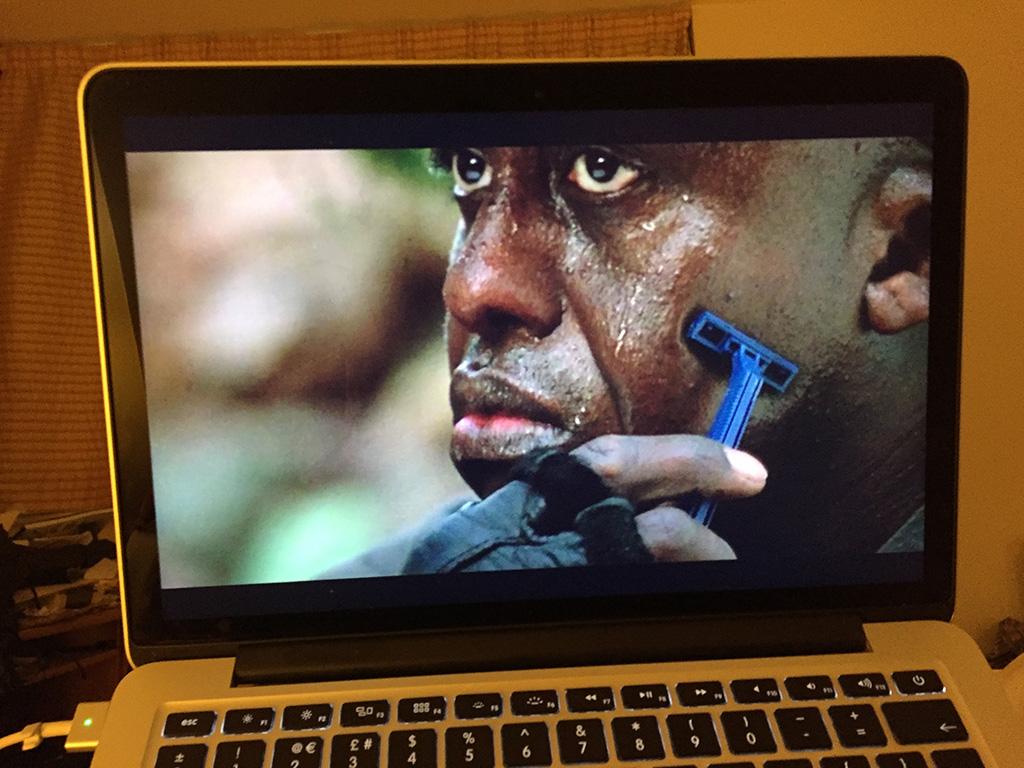 If you were to ask 100 people "can you draw?" most of them would answer that they cannot. If you were to ask 100 people "can you paint?" I expect that more would answer that they cannot. If you were to ask 100 people "can you compose and play music?" then most would say that they could not.
However.
If we asked 100 people if they could do a dot-to-dot picture, or paint-by-numbers, or indeed play a piece of music which had already been composed, then most people would say that they could do all of those activities.
What's the difference?
I suppose it must be self-confidence. Since smartphones became ubiquitous, most people would consider themselves to be professional photographers, curating their Instagram pages full of their 'art'. What happened, to change photography from an art into something which the masses think they're brilliant at, and would have no problem answering "yes" if they were asked if they can take photographs. It seems to me, that having taken away the complexities of shutter speed, aperture, film speed, lux levels, considerations about depth-of-field and whether the subject is moving... now that photography is point-and-shoot, everyone thinks that they're brilliant at it.
Why not painting?
I suppose we take photographs all the time. If you have children and/or pets, your phone will be filled with photos of your progeny and/or your fur babies. If you are a youth, your phone will be full of selfies and suchlike. We are, perhaps because of the social changes which have occurred due to technology, getting a lot of practice taking photos, but we are still getting almost no practice painting, unless you are a professional fine artist.
Why not writing?
I find it unusual that, given how much screen time we all have now, writing isn't going in the same direction as photography. For sure, I suppose that people have a Twitter account, but not a blog. People have a blog, but don't write for a newspaper or magazine. People write for a website - like Buzzfeed - but don't have any published books. Perhaps everyone is writing more, which - like photography - makes it seem like people are still rubbish at it; amateur (myself included, of course).
An interesting thing happens when you make a piece of art and put it into the public domain: people who lack the confidence to be creative, connect with that artwork; they are moved by the artwork. If you love a particular song, why don't you learn to play the instruments so that you can make more of that music? It seems a little mad, to think that we each possess the ability to scratch our own itch, but perhaps it isn't true: maybe the world really does divide into creators and consumers.
I wonder why I don't include more quotations and references in my work. It's not because I'm not well read, or I can't think of where my thoughts and ideas came from: I know my source material, almost without exception. However, while my influences are well known to me, I don't see any value in parroting the authors whose work I admire. For sure, I could write a lot about other people's ideas, but it's the amalgamation of the accumulated wealth of knowledge in my mind, which is interesting. I'm not here to masturbate the dicks of the academics who had the good fortune to be afforded the time and space to formulate their own ideas, and publish. No, I already paid for their books; they already got my money. I took the best bits - cherry picked - and used that knowledge to build my own worldview.
I think to attempt to be original is foolish; a childish mistake. When we are young and immature, we choose unusual hairstyles and wear atypical clothes, in an attempt to achieve originality. Of course, there's nothing original about red trousers or a leather skirt studded with metal spikes: those superficial and pathetic attempts at originality are, in fact, the very opposite; the classic clichéd attempts of immature insecure people, to appear original.
I often worry that perhaps I'm trying too hard to be original, making the same immature insecure attempts to deliberately avoid the typical; the common; the ordinary.
I hope that what I'm achieving, is a kind of beautiful simplicity. The authors who I admire the most are the ones who have mastered the English language to such a great extent, that they don't feel the need - driven by insecurity and pomposity - to pepper their prose with long and obscure words. As [George] Orwell wrote: Never use a long word where a short one will do. I know it's a fucking cliché to quote Orwell, which is why I'm fucking doing it: because to deliberately avoid quoting him, in a desperate attempt to appear like more of an original thinker, ironically achieves the opposite.
Of course, there's always a danger whenever we start thinking "I know enough now" and that we can stop reading; stop looking around for influential figures. My worldview is, however, difficult to substantially influence now that I'm older. My mind isn't closed, but don't expect me to suddenly U-turn on some views which are quite integral to my personality and identity, such as being a socialist; a scientist. Don't expect me to suddenly find God, or start writing about how poor people are lazy and we should kill them (or at least let them die; same difference).
To write about writing is a self-indulgence which I too frequently embark upon. Apologies.
Tags: #writing #philosophy