This is a story about false advertising...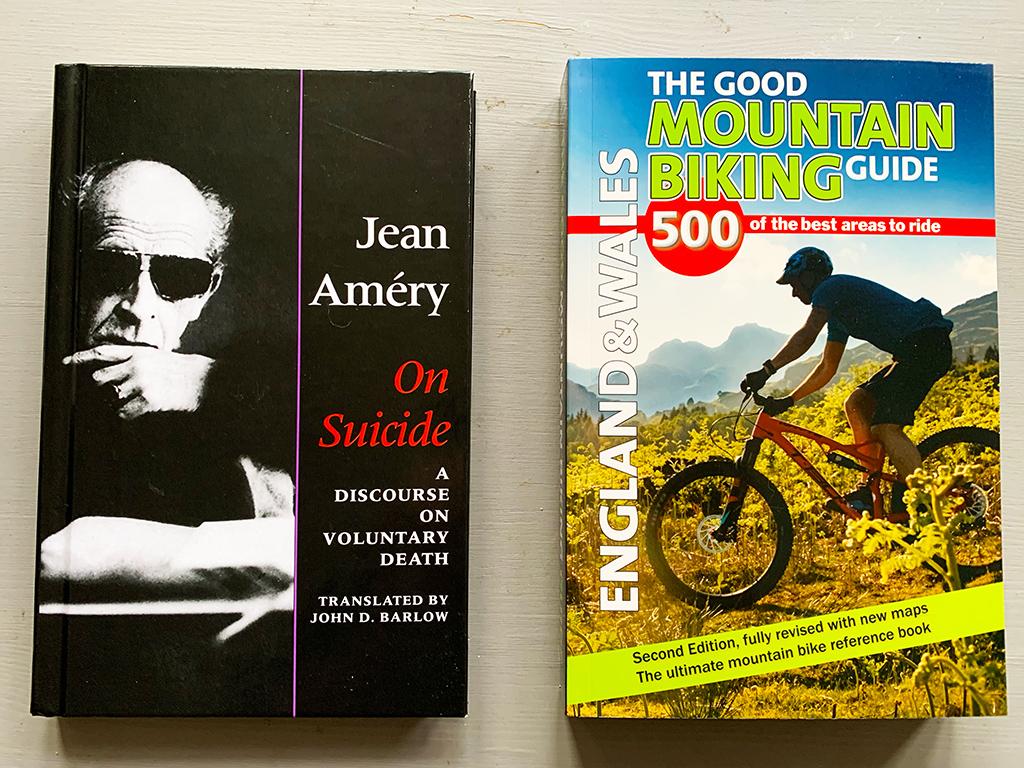 The subject matter which my website deals with, is either "living with bipolar disorder" or it's "the world's longest suicide note". In fact, it can be both. The two are not mutually exclusive.
However, I don't tend to write very much specifically on the subject of my life with bipolar disorder, because I've always had it and it's so intrinsic to me, that I find it very hard to imagine life without it. Although bipolar has caused me significant problems in my life, those problems were present before my diagnosis, and I've not found it particularly useful, in recent years, to think about my diagnosis at all: I certainly don't seek 'treatment' for the illness, or otherwise involve myself with quacks, and the like.
I suppose I write about bipolar in a tangental way, given that the mental illness does dominate my life. Suicide, for example, would not be such an ever-present danger, were it not for my bipolar disorder. Also, various behaviours, many of which would not be seen particularly as symptoms of mental illness, are driven by my bipolar disorder.
Pictured above are two books which are on my coffee table at the moment. I thought that this accidental juxtaposition served as a brilliant summary of my state of mind. As my mood plummets into depression, I pick up the book about suicide. As my mood soars into mania, I pick up the book about mountain biking.
The mountain biking is a new thing. I used to ride mountain bikes when I was a teenager and as a young man, before graduating on to other more extreme sports. Since approximately 2013, when my life disintegrated during an acrimonious divorce, I haven't done anything which you might call 'sport'... with the possible exception of riding through London traffic on my bike at top speed, which is one of the most extreme 'sports' that you can take part in; one of the activities most likely to kill you.
I'm sorry if you came to my website, hoping to read more about bipolar, but were left feeling disappointed; let down. Most people - from those who write to me at least - tell me that they wish I would provide an idiot-proof step-by-step guide, in minute detail, of exactly how to commit suicide. I am not going to do that. No. Never. No way.
Anyway, despite winter being just around the corner, which always sends my mood nosediving, and other things which aren't right in my life - I'm single, don't have a social life etc - I am extremely keen to go for another ride on my new mountain bike, as soon as my backside has recovered enough, such that I wouldn't ruin this weekend, for the sake of a short midweek ride.
I don't feel manic, but then, I never do. My bank balance probably tells a different story. I spent three times as much on my mountain bike as I did on my car, for example. I have been spending money like crazy, which is usually a sign I'm manic. Also, I am struggling to sleep. Other symptoms too.
Of course, I'm happy to be happy, but I also need to be careful that my mood isn't getting too elevated. I need to be careful, although many would say that spending a ludicrous amount of money on a bike could only be explained by a mental illness.