This is a story about the trust paradox...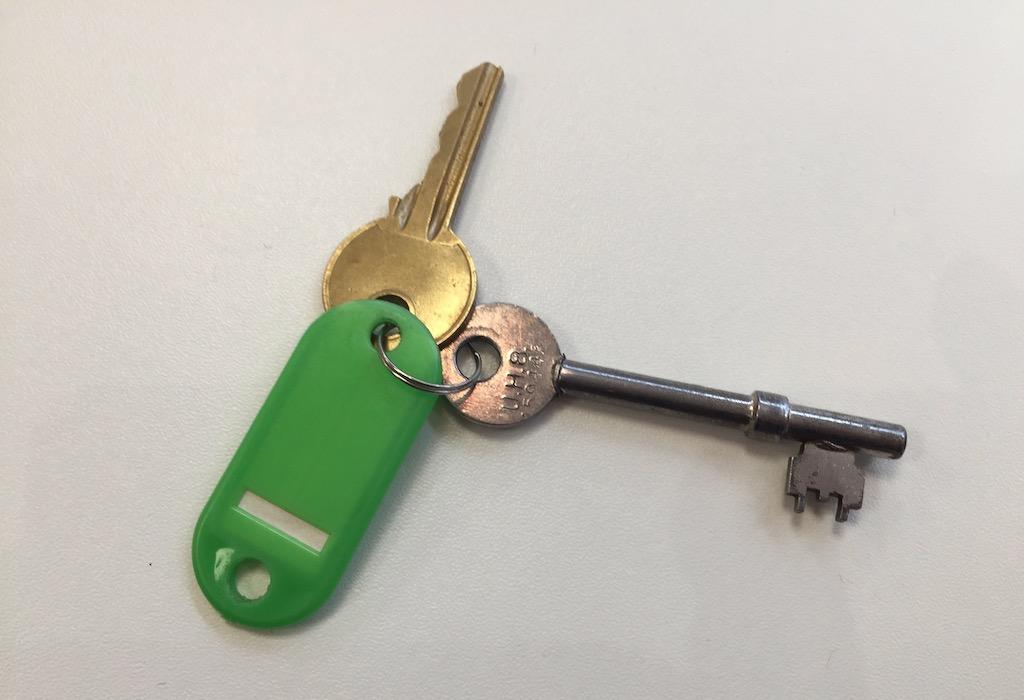 If you decide to permit personal privacy, then you must also accept that there will be a point at which you simply have to trust somebody. There is nobody who can say without a shadow of a doubt that I'm not keeping any terrible secret(s) and there is nobody who can predict the future. Even with perfect knowledge of the position every atom in the observable universe, there is no machine capable of predicting the future. Even with vast amounts of data collected about a person's past behaviour, it's not capable of making an accurate prediction about their future behaviour, without prejudicing those who are unfairly punished by whatever guesstimation algorithm is used.
There's a joke I used to enjoy which goes like this: If you have some goldfish, you probably have a pond. If you have a pond, you probably have a garden. If you have a garden, you probably have a house. If you have a house, you probably have a family. If you have a family, you probably fuck your wife. Therefore, if you don't have any goldfish, you're probably a wanker.
This is the problem with making predictions from incomplete data. Even with nearly complete data, we're still not very good at making predictions. Weather forecasts are pretty accurate for a few days into the future, but hopelessly inaccurate beyond a week or longer, except to say that summers are hot and winters are cold (or vice-versa for the Southern Hemisphere).
I wrote this earlier, to express my frustration regarding renting a house. It's a questions-and-answers thing I had to endure, in order to satisfy a landlord that I'm able to pay rent each month.
Q: What's your employment status?

A: Full-time employment

 

Q: What's your salary?

A: £8,424

 

Q: Who can we contact at your company to verify your employment?

A: The board of directors, or better still, why not just check at Companies House, because it's a matter of public record

 

Q: Can we see 3 months of payslips to prove your income?

A: My £702 monthly salary? Yeah sure. No problem.

 

Q: Are you self-employed?

A: No. See above.

 

Q: Are you sure you're not self employed?

A: I'm sure that I'm employed full-time as a company director, for which I receive a salary. I'm also a shareholder, which entitles me to a share of any dividends that the board of directors decides to pay. It's exactly the same as being the CEO of a public company, except the shareholders cannot trade their shares via the stock market.

 

Q: If you're like a CEO why do you need to rent a house?

A: Have you ever heard of a startup? It's a bit like that, only without the rich parents.

 

Q: So you don't have any money?

A: No, you're getting me confused with startup founders. I have enough income to pay my rent.

 

Q: Where does the money come from if you don't earn it as a salary?

A: Dividends are paid to me from the companies which I'm a shareholder of.

 

Q: How much do you get paid per month, in dividends?

A: It depends on the company profits, and what the board of directors decide. It could be zero. It could be zero for months.

 

Q: This is too complicated for me to understand. Would you mind if we took a look at all of your personal bank accounts, for the last 3 years?

A: No problem. Would you also like to perform a rectal exam and fondle my testicles too?
So, despite the fact that my position as company director is a matter of public record, as well as the accounts of my company - anybody who wants to is able to view those records online - I'm still expected to share my personal bank statements with complete strangers.
A friend and I who both own and operate our own companies, joked that we should maintain an account specifically for the purposes of pranking the organisations who ask to invade our privacy. We would make regular purchases of items from retailers and service providers, where the name shown on the bank statements would be considerably embarrassing, for most members of the public. Thus, we could troll these organisations and perhaps change the culture from secrecy and shame, to something more open. I applaud the Swedes, for example, for making every citizen's tax declarations public... essentially meaning that you can find out how much anybody earns.
As regular readers will know, I'm quite the opposite of a secret-keeper. I've published every bit of 'dirt' which somebody hope to 'dig' on me, onto this public website.
Meanwhile, my hopes of renting a place to live hang in the balance, while the minutiae of how I spend every single penny are pored over by a bunch of strangers, who will ultimately decide whether I'm worthy of having a roof over my head, or whether I should be cast onto the streets.