This is a story about misanthropy...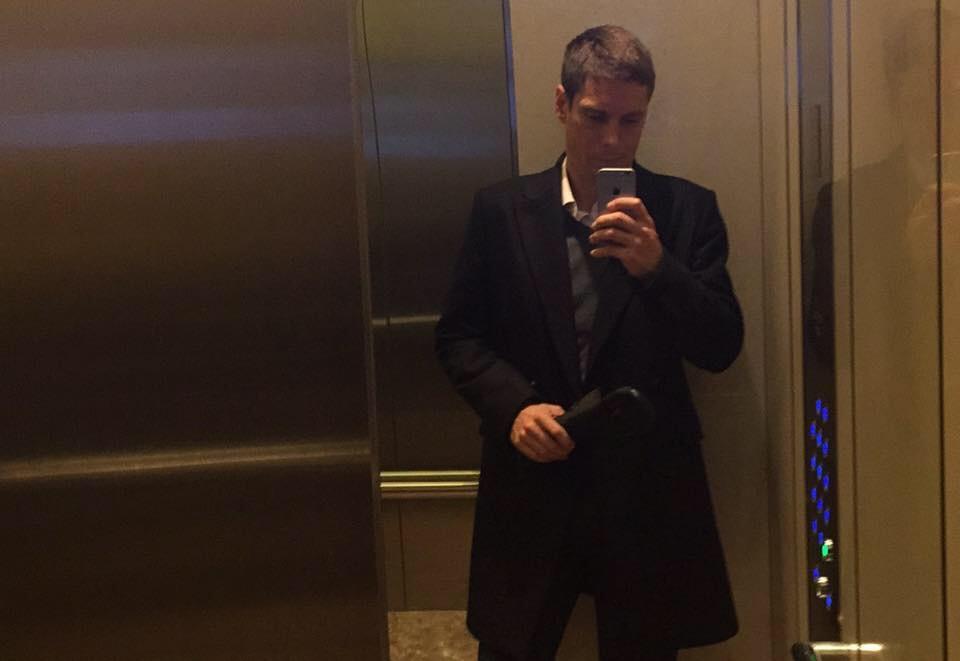 On this day 5 years ago, I tried to help a homeless alcoholic called Frank. I made a lot of notes. As my divorce disrputed my attempt to get my life back on track in London, dragging me back to Bournemouth to empty and sell my house, it destroyed my fragile new life and plunged me into the very world of homeless hell, which I had usefully compiled notes on. I did manage to help Frank, but ironically crosssed paths with him later on - as I was descending into hell, he was well on his way to recovery.
On this day 4 years ago, I got myself off the streets, out of the 14-bed hostel dorm, and back into banking. I went to Barclays, which quickly dug me out of debt and restored some long overdue health, wealth and prosperity to my life.
On this day 3 years ago, I went to HSBC and repeated the same magic trick of managing to get myself back off the streets, out of the hostel, into a lovely Thameside apartment, and out of debt. Feeling like my life was going well, I went to a hackathon to create technology solutions to the refugee crisis.
On this day 2 years ago, I was lying to my girlfriend and my guardian angel, because the project I'd been working on had ended prematurely and I hadn't bothered to get another contract. Instead, I had tried to treat my own depression with medication prescribed by an online pharmacy, destabilising my mental health - inducing hypomania - and causing a subsequent relapse.
On this day last year, I woke up as a resident of Wales for the first time since being born here. The day before, I had been discharged from a psych ward in Manchester, England, following a suicide attempt which was very nearly successful.
I'm pretty upset that divorce was such a destabilising distraction at a time when I desperately needed a clean break, and I'm struggling to forgive and forget my ex-wife and parents sabotaging all my hard work; destroying my chance to follow through with well thought out plans which were subsequenty proven to be correct and successful.
I can blame the Barclays thing not working out on a couple of idiots who got fired for trying to screw me over, but in all truth, I wasn't very stable. I was too outspoken. I didn't keep my mouth shut. I made mistakes in my personal life. I had lapses.
I can blame the HSBC thing not working out on the sheer pressure and workload of working on their number one project, while also dealing with homelessness and cripling debt. I can blame a friend who asked me to help him get a job. I can blame a few loafers who benefitted from my hard work. But, again, I was too outspoken. I wasn't at all stable. I was so exhausted and stressed that I was very strung out and very manic.
I can blame not wanting to immediately get another contract 2 years ago on the fact that the project had been so mind-numbingly spirit-crushingly boring, and I'd been so de-skilled, that I'd lost all self-confidence. I really couldn't face any more of the same awfulness without taking a break. However, it was still my so-called 'choice' to relapse and I knew the consequences were likely to be dire, although I kinda "got away with it" that one time.
I can blame attempting suicide and nearly dying on the fact that I knew instinctively that I was in deep trouble. The contract in Manchester didn't pay enough to get me out of debt. I knew I was going to get shafted by a very unpleasant and immoral wannabe Labour MP, who embodies none of the values of socialism. I was working too hard for too little reward, but I also made bad so-called 'choices' such as getting mixed up with a social group who mostly bonded over recreational drug abuse. There was no way I was going to be able to quit physically addictive sleeping pills, tranqulisers and neuropathic painkillers, as well as working a very demanding job which didn't even pay enough to make any kind of dent in my debts. Suicide was my choice, in the face of overwhelming odds stacked against me.
So, here I am in Wales.
What's going to be different this year?
I'm in approximately the same financial position that I've been in all those previous years. My mental health seems to be the same, swinging between suicidal depression and mania.
Just gotta keep my mouth shut.
Gotta make sure I don't go on any crusades, trying to save anybody.
Put on my own oxygen mask before helping others.
This year is different because I've been working for 10 consecutive months without a major fuck-up. Of course, there have been fuck-ups, but they haven't caused me to lose my contract or otherwise let my client down. I've delivered a couple of projects quite successfully, to the great satisfaction of my clients.
This year is different because I've had an affordable place to live of my own since March, and I don't have anybody mooching off me or otherwise trying to ride my coat tails. I don't have anybody pressurising me to subsidise their laziness and inability to make good on their financial commitments. I don't have anybody using my gas, electric, water, sewerage, council tax and broadband, and running up thousands of pounds worth of rent arrears.
This year is different because I've had contract extensions and managed to have consecutive contracts, such that I've hardly stopped working at all.
This year is different because I've been working on my skills and making myself more confident and employable. I've felt increasingly capable and good at my job, without getting too deep into the territory of delusions of grandeur.
This year is different because the pressure is markedly reduced and the stress levels are more manageable, despite crushing mountainous debts. There have been really awful times - such as renting a place to live - but I seem to be well established in a good routine now, such that I just need to keep turning the pedals.
I drink too much. I'm unfit.
However, in the space of 11 months I'll have managed to buy a car, rent an apartment, pay off £21,000 of debt, and save up enough money to pay a hefty tax bill. I don't enjoy living out of a suitcase, but I'm not slumming it anymore. I've been able to take a weekend break to see old friends in Prague and I have a week-long holiday to Turkey booked, which will be my first proper holiday for over 2 years. I stay in a nice hotel midweek and I eat in a gastropub. This is the self-care aspect, which didn't really get taken care of in previous years. There's no point working as hard as I do unless it's delivering some quality of life; I might as well just kill myself if life's going to be an unrewarding slog.
I sometimes can't believe what comes out of my mouth, in terms of the fucking rage which is somewhat pent-up inside me. This is a summary of the many false starts I've had, and nearly-but-not-quite moments, where it looked like I was going to make a breakthrough and get properly back on my feet. It's incredibly frustrating to repeatedly do the impossible - quitting addictive drugs, getting off the streets, out of the hostels and back into mainstream civilised society, while also dealing with a major mental health problem - and to see that there's nothing wrong with my approach per se. On paper, everything should go perfectly and quickly restore me to health, wealth and prosperity, but it does require a run of good luck, and that luck is very much dependent on the co-operation of other people.
Who do I want to blame? Capitalism? Banking? Bad bosses? Wimmin? Parents? Even friends?
I spend a lot of time writing very aggressive angry stuff.
I can't believe what I write.
Maybe this year won't be any different, because I'm a spoiled overprivileged vile bitter old man, who doesn't take any personal responsibility; I'm too quick to blame others.
We shall see. The story continues.
Tags: #frank #homeless #hostel #friends #banking #london #wales #capitalism #debt #career #addiction #alcohol #recovery