This is a story about annual events...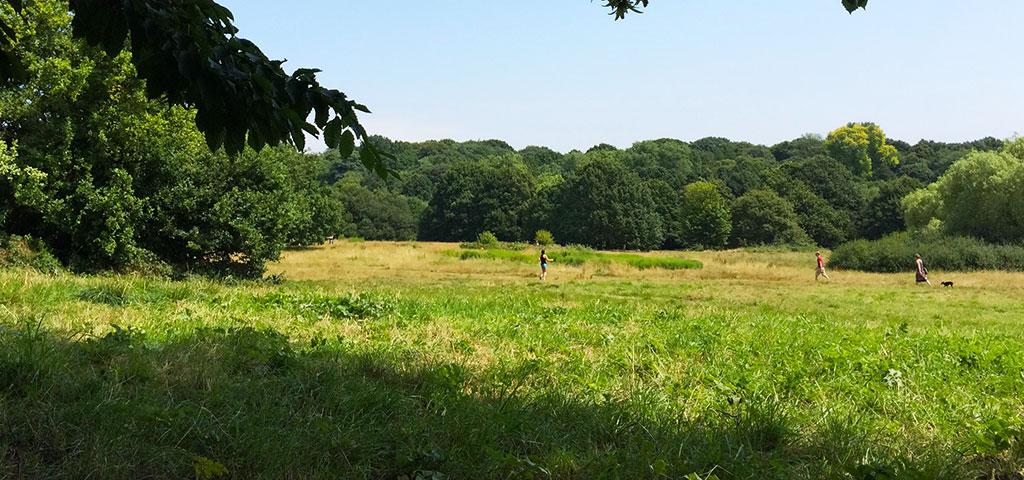 I sometimes forget that I have a 1.3 million word repository of 4 years of my life documented in exquisite detail. Given that I have chosen to manage my mental illness - bipolar disorder - without medication, it's extremely useful to have everything written down. Memories are easily corrupted. It's easy to romanticise the past. Past traumas can be forgotten. Pain fades from memory. By having everything stored digitally like this, it's easier for me to avoid getting stuck in a cycle of boom and bust; making the same mistakes again and again.
Mental illness combined with some dreadful circumstances which exacerbated the problem, like an abusive relationship followed by an inevitable divorce, plunged my life into utter chaos. I was homeless and slept rough. I was sectioned and kept in secure psychiatric institutions. I very nearly lost everything.
Today is both World Homeless Day and World Mental Health Day. The two things go hand-in-hand, but the choice of day was a coincidence, I expect, although ironically it's quite apt.
There is a powerful relationship between mental health and other problems, such as being able to work, having money problems, having relationship problems, homelessness, drug abuse, alcohol abuse, self harm, suicide and crime, amongst other things. To say that drug addiction causes mental health problems, for example, is a mistake of confusing correlation and causation. To say that mentally ill people are more likely to become homeless is a mistake of cause and effect. As you might imagine, not having a secure, dry, affordable, pleasant place to live is toxic to good mental health - how can anybody be expected to have any kind of sense of wellbeing when one of their most basic needs is unmet or under threat?
We might dismiss housing concerns, believing that local councils and "the government" ensures that nobody goes homeless, but it's lazy and ignorant to believe that housing is not the number one concern of people in crisis. The root of all problems is not mental health or drugs, or Brexit... it's housing.
The proportion of people's wages spent on rent or mortgage payments, has steadily risen, while wages have fallen in real terms. Vast numbers of people are on zero hours contracts or work in the 'gig economy'. Unemployment figures do not tell the real story: millions of people live under constant threat of eviction; homelessness.
Do I really have to spell this out?
Living with the constant threat of losing your home is incredibly stressful.
People are working all the hours they can to try to make ends meet, and they are still only one or two missed paycheques away from being chucked out onto the streets. One hiccup and they'll be homeless. Living with that kind of daily threat creates intolerable anxiety.
If you put somebody under an enormous amount of pressure and stress, for a very long period of time, it will negatively affect their mental health. It's inevitable that the lack of affordable housing in the areas where there are job vacancies, would create a mental health epidemic.
In London, where there are the most jobs, the housing is also the most expensive, over competitive and overcrowded. Yes, there are lots of jobs in London, and they're better paid than elsewhere in the UK, but the housing is terrible quality and massively overpriced, plus there are heaps of people competing for the few place to live, and the nice places to live are virtually unattainable except for the mega-rich.
Where I currently live, I pay a fraction of what I used to pay in London, and I have a lot more space, but when my contract ends I will struggle to find another one nearby - there simply aren't as many jobs in the area, hence why far fewer people want to live here and why the cost of living is lower.
This is capitalism in action. This is supply and demand. Capitalism is maximising how much money it can extract from our pockets, before we all go insane and/or kill ourselves. Capitalism is highly efficient at creating the maximum misery, in its pursuit of the maximum profit. Capitalism is not about freedom or choice. Capitalism is about the immoral destruction of human lives, in order to deliver relentless 'growth' at the expense of our quality of life.
I'm one of the lucky ones. I have emerged from that dreadful chaotic period of mental illness and homelessness, and I now enjoy a reasonable standard of living, but I am painfully aware of how insecure my existence is; how quickly I could be turfed out onto the streets again. I'm acutely aware that my mental health cannot be taken for granted, and the pressure to keep earning vast sums of money, month after month, to line the pockets of an idle capitalist, is incredibly toxic to my mental health.
Tags: #homeless #mentalhealth #bipolar