This is a story about stubbornness...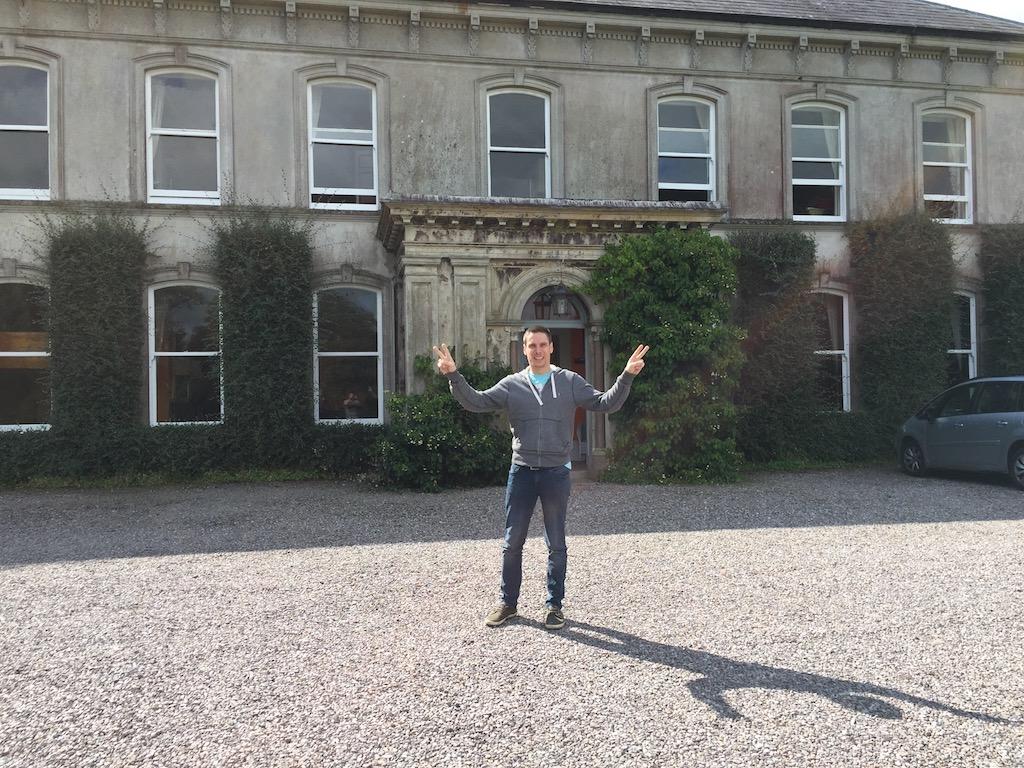 I try not to talk about my friends too specifically, but shall attempt to tell you about two friends who are notable for both their differences and their similarities.
The first of my friends who I want to tell you about was undoubtably born into wealth and privilege. His father was a judge and the family has a number of homes around the globe in some of the most expensive cities to live in. His family is extremely asset rich and my friend grew up with servants in the household. Without being too indiscreet, my friend was called posh by even his upper-middle-class university chums, who attended the same Russel Group red-brick high-ranking academic institution, where the less intelligent privately schooled childen get sent when no amount of private tutoring and extra lessons are going to turn them 'gifted'.
The second of my friends who I want to tell you about is the polar opposite of the first in many ways. The other friend I want to tell you about was undoubtably born at a considerable disadvantage to 99.9% of other people, due to a life-limiting illness and relatively poor family. No private schools. No private tutors. Not much money at all, in fact. It would be too indiscret to say more, but it's incontrovertibly clear from the evidence that this other friend arrived at a similarly highly esteemed university on merit alone.
I wanted to tell you about these friends, because I feel as though I should give you - the reader - an idea of where I fall on some relative scale.
I was not born into wealth, but because my parents were drug addict alcoholic losers who refused to get a proper job and work hard, my grandmother saw fit to buy a house for my parents, in which to raise me, her only grandchild at the time - my sister wasn't born until I was 10 years old. The pity that my grandparents took on me - as an innocent small child being raised by druggie losers - meant that my parents received vast sums of financial assistance. This financial assistance meant that I attended better state schools than would have been possible if I'd been at the mercy of my selfish lazy layabout druggie loser parents. Those better schools happened to be in Oxford, where there happened to be many sons and daughters of many brilliant but underpaid academics who couldn't afford to send their children to private school.
We three friends ended up cohabiting briefly. My posh friend with the wealthy family had bought a £1.5 million house in London, thanks to a hefty deposit contribution from his parents manyfold more than most people would pay for an entire house. My friend from humble beginnings was a lodger. I was a house-guest of my friend, because I was selling the house I had bought entirely with money I fucking earned. My house was being sold as part of my divorce settlement.
A running joke I have with my posh friend is that I earn more per hour than him. This was the case for a very long time, but there was a brief period when I parked my ambitions, when meanwhile his career started to finally gain traction and his earnings began to skyrocket. Despite my years of mental health problems, homelessness, drug addiction, alcoholism, near-bankruptcy and a horrible acrimonious divorce which pretty much triggered the whole thing, I've been very pleased to continue to earn more than him per hour.
However, one should note that my friend from humble origins is now earning more per hour than both me and my posh friend. My humble friend has managed to make a property purchase, entirely with money generated by his hard work and dedication.
I wonder about two things. Firstly, why would you sell your soul and become a wage slave if you're born into obscene wealth? Secondly, why would you sell your soul and become a wage slave if your life is going to be short due to a health condition?
The latter is easier to answer, because I've enjoyed a very high standard of living thanks to doing what my lazy fucktard druggie parents didn't do, which was to get a proper job and work hard. The former is a harder question to answer. I have absolutely no idea why my posh friend works so hard when he could have had an amazing standard of living without lifting a finger. Equally, I have no idea why my own parents didn't bother to get off their lazy druggie arses and work for a fucking living, instead of sponging off my grandparents and the state.
This is the scale I judge myself on.
I'm no working-class hero.
I'm not from particularly humble origins.
I can't claim to have suffered dire poverty or incredible deprivation - my grandparents simply wouldn't allow it.
However, I wasn't born with a silver spoon in my mouth either. If I speak with a posh accent and have a certain way with words, then all the credit for that is due to my school-friends in Oxford, who had professional and academic parents who were well educated and hard-working.
I'm in awe of my friend who's achieved so much more with so much less.
We all sit somewhere on the scale, with the extremes being the starving African orphan, versus the billionaire son of a billionaire who lives exclusively on a diet of prize-winning bullock semen or champion racehorse stallion semen, drunk out of a freshly cut rhino horn.
We all tell ourselves stories about how well we've done in life, or how hard our journeys have been. "Our life as a pair of hateful antisocial sponging co-dependent drug-addict alcoholic lazy layabouts was wonderful until this entitled baby came along, ruining our buzz" is what my parents say, even though contraception and abortion have been universally and easily available for their entire fucking lives.
I feel a bit guilty about wanting to have secure housing, financial security, employment security and a reasonable standard of living, but at least I fucking work for it even though I've sold my soul and become a wage slave. My work is relatively easy and I'm certainly highly rewarded for comparatively little effort. For sure, there's no justice in the world. There are people who work far harder than me in much worse conditions, who are paid a tiny fraction of what I earn. There are people who don't work at all and who have a fabulous standard of living, which I don't begrudge them, provided they haven't perpetrated some terrible crime against humanity in order to gain their enviable wealth.
If you want to categorise me as a spoiled, entitled shit, who has no perspective at all, you can use the presented evidence selectively to build your case. If you want to applaud me as an example of great success against the odds, you'll be able to use different parts of the same set of evidence to build a completely different case.
I really don't know what to tell you, because I can see the advantages I've enjoyed but I've also had to struggle through adversity. My aspirations seem normal enough in many ways, but in other ways what I want seems to be an unreasonable expectation. Do I want an unrealistically high standard of living?
The beauty of my situation - you must understand - is that I do not perpetrate the vile consequences of my selfish choices against any children who did not ask to be born, and I have exercised every opportunity to prevent pregnancies and maintained the backstop of pregnancy termination, although it's not my choice to make - at least I have made worst-case-scenario plans where necessary. Can you criticise me for my choices, when I have no dependents?
I think about my sister, of course, but the first 10 years of my life were spent alone... so very alone. When I think of childhood, I think of loneliness, bullying and neglect. When I think of childhood, I think how much my parents loved drugs and alcohol; I think how much they used to love lying around drunk, high or both, doing fucking nothing; unproductive and idle. How dearly I wanted to be loved and cared for properly. How dearly I wanted the security and protection that parents are supposed to deliver, but they were too intoxicated to give a shit about anything than their substances of abuse and their selfish wants.
Why the hell am I writing about this stuff?
I wanted to write something short.
I wanted to write something fun.
I guess I was scared I was going to write something smug.
My life is going alright at the moment - pretty damn good - and I'm wary of getting carried away. I could quite easily lose perspective. I'm scared that I might forget how hard it's been to get here, because it's also been easy in some ways. My life has ludicrous contrast and comparing myself to my friends often does little to inform my judgement.
Sorry if I seem smug and entitled in the coming months. I hope you've followed the story and you feel pleased that my life is very different from how it was when everything was fucked up. I hope you see I've worked hard to get where I've got even though I was never a starving African orphan.
Tags: #friends #childhood #parents