This is a story about laying it all on the line...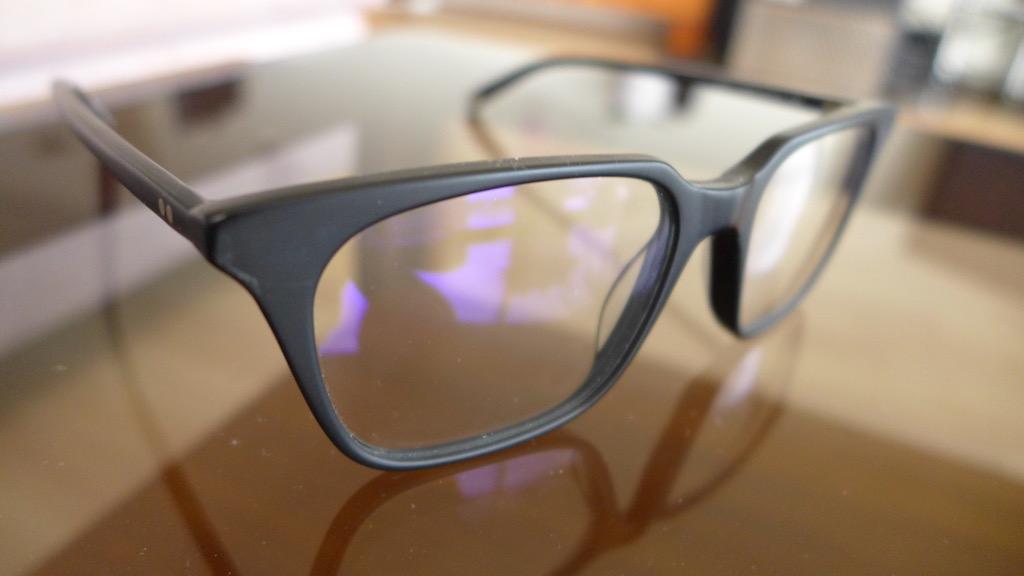 My livelihood, any realistic prospect of me being able to pay back my mountainous debts and the impossible dream of restoring myself to health and wealth - escaping the nightmare - hinges upon successfully blending in as a part of an organisation which is particularly noted for being intolerant of anybody with bad character.
I've been required to fill in a 66 page form which legally obliges me to disclose criminal convictions, psychiatric problems, the abuse of drugs and alcohol, partners from the last 3 years, marriage, divorce, bankruptcies, loan defaults, debt repayment agreements, financial conduct and details about my parents. Most employers are only entitled to know about any unspent criminal convictions, under the Rehabilitation of Offenders Act 1974, but I work for an organisation that knows everything.
Of course, I'm ahead of the game, because I've already publicly declared every single unflattering thing about myself.
Luckily I've never been convicted of a crime, but there are still some things I'm legally bound to disclose which would portray me in a less-than-ideal light to the powers that be, who will judge me based on what they see on paper. My life and my future will be reduced to a few scribbles on a form.
Many people have been through rough breakups and divorces and had breakdowns. Many people suffer from mental illness. Many people have had periods where they've drunk too much or dabbled with recreational drugs. Nobody is squeaky clean.
I'm in the ludicrous situation where I'm more-or-less managing to plod along and keep my mouth shut, and demonstrate that I'm a competent and capable valuable team member at work, but I've continued to write and publish this blog using my real name. I've continued to write with unflinching honesty about some of the terrible stuff I've been through and the aftermath of problems I'm dealing with, as I desperately attempt to get back on my feet.
I'm in the ludicrous situation where my hard work is beginning to pay off and my debts are getting rapidly repaid. I'm in the ludicrous situation where there's an end in sight, provided nobody screws me over.
It appears to be self-sabotaging that I would continue to write and publish stuff which makes me so exposed and vulnerable, but in fact my online presence has been one of the big factors in my recovery. Without being able to share my story and connect with kind supportive people, I couldn't have gotten this far. Without having the sense of identity, pride in my achievement and the structure and routine that daily public writing gives me - the scrutiny - then I would have been destroyed by my problems and would have perished in obscurity long ago.
Whaddya want to know about me?
Trouble with the police? Sure. I got caught with legal highs a couple of times.
Psychiatric problems? They don't call me Nick "Manic" Grant for no reason. I make no secret of having bipolar disorder.
Drug and alcohol abuse? Not the former anymore but the latter is a bit of a problem, although my drinking doesn't seem to be any more abusive than that of most of my colleagues. Arguably I'm successfully self-medicating, because I'm functional and unmedicated.
Partners from the last 3 years? I haven't co-habited since separating from my wife.
Marriage and divorce? Tied the knot in Hawaii. Divorced 18 months later.
Bankruptcies and other debt problems? I pay my bills. I've never defaulted. I'm a good debtor.
Financial conduct and credit score? I need to pay back half my credit card debt ASAP but that's the only bad thing on my credit file.
Parents? They're not seditious traitors. They're not Russian, Chinese or terrorist sympathisers. They're not political agitators.
What about my character in general? I've had a successful career spanning more than 2 decades, working for some very big organisations on important projects. If I was some kind of fraudster or con artist, my true character would surely have been unmasked by now.
There's a lot written down here which could easily be twisted and used against me by somebody intent on casting me in a bad light. I write a lot of things about myself which are very unflattering and wouldn't usually be publicly declared by people. I spend a lot of time asking people to take the things I voluntarily tell them and to decide for themselves how they want to judge me.
It's a ridiculous thing to do.
For one reason or another I've become easier and easier to find, for anybody who bothers to look. Because of a recent mistake I made I've become even easier to find than ever before. All the effort that I've put into projecting myself into public consciousness, because I've been on the verge of suicide for so long, is finally gaining traction and I'm becoming a victim of my decision to make myself exposed and vulnerable.
Every time I write and publish I have to consider the consequences to my life. I have to make a decision between my ideological belief that we have a right to live with the freedom to be proud of our identities and to be open and honest, without fear. If we really live in a free country I should be free to be candid and not suffer persecution and tyranny. If we honestly believe in equal opportunities and our laws forbidding discrimination, then we need to take the brave and bold step of speaking without fear of repercussions.
This vast repository of information that I've created is the polar opposite of a 66 page form, designed to distill me down to a few ticks in boxes. This 1.1 million word document is intended to frustrate the reader who is looking for a convenient pigeon hole to stuff me into.
Do your worst. I'm not afraid.
Tags: #debt #police #drugs #addiction #alcohol #debt #divorce #parents #relationships #sex #bipolar #depression #suicide #mentalhealth #hospital