This is a story about prescribed medications...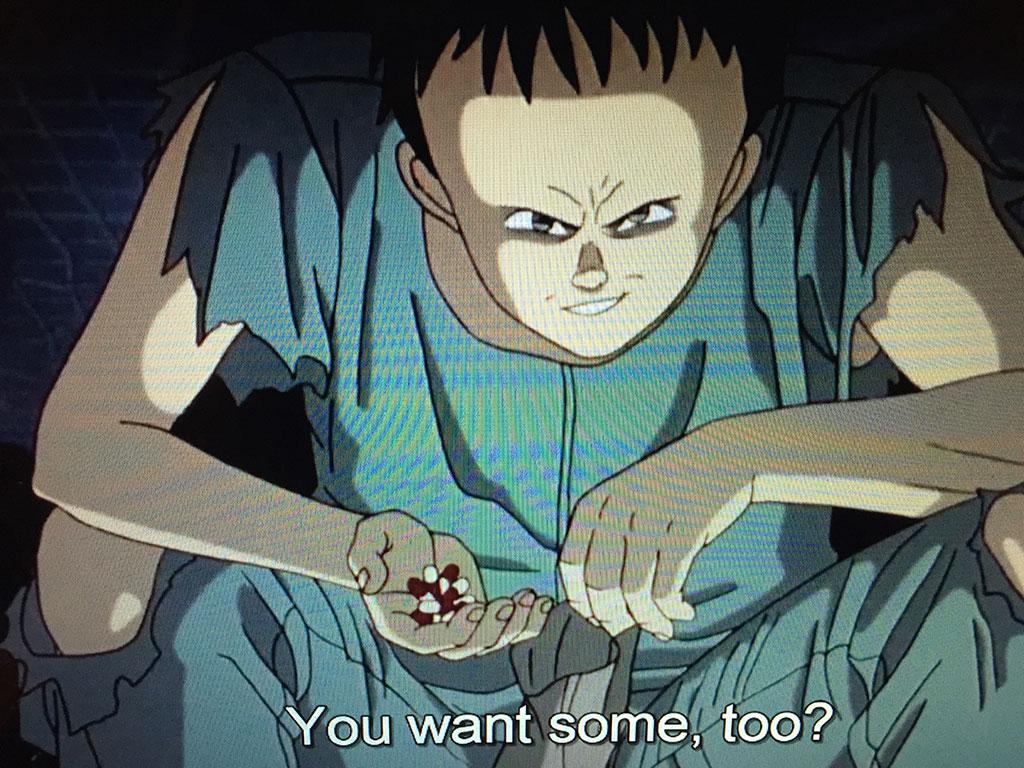 After 4 months of sobriety I'm grateful for the weight loss. My liver must be very grateful for the break. It was exactly 2 years ago that my addiction peaked, when I had managed to obtain a stockpile of my drug of choice that would last me 6 years. Having that stockpile was a pivotal moment, because I knew that I would not survive for more than 6 months with a virtually limitless supply of the drug I was hopelessly addicted to. I knew that I had tested the patience of a very supportive friend - my guardian angel - and I announced to her that I would be committed to overcoming my addiction, which I have done.
These two achievements are not to be underestimated, and are also set against a backdrop of great financial hardship and other averse circumstances. I've been forced to move around. I've been forced to work when I'm sick. I've been forced to go deeper into debt and to re-invest the money I receive, in order to escape from the horrible trap I found myself caught in.
It's not really possible to travel directly from the depths of drug addiction and alcoholism to clean and sober living. A person can't wake up one day and decide that they're going to stop taking drugs and drinking. There are consequences of such a decision.
My hospitalisation in 2017 represents the peak of the consequences of my decision to attempt to quit addictive substances. At that time, I was still physically addicted to one prescribed medication and four which I obtained on the black market. It seems obvious that I should have ended up on an intensive care ward, having seizures, in a coma, with a machine breathing for me. It seems obvious that the battle was too hard to win and I would capitulate.
Presently, I am physically addicted to one medication and psychologically dependent on another. In terms of progress, this is a vast improvement versus taking 5 medications every day - instead of three physical dependencies, I have one, and instead of two psychological dependencies, I have one.
I swallow one pill for anxiety. If I abruptly stop taking that medication, I risk having a fatal seizure.
I swallow one pill for sleep. If I abruptly stop taking that medication, I will have insomnia.
I don't drink, which is great news for my physical health.
I'm working, which is great news for my bank balance.
Everything seems to be under control.
However.
My dependence on the black market is problematic. I had attempted to stockpile enough medication to allow myself to taper my dosage down and free myself from the physical and psychological dependence on the tablets, but the disruption of a breakup and moving house was a huge setback. My stocks are running low and I'm having problems replenishing my supply.
Of course, my plan all along was to end up completely substance-free. I tried in 2018 but my drinking got out of control. Drinking alcohol as a way of compensating for the unpleasant withdrawal side-effects of stopping medications, is not something that's good for my health. I gained weight and became alcohol dependent. Having broken my alcohol dependency, I would like to remain mostly teetotal because it's better for my weight, fitness and general health.
If you talk to any doctor they will tell you that all their patients suffer significant discomfort when withdrawing from psychiatric medications which they have been taking for long periods. In fact, the doctors will tell you that it's virtually impossible to get their patients to quit the prescribed medications which they have become dependent on.
Why quit?
It seems to be in vogue to stop people taking medicines which humanity has used safely and effectively for a long time. It seems to be trendy to stop people from taking opiates, benzodiazepines, tranquillisers, sedatives, hypnotics, sleeping pills and a whole host of medicines which were greedily guzzled by many generations without any issues. It seems to be the way of modern medicine to offer 'safer' ineffective alternatives and refuse to prescribe effective medications.
I can attest to the great difficulty of getting off the addictive medications which doctors don't prescribe. I've been addicted to all of them, and I've successfully stopped taking all of them for lengthy periods, so I can describe in exquisite detail the very many agonies and unpleasantnesses associated with cessation of these medications. I can recall exactly what the withdrawal side-effects are like for the pills that your doctor won't give you.
I find it hard to find a good reason to quit and be completely 100% free from any mind-altering substances, but I'm certainly having difficulties in maintaining a reliable supply, which puts me at risk of a potentially fatal seizure. Quitting the medications which give my life enough stability to be able to hold down a well-paid job, is not desirable, but it seems necessary given the exhaustive efforts undertaken to thwart me - playing the stupid cat-and-mouse game with a bunch of people who don't care about the consequences, is a waste of energy and I would love to be free from the stress of dependency and uncertainty about the supply of something which I physically need.
Luckily, my physical dependency is something I have the capacity to alter - unlike type 1 diabetes - so I am following through with my plan to wean myself off the two remaining medications, hopefully slowly enough that it doesn't destabilise me so much that I lose everything.
My version of clean and sober might not seem very impressive to you, but I assure you that it is a considerable achievement to have beaten fully-blown addiction to every substance imaginable and restored some health and wealth to my shattered life.
Tags: #addiction #drugs #medication