This is a story about creativity...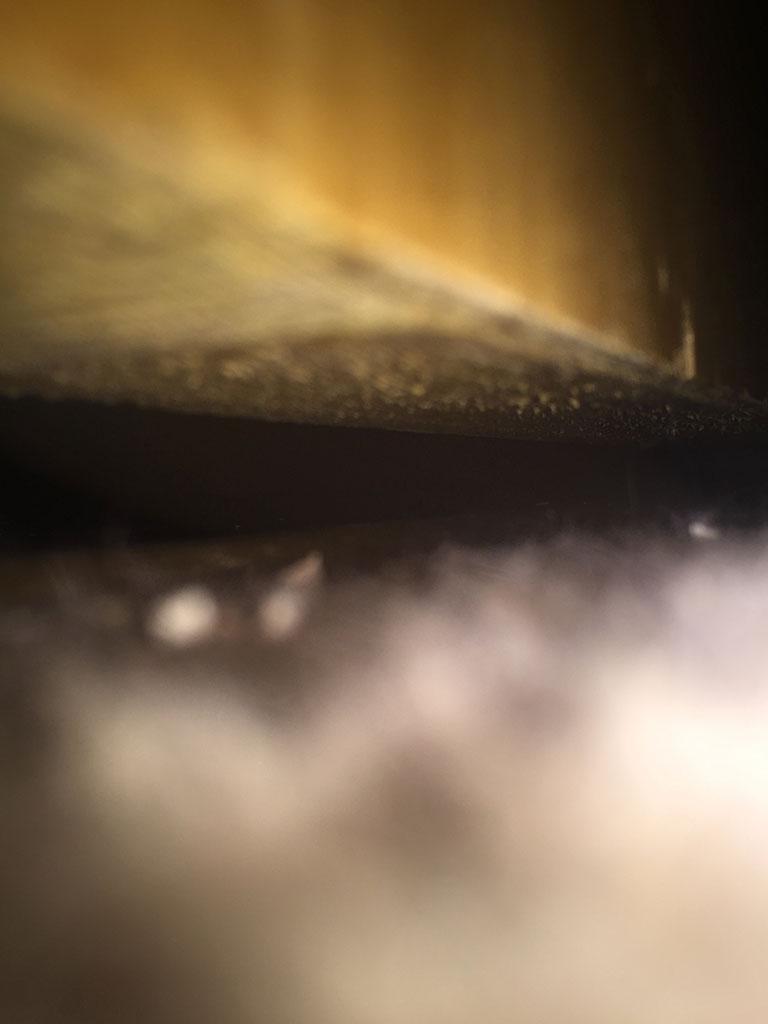 Those who are blessed with independent wealth - trust-fund kids - may groan at my unoriginal and clichéd ideas. Those who have been lucky enough to attend public or private school (confusingly similar things in the UK) have been educated to be discerning snobs who act as a kind of judicial panel, deciding collectively what is to be mocked and derided as worthless, because it has clearly originated from the lower echelons of society.
We may study a piece of text and detect traces of vocabulary, style and grammar use, which indicates the author did not have the benefit of an expensive education, and as such we decide that their words are meaningless. We presume that the author holds detestable values and baseless immature views which have not been properly forged in the crucible of a fine university's debating society. We discern a certain lack of intellect from any impression we form of a person of being from a more humble background than our own. We prefer to only read works by those who are posh and impeccably well-presented in their homogenised manner of written communication.
We can quickly tell if somebody does a lot of writing, or if their writing style is a clumsy attempt to put their spoken words down onto paper.
Who has enjoyed the privilege of being able to read a very great deal, write an enormous amount, and have somebody paid to pore over their words? English is part of the mandatory school education of every child in the UK, yet as a nation we manage to produce many millions of people who don't know the difference between homophones such as "your" and "you're", which the public and private schools would not tolerate.
While an expensive education might give every child who attends those fee-paying schools a posh accent, an extended vocabulary and better grammar, it does not assure an academic future. Many children will prefer art to the prescriptive subjects, where there are right and wrong answers.
The position of power, gifted by privilege, is to decide what the "wrong" answers are in an area where there is no such thing as a "right" answer. With no more qualification than a posh accent and some snobbery, one can embark upon a career as an art critic, quite unwittingly.
Art exists in late capitalism as another rich man's hobby, like yacht sailing, horse riding, game shooting, vintage motor car racing and skiing. While some of the hoi polloi might have adopted those leisure pursuits in imitation of the wealthiest segment of society, a number of mechanisms exist to ensure that the poor man's version is inferior in every way, and not to be mistaken for things which are reserved for the wealthiest families. As such, the act of patronage is contained within that small group of individuals who speak in the manner of their patrons.
Who can really afford to write or paint for long enough to master the craft, without making creative sacrifices in order to be commercially successful? How many brilliant artists have been forced to become draughtsmen or take dismal tasteless commissions from gauche clients? We might love our favourite comics and assume that the artists are living happy, authentic lives which are true to their beliefs, but those who have seen it as a purely artistic endeavour find unhappy outcomes if they ever need to monetise their talents.
I can afford to give away my words for free because I have another source of income, but it means that my writing will never be anything more than an open journal - a daily diary which is publicly accessible. I don't have the time and energy to plan, execute and promote a piece of serious art, and I am forced to sell the most productive years of my life in order to pay rent and bills. I like to think that I am developing my craft, but the skillset for creative writing is quite different from the stream-of-consciousness which I produce.
Innumerable photographers have captured an image of themselves every day for considerable lengths of time, and countless more writers have kept daily journals. What I do is neither imaginative nor original. It would be easy to say that my writing is not art, or it is bad art.
It angers me that I should be denied the opportunity to be an artist. It angers me that my considerable creative talents and boundless energy for artistic projects, is thwarted by economic factors. I need to pay rent and bills, so I must sell my labour, but if I were to attempt to combine my job with my desire to create art, then I would be creating products not art.
What is art?
For me, I want to turn an exceptional period of my life - addiction and near-death - into a piece of art. My experiences have been so extreme that few people who've shared similar experiences have survived with their sanity intact and enough of a grasp of the English language to express themselves clearly on a piece of paper. Many people are lost to religion and other capitulations of the mind, or simply embroiled in family life, such that the difficult task of creating a piece of art which conveys some of the suffering endured, is rarely completed.
We might assume that a particularly rousing motivational speech or an incredible painting resulted from some God-given talents, but that's complete hogwash. We are a product of the surrounding environment and things that has driven us to repeat behaviours until they are innate. Anybody who says "I can't draw" has not practiced enough. When we look more closely at child prodigies, we see that their pushy parents are the reason why that child practiced a skill enough to become talented. There are no gifts - everything must be paid for.
My own so-called "gift" is a perseverance for tapping on keys in such a way which is mandated to be harmonious. A piano will happily play incorrect chords but if you press the wrong computer keys you will simply be told "command not found" or simply "error".
While I know that my writing doesn't get tested with the rigorous logic of boolean algebra, I feel confident that I can master writing as a lucrative craft, through practice and repetition, in exactly the same way that I taught myself how to program a computer as a child. I am certain that the skill of creating hundreds of thousands of lines of programming code which assemble together to make a functioning piece of complex computer software, is transferrable to the task of writing a few tens of thousands of words which produce a coherent story.
Few would disagree that music is an artform, but music is a piece of code executed on a machine - whether it's the notation on a piece of sheet music, or the laser-etched indentations on a compact disc, the creativity of the artist is coded and played through an instrument which adheres to strict rules. A grand piano only has 88 keys, while my keyboard has more than a hundred.
It's true that we've entered an era where almost anybody can call themselves a photographer or a writer, given the ubiquity of smartphones and the ease-of-use of apps which allow us to publish our photos and our words.
I offer up the photo at the beginning of this essay and these very words because I find both aesthetically pleasing and to have deep and profound meaning, beyond what you see at face value. In my text I offer up a glimpse of my inner turmoil, but I can never fully capture the full extent of every thought that races through my mind. My photo captures a moment that has immense meaning for me, but the viewer could never possibly know or guess correctly what that meaning is, which makes it a piece of art because it could only have been created by me, the artist.
"What even is it? I could take a photograph like that" I hear you say.
Yes, you could take a similar photograph, but it would have none of the meaning behind it, so therefore it would not be art.
"What are you even rambling about? I could write down my thoughts like you" I hear you say.
Yes, you could write down your thoughts, but they'd be quite different from mine and you wouldn't have the same motivations, so therefore it would just be yet another blog post from yet another blogger.
How can I claim to be creating art? In truth, I don't. I worry a lot that I'm wasting my time and creating a lot of meaningless noise. I worry that my creative energies are squandered on a pointless folly. However, this is still an impressive monument, whichever way you look at it. How many people have managed to write and publish more than a million words in a single document, with a consistent methodical approach, with regularity and with something interesting to say? How many people have catalogued their thoughts so thoroughly?
Not many.