This is a story about post-traumatic stress...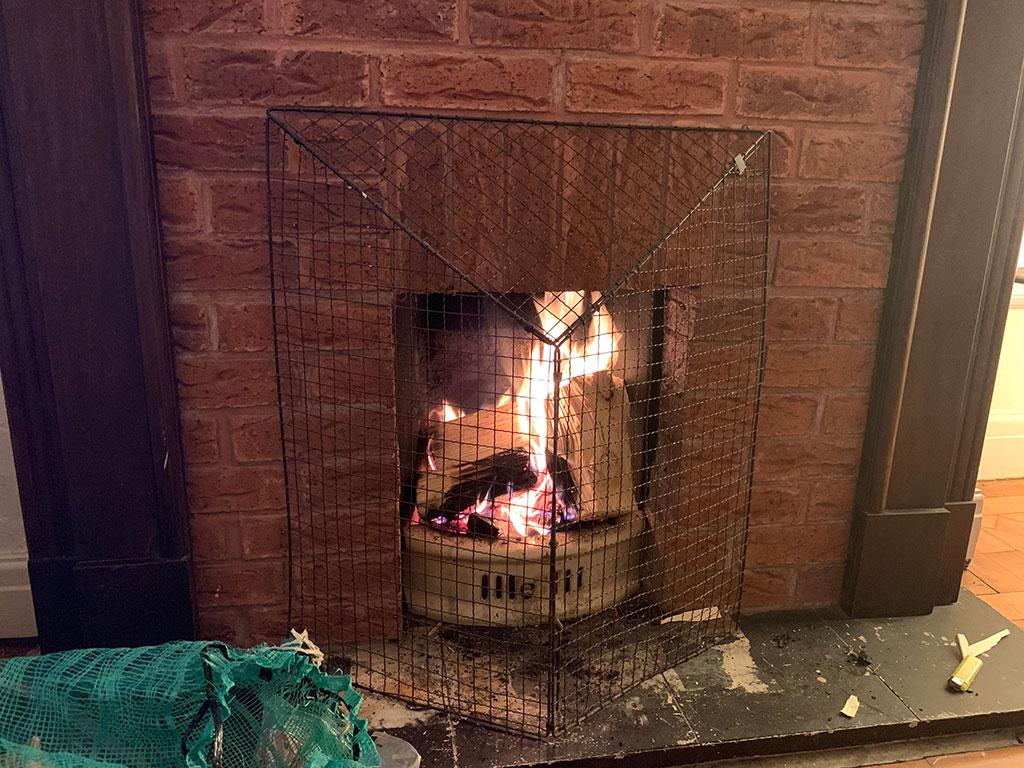 Tuesday was a very bad day. Tuesday was a constant panic attack. Tuesday held nothing for me but relentless anxiety. Tuesday passed very slowly.
Tuesday is past.
Today is Friday.
Today is almost OK.
When I look back on today at some point in the future, I'll probably realise that today was pretty bad, in the grand scheme of things, but compared to Tuesday, today has been a doddle.
It might seem like I was making a lot of fuss about nothing, earlier in the week, but I assure you that I was suffering a very real medical emergency, which would have seen most people hospitalised.
The brain can render us very sick and needy, when it malfunctions. My brain was badly on the blink and even in a hospital I would have been very uncomfortable. Doctors could have eased my suffering with powerful tranquillisers administered intravenously, which would have been the ethically correct thing to do, but on Tuesday I went to the office, which was torturous beyond my capability to describe.
There simply are no words for the things which are at the limit of human survivability. Torture can make us lose our sanity. Trauma can lead to loss of life.
It might look on the face of it as if I'm an ordinary person doing ordinary people stuff, but the fact is that few of us live in perpetually precarious situation. We either fail and fall, or else we stabilise. We tend towards stable outcomes: Stable failure and stable success. I'm relatively unique in having not yet failed sufficiently to block my path from achieving desirable outcomes. Despite drug addiction, alcoholism, near-bankruptcy, homelessness, brushes with the police and debilitating mental health problems, I remain persistently employable and able to access goods and services which are normally denied to a whole swathe of society, to which I belong.
Nobody has realised I'm not supposed to be here.
Nobody has realised that all their vetting procedures and gatekeepers have failed to send me packing, back to the hell hole I crawled out of. Nobody has realised that I'm one of the ones that we're supposed to spurn and turn our backs on. Nobody has realised that I look, sound and smell like I'm one of the "OK" ones, when in fact I'm very much one of the "not OK" ones.
The longer I'm allowed to stay and warm myself by the fire, the stronger I get and the more chance is there is of me achieving stable success.
That's not supposed to happen.
Every societal system has in-built measures to toss people to the wolves. I'm not supposed to be in a big house with a wood fire and a fridge full of food. I'm not supposed to work in a fancy office doing brain-work. I'm not supposed to have any financial security, housing security or prospects. Society would like to see me dead in a ditch.
Society does however worry selfishly a lot about its own sons and daughters. Because I suppose I exude somewhat of a heady mix of intellectual poshness, combined with whatever youthful vulnerability still remains in a 39-year-old man with grey hair at his temples, I guess I confound expectations of what a junkie looks like. I'm not what anybody expects a homeless bankrupt to look like. I do not embody what anybody thinks of when they think of a psych ward patient. I do not look, sound or smell like the thing which I so obviously am, if we scratch beneath the surface.
Of course, my ruse is premeditated. I know that if I keep my mouth shut and my head down, nobody will pay me much notice, and I'll slowly be able to recover from the horrors of my past. I know that if I can go unnoticed and unfettered for long enough then I'll be able to have regained firm footing, to better enable me to flourish.
I'm aware that any period I look back upon as a period when I considered myself to be doing OK, with retrospect has turned out to be a false summit. Everything I've ever achieved has crumbled. It would be foolish to imagine that I'm doing OK at the moment, simply because I'm doing better than I was a week ago, a year ago or 5 years ago.
That's the really terrifying thing for me: 5 years ago I was very much beginning the descent. I attempted to dab the brakes, but then found that the brakes weren't working. I knew that I had to avoid long-term irreversible health damage, criminal convictions, damage to my credit rating, bankruptcy and damage to my professional reputation, but I still managed to find myself looking down the gun barrel of a heap of problems that were going to see me destitute on the street.
I'm not sure how I've managed to face down the threats to my life and livelihood and emerge from the thicket relatively unscathed, at least on the surface. I suppose it's all down to a handful of people who've conspired to assist me, in ways which run contrary to the conduct we consider ordinary and normal. A handful of people have taken risks with their lives and their money, to see me live with continued opportunities, as opposed to lasting and disastrous consequences.
I suppose in the popular parlance, I've been "enabled".
I hate that negative phraseology, to stigmatise those who help addicts and alcoholics. I hate the idea that an act of kindness is actually something bad; something foolish. I find the whole concept detestable.
I feel bad about how unwell I have been feeling this week, which should have been a celebration of how much the help I've received was a worthwhile investment. I feel bad about feeling bad.
The reality is that through the awful panic attacks, I still have a lovely house and a well-paid job, so I just need to stick to the plan - "home stretch" as my guardian angel said to me today.
My life follows a very nonlinear path. Of course I remember how bitterly I complained about living out of a suitcase, how pleased I was with a new relationship, how much invested I was in my Christmas and New Year holiday, how quickly my opinion changed about the relationship and how anxious I was to secure my housing situation. Of course I remember the highs and lows. I remember the devastation and the jubilation at many points along the way, with crystal clarity.
This is my very weird life. Suicidal depressed anxious thoughts, then white sand beaches and blue skies, luxuriating on holiday, then darkest blackness, then roaring log fires in a large period home, then more blackness. Why should this not be the case? Why would we expect any different?
Things were dire earlier in the week. Things are dire now, but dramatically less so.