This is a story about an explicit step-by-step set of precise instructions specifying exactly how to commit suicide...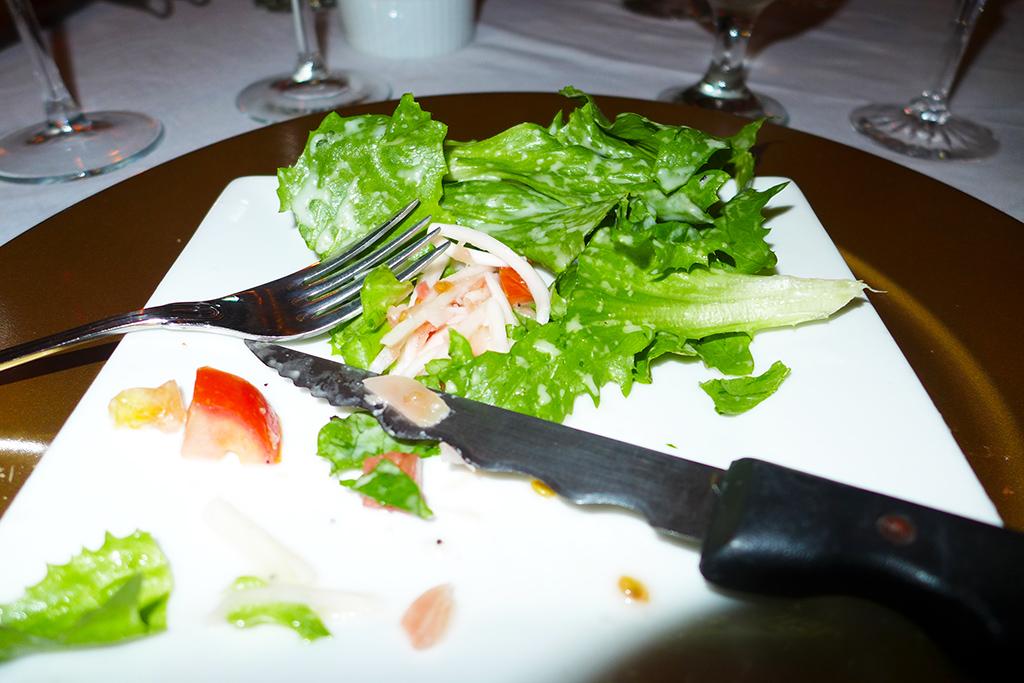 I get a phenomenal amount of readers every day, reading what I've written on the subject of suicide. Mostly, they come looking for information on suicide methods. I know this for two reasons: firstly, my inbox is stuffed full of people asking more questions about how to kill themselves. Secondly, it's possible to see what kinds of things people are searching for on the internet: these are standard tools, which are used by advertisers, all the time, to decide how best to target their online marketing.
So, if I was a manufacturer of steak knives, for example, I might do some research to see how many times people search for "what is the best kind of knife to cut meat with?". While I was doing that research, I might also - if I was an unethical company - search for something like "what is the best kind of knife to cut human flesh with?". If there are more people searching for the latter than the former, I might decide to spend my advertising dollars selling my steak knives to people who want to use them for a purpose which they were not originally designed or intended for.
It was always my intention to drive a portion of suicidal people on the internet, towards my website, and my reasons were always - I think - ethical and reasonably well thought through. I know with certainty, that there are a large number of people who will end their lives without reaching out to any of the widely publicised and well known counselling services, which are available in person, on the phone, or online. I know with certainty that the reason why some don't contact those services, is because they're not stupid: turkeys don't vote for Christmas, and some suicidal people don't go to services which are explicit and overt in their intention, which is to stop you from committing suicide.
I've brought you here, and I've disappointed many of you, because I have never once given any explicit instructions on how to kill yourself.
But.
Here it is.
Here is one way to kill yourself:
1. Buy, borrow or steal a steak knife
2. Cut yourself so that you bleed
Not explicit enough for you? Okay, I'll try again:
1. Obtain a sharp knife with a serrated blade
2. Make as many sharp slashing aggressive fast cuts to the area of your neck, which is in-between the front and the side
3. Repeat step 2 until you either see blood gushing out at high pressure, or you lose consciousness; whichever happens first
I'm guessing you're probably more frustrated than ever now. Yes, I know that what people mainly search for is the most painless, quickest, easiest, and "best" way to kill yourself. I know what people are looking for. I really really know what people are looking for.
The knife method fails, because it's not at all painless, although it is quick and easy, and also really obvious. In fact, it's so obvious, that I don't know why anybody would go to the trouble of buying rope and tying it to a tree or something, when the knife method is so much quicker and easier.
If you want painless, which I know you do, the most common method - which has been popular for years - other than an overdose, is to poison yourself with carbon monoxide from an internal combustion engine, meaning most probably a car. The method is so simple that I can write it in just one line: pipe the exhaust fumes into the interior of your car.
Okay? Are you happy now?
No.
If you were happy, you wouldn't have been searching "how do I kill myself?" would you? The question is rhetorical. I KNOW YOU ARE SUICIDAL; KINDA THE OPPOSITE OF HAPPY.
So, the next question, and a very important one, is one which I'm asking myself as much as I'm asking you now, as you're reading this: what now?
I plan to commit suicide, when the time is right, so I would be a hypocrite - and a dishonest cynical horrible man - if I was trying to tell you to live your life differently from how I live my life; if I didn't practice what I preach.
Let me answer the question with a short story.
A little over five years ago, I decided to write my own obituary. I was a homeless, bankrupt, alcoholic, drug-addict, with no friends, no family, and nothing in my head except guilt, shame, regret, anger, bitterness, resentment, trauma, depression, anxiety, paranoia and a whole lot of other bad stuff. My life was totally and utterly wrecked beyond belief. My brain and body were trashed. The obituary writing turned into a writing habit, which eventually became this website, which eventually became the stability I needed in my life. This website brought me readers, and those readers helped me, even though I didn't want to be helped. The writing helped me, even though I didn't know it would help me.
I expect that, when I commit suicide, I will be a homeless, bankrupt, alcoholic, drug-addict, with no friends, no family, and nothing in my head except guilt, shame, regret, anger, bitterness, resentment, trauma, depression, anxiety, paranoia and a whole lot of other bad stuff... so don't go thinking that this story has a happy ending. IT DOES NOT.
But.
This is my damn story now. I'm in control. I'm the one who writes the narrative, not the people who would gladly see me buried, and talk shit about me literally over my dead body.
So, ask yourself this: what are people going to say about you, after you commit suicide? Are they going to call you crazy? Are they gonna call you a drunk and/or a druggie? Are they going to say that you were bad with money, or a bum; a loser? Are you going to let those despicable scumbags write the ending to your story, or are you going to write it yourself?
Obviously, I'd like it if nobody felt like suicide was their only option, but unfortunately, so many people do feel like that... so we have to address that.
Of course, we all have different reasons for wanting to kill ourselves, but we all want the same thing: the pain and suffering to stop. Tell the damn story. Tell people why you're suicidal. You don't have to do it like me, so publicly. You don't have to do it to an expensive therapist. Get a diary. Get a notebook. Get it the hell down on paper, at least, so it's not a bloody mystery to the people left behind.
I know, often, we are so desperate for the pain and suffering to stop that we don't care what anybody thinks of us anymore; we don't care about any of that... we. just. want. it. to. stop.
Sure, yes. I get it.
But, so many people write to me, and they all tell me a little about their story; their own personal reasons for wanting to end their lives. I mean, they don't have to. Sure, a few don't say much. Sure, lots of people read and never write to me. I don't know everything but nobody does. With the incomplete information, which is still a heck of a lot more than almost anybody you know, I'm able to say that almost everyone has something to say; wants somebody to know something.
Anyway, my inbox (and DMs on Twitter and Facebook etc) are open, but apologies if I don't write back quickly, or maybe even at all, because I have to say, every single one of your personal stories is devastatingly heartbreaking, but I'm glad to be kinda there still, as much as I can be... receiving, reading, even though I'm struggling to stay on top of replying.
You wanna kill yourself? Fine. But write to me first. I want to kill myself too.
* * *
A brief summary of what I've written already on the subject:
First, I listed out every suicide method I could think of.
Then, I wrote an essay all about the reasons I could imagine which would drive a person to kill themselves.
Most people, as I said, are interested in the 'easiest' and most painless suicide method, which I kinda wrote about, talking about my own plans to commit suicide.
Tags: #suicide