This is a story about AI...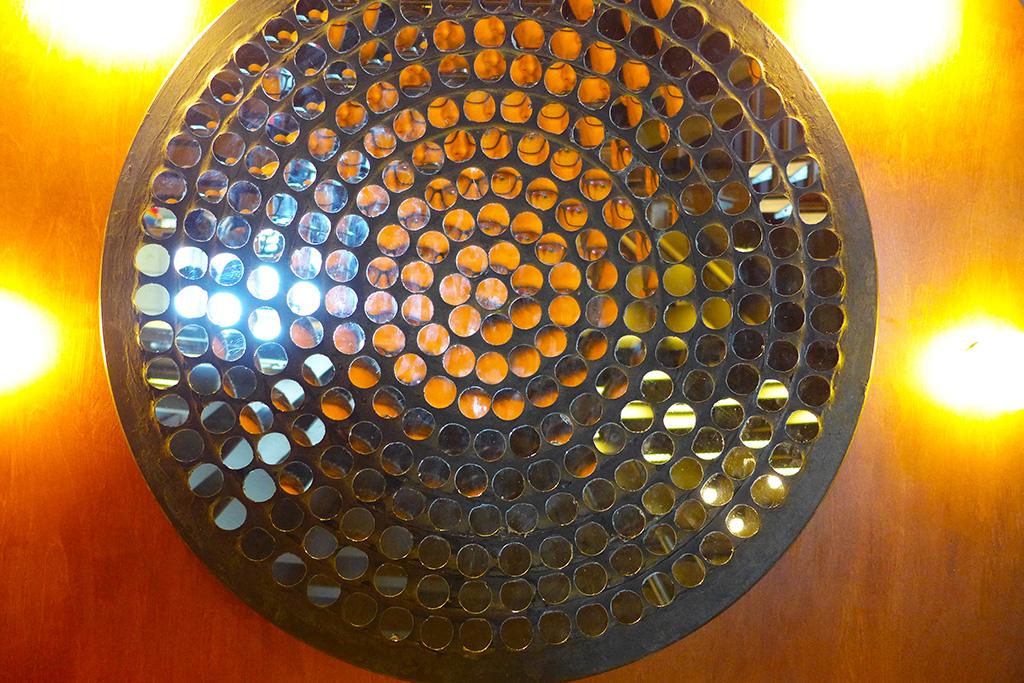 You might think that it's incredible that a chess grandmaster could look at a chess board for 30 seconds, and then be able to place all the pieces on another board, in exactly the same positions as they were on the board they only saw for a brief time. That they can do this is not a sign of intelligence, but of pattern recognition, which is an acquired skill, honed through thousands of hours of practice. That's not to say that it's not impressive, but it's the hardware - the human brain that we all possess - that's impressive, not the individual.
I don't think we can all become chess grandmasters, if we want to. For us to want to spend those thousands of hours to develop the pattern recognition in our brains, we'd need to be motivated. It's beyond the scope of this essay to explore why some people memorise wild birds, train timetables, telephone numbers, or a whole host of other useless trivia, but let's just say that it's personal to the individual; some people just really like trains.
The patterns I wanted to write about today, are not like the patterns that can be discerned on a chess board, telling a grandmaster the story of how that particular game developed, and where it is heading. The pattern I wanted to write about is the boom and bust cycle of my mood, which has been going on for enough time now, that I feel like I can somewhat second-guess where things are going.
An ever-present worry is that the possibility of escaping the cycle will slip through my fingers, as it has done so many times before. In fact, it seems - from past events - to be an inescapable cycle; I'm eternally doomed to never escape.
Principally, I worry that I'm getting too cocky and arrogant; to certain of myself at work; too comfortable. Long gone are the days when I bit my tongue and tried to keep my head down. Long gone are the days when I was diplomatic and non-confrontational.
It feels a lot like a very regrettable period in 2015, when I felt certain that I was making an invaluable contribution to the organisation, project and team that I was a part of. While that might true, beyond a reasonable doubt, I was plagued with mental health problems. I suffered bouts of weird paranoia. I was emotionally fragile. I was unpredictable. I had some very strange thoughts about what was going on. I flipped wildly between doing a good job, and some rather odd obsessions.
Eventually, I broke down, was hospitalised, then suddenly decided to fly to San Francisco, then decided that I didn't want to come back, so I sent a series of really provocative emails, hoping to get sacked, which didn't work... until it did.
Perhaps it's unlikely that such an extreme set of events will ever repeat itself. I was hospitalised at Christmas and yet I bounced back from that, thanks in no small part to how kind and supportive my colleagues and the wider organisation I'm involved with, have been. My struggles with mental health have reached the point of colleagues needing to 'have a word' but I hope that things have quietened down since then, instead of continuing to escalate.
There's nothing I can particularly point to in 2015 which was driving my mental health to deteriorate, versus my present predicament. In 2015 I was homeless, and then managed to rent myself an apartment, which was - perhaps - an enormous stress, which finally caused me to lose my mind, temporarily. In 2015 my finances were much more distressed than they are today, although my situation is still not rosy: some debts and tax liabilities still hang over me like a dark cloud, although in theory I have the money to cover those costs.
In 2015 I knew I couldn't step off the treadmill for a single second, or else I would be ruined. This, of course, was too much pressure and I crumbled. My guardian angel was kind enough to avert disaster, but who could have foretold that a kind person with deep pockets would appear in my hour of need, to help me avoid bankruptcy, destitution, devastation, ruination and all the rest?
Today, I'm probably at break-even point. If I couldn't work tomorrow, or for the next few months, I might perhaps be able to avoid sinking deep into debt, but it would feel just as bad as 2015, because I've fought so hard for so long, to get back on my feet. I suppose things are a little different, because I've worked virtually non-stop for 3 years, without a major incident, except for the hospitalisation at Christmas, which - mercifully - hasn't completely derailed me.
I wish I could just put myself into "sleep mode" for the next 6+ months. Wake me up when the boring waiting game part is over. Wake me up when I have some financial security.