This is a story about the critical path...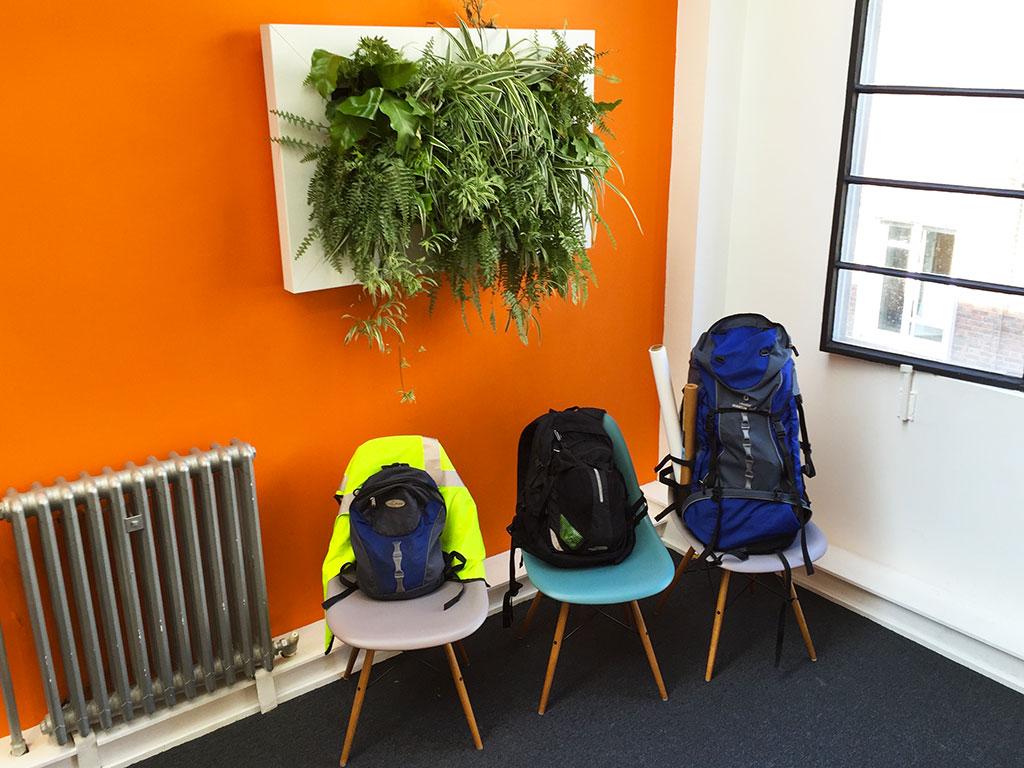 Having attended 8 different schools and basically had my sense of stability and security snatched away from me at every opportunity, by my selfish parents, during an upbringing where they prioritised their own antisocial desire to take drugs in isolation above everything else, I've learned the hard way what's important and what's not.
I place a very high value on loyalty, but I know from bitter and disappointing experience that there are extremely few people who are at all loyal in the world. I very rarely encounter anybody who I would describe as loyal, let alone trust. Because my parents forcibly removed me from anywhere I was becoming settled and secure, on so many occasions, it was necessary to find a coping mechanism for the destruction wrought upon any relationships; any attachments which I had formed. Through no fault of my own, and indeed through the wickedness of my parents, I was forced to become able to remain emotionally detached from people, such that I could disentangle myself without the heartbreak, repeatedly perpetrated against me, while my parents pursued their antisocial selfish drug-taking lifestyle.
Repeatedly moving house also destroys a child's sense of security in their home and their bedroom. What's the point in getting attached to a place if your parents are going to wrench you from it, the moment you begin to feel at home? Again, I was forced to develop coping mechanisms for the selfish antisocial drug-taking lifestyle, which perpetrated such an unsettled home life upon me, leaving me with no sense of 'home' or 'belonging' - these things are meaningless terms to me.
"Where are you from?" people often ask me. How on earth do I answer that question? I have had a childhood which no child should've had to suffer. Children need stability and security; consistency. Children need their friends; children need their house and their school and they need a place which they can call home - be it town or village. If you rob your child of this, you are an evil and wicked person.
Where I currently sit, on my sofa with my cat snuggled next to me, there are approximately ten books which I haven't read, six board games which I haven't played, a few other items of furniture and some fake plants, all of which I would consider entirely disposable. If my house burned down and I lost every single possession, it would be a mere inconvenience to process the insurance claim - there is nothing in my life which I'm emotionally attached to. Even my cat, who I adore, could be re-homed and live a very happy life. It would, I admit, be hard for me to return to cat-free existence and I would soon seek to get another cat at the earliest practicable opportunity, but while I do love my beautiful kitten, I know that her loyalties lie with whoever is feeding her; cats are not loyal and they do not truly reciprocate love, because they are simple creatures, although incredibly beautiful and loveable.
Why have I led this essay with such a bitterness-filled tirade? Well, it sets the scene for the important point I'm about to make.
If you need to achieve something very, very hard, you have to know what you can afford to lose.
To go on the journey from penniless and homeless, abandoned by friends and family - or at least given a temporary wide berth because they mistakenly and misguidedly believed they needed to protect their families from "that homeless guy" who they used to call their friend or relative - then you need to know what is on the critical path, and what is not.
We live in a capitalist society (unless you are reading this in North Korea, which I very much doubt) and as such, the cultural indoctrination has been so successful that nobody will piss on you if you're on fire, because they believe that there is some cash value for their urine, or at least expect to be paid in advance for emptying their bladder in order to extinguish the flames. Thus, while it's laudable to do acts of random kindness, most people will cut off your head and shit down your throat, if they think it'll contribute 0.000001% towards getting their kid an "A" grade in their exam.
Money is at the root of everything. Concentrate on getting money and everything else falls into place. This might sound shallow. This might sound like terrible advice. Indeed, it would be terrible advice for any person who had a brilliant childhood where they were raised by normal parents, in a normal house and went to school like a normal kid. Unfortunately, for those of us who were denied that by our wicked selfish parents, we have to buy our way through life; we have to prostitute ourselves. We have no place to call home which will welcome us with open arms - we have been forced into nomadic exile; belonging nowhere and to nobody.
People have been kind to me, but people have been disproportionately unkind to me, such that the net balance means that I have suffered far more than I have benefitted. I am immensely grateful for those few loyal, generous and kind people who have treated me well. My sanity, dignity and self-esteem is only preserved by that tiny group who have chosen not to shun, marginalise, exclude, ostracise and spurn me; to eject me from society and reject me from anywhere I might gain a sense of belonging.
A man's life is worth very little, and I use the word "man" quite deliberately, because it is men who freeze to death on the streets, only to be cremated, with no mourners. There are some women, but they attract a disproportionate amount of sympathy, given that they suffer less violence, and have far better prospects than men do. You might immediately feel that I'm wandering into the territory of a misogynistic rant, but I merely present the simple facts. "Hate" facts you might call them, if there was any malice in my words, but there is not. It's simply a bleak appraisal of a life, as a man, which sees me far more likely to be murdered, assaulted, killed at work, jailed, homeless or suffer any number of horrible outcomes, than if I had been born without a willy in-between my legs.
So, what about the priorities?
Earn money. It's a practical necessity in capitalist society, and without it you will be trampled, spat on and kicked to death. There are no other priorities. Making friends is not important. Having a place to call home is not important. Having a family is not important. Everything can wait until you've got some money. That is the priority: get some money, then everything else will fall into place.
Once you have money, you will find that everything can be bought. You can attempt to persuade yourself that everything you have was not bought, but I can reassure you from bitter experience, that nobody wants to come and visit you in the gutter, if you're penniless; nobody wants to be in a relationship with you; nobody wants to help you... nobody even wants to see you. That's right, if you're poor, people would much prefer it if you were totally invisible.
How does this relate to my own personal version of the Alcoholics Anonymous Twelve Steps abstinence-based program to achieving sobriety? Well, it's pretty simple really: step nine says get rich, and don't worry about anything else. The world is full of wealthy drunks, and nobody cares about their alcohol problems. Alcoholism is a disease of the poor. If you're not poor then you're not an alcoholic anymore... you're just somebody who enjoys a drink; you're a party animal; you're suddenly a great guy or gal who's surrounded by heaps of friends.
Of course, don't be so stupid as to lose your money, which can very easily be done when gregariously and generously buying drinks for all your friends, because of course without money you're nothing but a worthless alcoholic scumbag. That's the secret, you see: stay rich and you'll be fine; concentrate on the money and everything else falls into place.
You might think that this sounds like terrible advice, and it probably is. If I screw up and lose all my money, you will laugh at me and tell me that I am a fool, and in all probability I am more likely to fail than I am to succeed, so you are making a cowardly bet, to bet against me. If I succeed, then I don't give a shit who you are or what you used to think about me, because I can do whatever the hell I want; I can have whatever I want.
In this hell-hole of a capitalist society, prioritise one thing and one thing alone: money.
Tags: #alcohol #capitalism