This is a story about being horrible to people...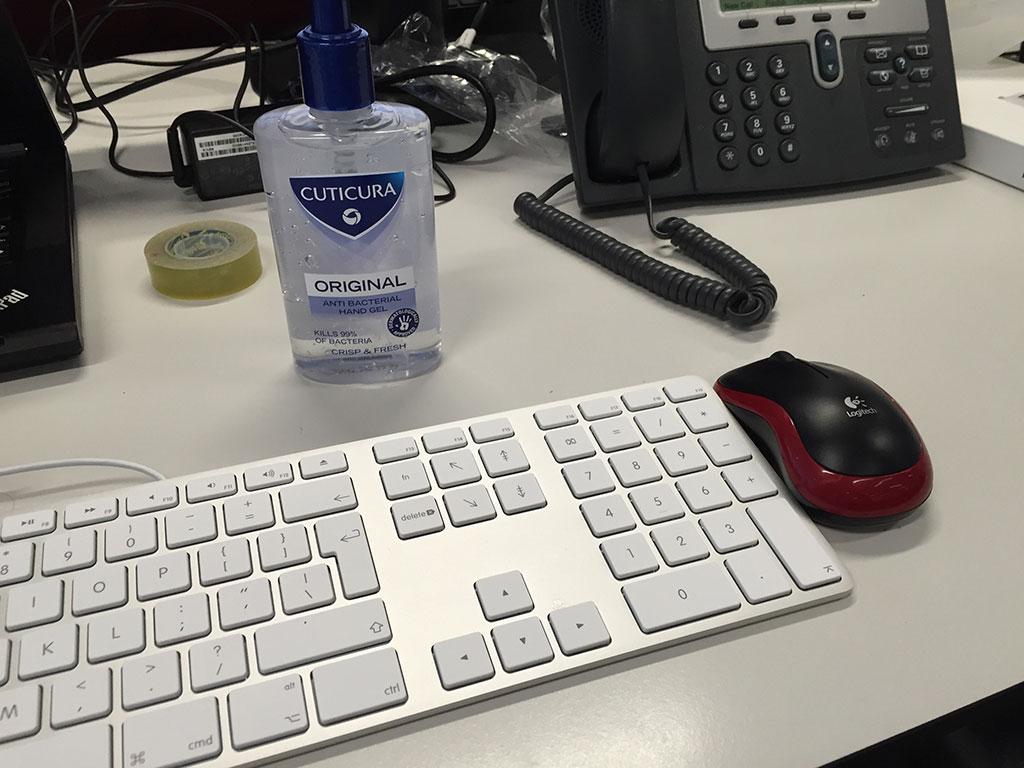 One of my bosses, from 18 years ago, has been a source of inspiration. He is - or at least he was when I knew him - one of the bluntest, rudest and most intimidating people you'd ever be likely to meet. I have never aspired to be rude, mean or to treat people badly, but I don't suffer fools gladly and I get rather impatient and intolerant of the hard-of-thinking.
It struck me that I had written quite a lot that could be misconstrued as harshly critical of my colleagues. I wanted to address that.
Firstly, I do suffer from bouts of delusions of grandeur, as a result of my bipolar disorder. I can quite often, during episodes of mania, decide that I'm a virtuoso; a genius. There's little to burst my bubble, in terms of evidence, in that I can easily point to multiple great achievements throughout my career, and I haven't yet been defeated by a technology challenge. This means I'm good but not necessarily great. I have no idea what the distinction is, but my brain tells me that I'm great when I'm in one of those moods. In fact, my brain tells me I'm the best and in the absence of another person who makes me feel inferior, it's hard to deflate my ego and get my rampaging delusions of grandeur under control. I'm sure that I'm not the smartest person in the room but without concrete evidence to the contrary, I can get carried away.
It sounds like I'm making excuses; blaming my mental illness. Well, I do try to stay humble and keep some perspective. I do try to stop my head from swelling too much; stop my ego from getting out of control.
Secondly, I'm under a lot of pressure. Work is not just a job to me - it's an opportunity to prove that I'm not a no-good waste-of-space washed-up has-been useless junkie alcoholic homeless bankrupt mentally ill enemy of society. If I can prove beyond all reasonable doubt that I can make a substantial, exceptional contribution to a major project, then I will have a massive achievement to point to as proof that I have some worth, which will help my self-esteem enormously.
Thirdly, I'm equally capable of being a "dull-eyed dim-witted brain-dead zoned-out zombie trudging along with the herd". I'm equally capable of becoming demotivated and just turning up for the paycheque. I'm equally capable of doing a half-assed job. I'm totally capable of being very unproductive. I can spend forever procrastinating; not producing anything useful. When I make disparaging remarks, I'm not criticising individuals - I'm criticising the dreadful effect that working in a big organisation has on people, in terms of robbing them of any opportunity to learn, develop and get passionately involved in a project where they feel like they can make a difference.
I do see incompetence, which annoys me, but the people who I am angry with are the highly paid consultants who claim to be experts, but are clearly a waste of money. It annoys me that I work with brilliant graduates and rubbish consultants, when the graduates are so underpaid, which is unfair. It annoys me that I have to waste my time cleaning up mess made by people who should be the best of the best. It annoys me that I have to do extra work, because of a highly paid consultant's incompetence, when the organisation and the team really would be much better off without them.
When my brain gets accelerated up to top speed, I can be incredibly productive, but I can also be incredibly mean. I start to believe that I can do everything myself and that everybody else is just an annoyance; a hinderance. That's wrong. That's a symptom of my illness. I do need my team. I do need other people. I am glad to have my colleagues... well, most of them anyway.
I can say all sorts of stupid regrettable things when I'm suffering an episode of mania. I can be really mean and harsh when I'm in full swing. I really hope that nobody's suffering too badly when they feel the sharp end of my tongue. I really hope none of my colleagues are reading this and thinking that I believe they're useless idiots, because the truth is that I think almost all my colleagues (with the exception of one or two aforementioned overpaid consultants) are brilliant people who I'm really lucky to work with.
I know that it doesn't matter how much of a brilliant engineer you are, if you can't get along with people then your skills are useless. People with amazing technology skills are plentiful, but the valuable ones are the people who place nice with others. I know I struggle at times, and I really hope I haven't done too much damage and that my colleagues can forgive me.