This is a story about fucking up your life...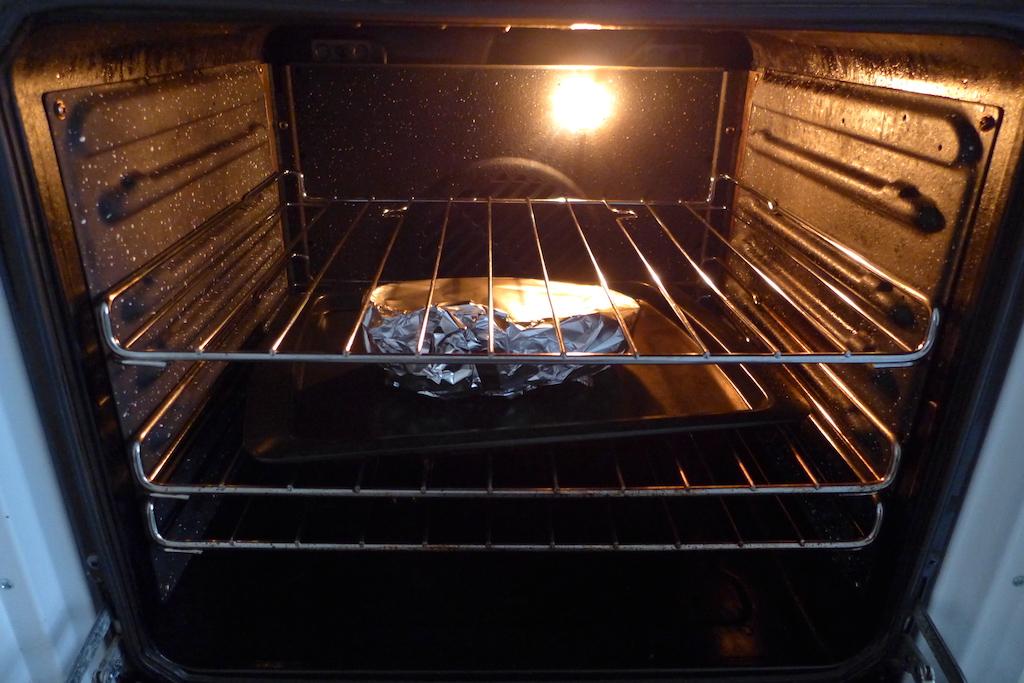 I am cooking pulled pork. The recipe called for the pork to be put in an ovenproof glass dish. By chance, I bought an ovenproof glass dish two days ago. I bought it because it was perfect for chopping lines of supercrack and not losing any of the precious powder when in a messed-up state.
Sometime before dawn on Friday I was thinking about ending my life. I had bought razor blades at the same time as I bought the ovenproof glass dish. I bought the razor blades so I could chop lines of supercrack. I did not buy the razor blades so I could sever veins and the radial arteries in my arms. I did not buy the razor blades so I could sever my carotid arteries and jugular veins in my neck. However, I was motivated to do so.
I've papered over my bedroom windows to stop perverts from peeping in. I couldn't tell how light it was outside, although I knew dawn had broken. My perception of time was completely warped, but it was so quiet that I assumed that it was earlier than 9am, because otherwise I'd have heard lots of noise of people getting ready for work and school.
I checked the time. It was 1:24pm.
I was supposed to be on a video conference at 9:45am.
Fuck.
I messaged a guy in my team and told him I was so sick that I hadn't been able to contact him until then, which was technically true. What I didn't tell him was that I'd been fucked up on supercrack and I was convinced that my life was ruined and I might as well kill myself.
I was convinced that my life was so ruined that I'd never be able to fix everything.
I was convinced that I'd messed up my job and I was going to lose it.
I was convinced that I'd messed up my accommodation and I was going to be made homeless.
I was convinced that all my hopes of becoming debt free, and eventually wealthy, were destroyed.
Strangely, I'd spent most of the 18 hours up to this point thinking about how to make the software at work more efficient, as well as designing in my head a system to improve internet security which could be adopted as a new standard. You'd have thought that these things were just useless insanity, utter nonsense and gibberish.
I took a shower.
I suddenly felt a lot better.
I opened up my laptop and I rewrote 5,000 lines of code, reducing the system to just 500 lines. I ran the tests. My code did exactly the same job as the old code, except it was 1,000% more efficient. I couldn't quite believe that I'd managed to do my job, and do my job really well, when I was supposed to be sick.
It was 5 o'clock and time to stop work for the day, although I'd only worked half the day.
Then, I started developing my idea for improving internet security. I was fairly convinced that I was going to discover that I'd completely overlooked an important loophole when I actually applied formal computer science to the problem. I was certain that sooner or later, I'd spot an obvious mistake in the messed-up thinking I'd had at 3am, while high on supercrack.
At 11pm the academic paper I'd written - which specified the system protocol and addressed any security concerns - was finished. I'd checked and double-checked it. It was watertight. I listed every assumption. I attacked it from every angle. Every niggling doubt was comprehensively addressed. I knew my theory's strengths as well as its weaknesses. It was, without being too big-headed, a brilliant piece of work.
Instead of feeling like I've had a relapse and everything is ruined, so I might as well let myself descend back into the depths of hell, I feel like I learned something. All of the anticipated reward from drug taking turned out to be a big disappointment. All of the anticipated paranoia and feeling like I'm about to die and life is shit - i.e. all of the negative feelings - were present, reminding me that drug addiction is hell, and the so-called 'high' isn't worth the side effects and comedown.
My life is shit in many ways. I'm socially isolated, financially distressed and trapped in the rat race, lest I end up destitute. I'm forced to do things I don't want to do, go places I don't want to go to; my time and my freedom are owned by somebody else. I can't do what I want. My life is miserable. However, the stuff I fucked up with my relapse, such as making a mess of my bedroom, destabilising my mental health, risking my job, neglecting relationships, exhausting myself and generally playing with fire, is something which will clearly only get worse and worse if I were to continue taking drugs. I was reminded of my first novel, where I wrote about a character who took the pursuit of drug addiction to its ultimate conclusion. I was reminded of the drug-addict fantasy which inspired my first novel: to have an unlimited supply of drugs and to escape the tyranny of wage slavery, rent, bills and bullshit McJobs. I was reminded where it leads, which I already explored at length in my first novel. I explored that course of action in fiction so that I never had to reach rock bottom myself. My novel saved my life.
So, I'm currently cooking pulled pork in my apartment. The rent and bills are paid. There's money in the bank. I still have my job.
I'm cooking pulled pork in the dish which I bought to take drugs with.
I had the opportunity to order more supercrack on Friday morning, which would have been delivered today. If I had ordered more I wouldn't be writing this. Instead, I would be fucking myself up and fucking up more of the things around me. I already fucked up my MacBook Pro for the 3rd time, but thankfully it's not too badly fucked up, and the part that's fucked up is covered by warranty anyway. I have another MacBook Pro, which I'm trying to coax back into life, but it's fucked up from the last time I didn't stop my supercrack binge before things got fucked up. The sum total I've spent on MacBooks which I've fucked up on supercrack is about £6,000. I took an ice bath with my Apple Watch then dropped my iPhone in the bath, because I was trying to deal with malignant hyperthermia as a result of supercrack overdose, which cost me another £900. The total amount I've spent on supercrack in my lifetime is about £500 and most of that got flushed down the toilet. I bought 10 grams of supercrack last year for £150, which was enough to get high every day for 1 year and 10 months, although I'd obviously die before I got chance to use it all.
My priorities are the same as any ordinary person. I want a job, a home, friends, a partner, a pet. I want to earn more than my modest monthly expenditure, excluding the £10 a month I spend on supercrack, on average. If I have surplus cash I don't spend it on supercrack. I buy supercrack because all the things I need are so far out of reach. For example: I have time off work booked for 3 weeks time, but I don't have anybody to go on holiday with, and I need to plan, book and pay for a holiday, which is difficult when I'm very deep in debt.
The so-called 'choice' to relapse into addiction is not a choice at all. The only choice is the choice to kill myself. I could kill myself quickly with poison or overdose, electrocution, hanging or ligature, blood loss, falling from a great height, suffocation, asphyxiation or self-immolation. The hope that addiction holds is of hedonistic pleasure, before heart failure or respiratory arrest. Every heroin addict has a little bit of hope that they'll 'go over' and die every time they depress the plunger of the syringe. Every coke or meth addict hopes that their heart will explode at the very moment they orgasm in the ecstatic throes of drug-fuelled sex.
Every addiction is held firmly in place, not by the power of the chemicals involved, but because there are no realistic better options. What heroin addict is going to suffer the agony of withdrawal, the misery of losing the only thing in their life which brings them any pleasure, to work a minimum-wage zero-hours contract McJob and be stripped of their dignity and cursed to spend all their hard-earned cash on a dirty, mouldy, flea and bed-bug infested shithole, 2 hours bus ride away from work, leaving them so little money that they have to go begging to a food bank just to be able to eat.
Theoretically I can earn a gross income of £151,200, which is why I'm alive and in reasonably good health. I've been through years of addiction, alcoholism, mental health problems, hospitalisations for major medical emergencies, homelessness and of no fixed abode, divorce, psych wards and being sectioned, losing hundreds of thousands of pounds, losing friends, having to give my cat to my parents for safe keeping, becoming estranged from my family, moving house many times, moving around the country, sleeping rough, detox, rehab, the shame of former work colleagues finding out my secrets and gossiping about me, reputational damage, suicide attempts, having to sell my house, having to quit as CEO of my own company, the guilt of not giving my investors a good return on their investment, the unpaid debt I owe to my guardian angel, being arrested X times and locked up X times, being cautioned by the police X times, being on bail pending investigation, being interviewed by the police, being assessed by innumberable psychiatrists and prescribed myriad psychiatric medications, and ultimately having taken heaps of dangerous drugs and medications at dangerous dosages and in dangerous combinations. How many people could go through those experiences and not lose their mind entirely, finding themselves institutionalised and permanently excluded from society?
The reason why I'm alive and functional is because theoretically I can earn a gross income of £151,200. In practice it means that if I manage to work for 5 or 6 weeks a year, I'm a hell of a lot better off than 99.999% of the people who struggle with mental health problems, substance abuse problems and debt.
"Money doesn't make you happy" is a lie. Money sure as shit helps you deal with a multitude of problems.
Just like an investment bank, when shit goes wrong I double down. If a bet goes against me, I make the exactly same bet again, but I double the stake. Just like an investment bank, I'm able to borrow as much as I want so I can beat the players who aren't able to continue to play when the stakes become too high. I use my wealth to bully life into giving me what I want, instead of allowing myself to be bullied out of the poker game by the high-rollers.
The only game in life I can't win at is drugs. It doesn't matter how rich you are, if it's you against the drugs you're always going to lose. There's no winning in addiction. Not losing is the best you can hope for with addiction. To not lose in the game of addiction is a rare success, which requires extreme wealth. Even the very wealthy - like Kurt Cobain and Amy Winehouse - found that their idea of nirvana (sic.) was not all it was cracked (sic.) up to be. Kurt Cobain said once in a private video that he wanted to get rich so he didn't have to work and could get high on smack every day. He got so rich he could have retired and gotten high for the rest of his life, so why did he kill himself? Writing a novel allowed me to live that life - in a fictional world - to find out what would've happened to me. I wrote that book so I didn't have to experience what happened to my fictional central protagonist in real life. What happened to my fictional character could very easily have been me. I know where I was headed.
Presently, I'm very frustrated that I must spend my time creating software - or fixing other people's software - but it's churlish to complain when I'm fortunate enough to have a skill which means that even a homeless junkie alcoholic with mental health problems who's known to the police, is highly sought-after by organisations, who gladly pay relatively obscene amounts of money for the work that I can do, even when utterly fucked-up by drink and drugs. While Sports Direct employees are sacked for taking toilet breaks, I've literally gone AWOL on a week-long drug binges, been taken to hospital by the police and later been welcomed back to work, despite being a gibbering wreck on a massive comedown. This is not arrogance I promise you. I don't expect to receive special treatment. I don't expect my so-called 'misbehaviour' to be excused. I don't feel entitled to be able to treat my good fortune with such apparent contempt.
The day I start taking things for granted will be the day my world falls apart and my good fortune disappears. People's compassion, forgiveness and the benefit of the doubt will no longer be given to me if I expect to get away with taking the piss. If I anticipate escaping the consequences of my actions forever, then they'll lock me up and throw away the key.
I'm very angry and bitter about my ruined childhood, the abuse perpetrated against me by my ex-wife and being taken advantage of by a handful of greedy and immoral people, all of whol completely lack a conscience. However, I am able to remind myself that there's no value in analysing the chain of responsibility, tracing it back to those who are ultimately to blame: the horrible people of bad character who feel no guilt for the misery and suffering they cause, who feel no obligation to pay compensation for the damage they've done; feel no remorse for the pain of their victims. Even with the full force of the law behind me, those slippery vermin will always weasel out of paying the fair price for their antisocial, criminal, abusive, negligent, selfish and downright cuntish behaviour. My personal life strategy is to be so good at what I do and work so hard, that those scummy rats are left scurrying around in the slurry-filled sewers, enviously fuming about my privileged and fortunate life. When at long last they're on their deathbed, their guilty conscience will torment them and they'll be filled with regret for the misery and suffering they caused. Their dying days will be filled with fear and distress, which they deserve every single second of. Cunts.
My life is not fucked up. I did take a chance and nearly fucked up my life. I was lucky that I haven't suffered any worst-case consequences. I can't take my good fortune for granted. I am feeling grateful that things haven't ended as badly as they could have done and I am reminding myself that I was lucky not smart. I am reminding myself that there are substantial negative consequences, which far outweigh the euphoria I was seeking. Ironically, of course, I didn't even get any euphoria I was looking for. I just got paranoia, sleep deprivation, damage to my work reputation, destabilised mental health, a broken laptop and a messed up bedroom... all of which I predicted in advance.
I do have an oven-proof dish though. The pulled pork was delicious.