This is a story about sabotage...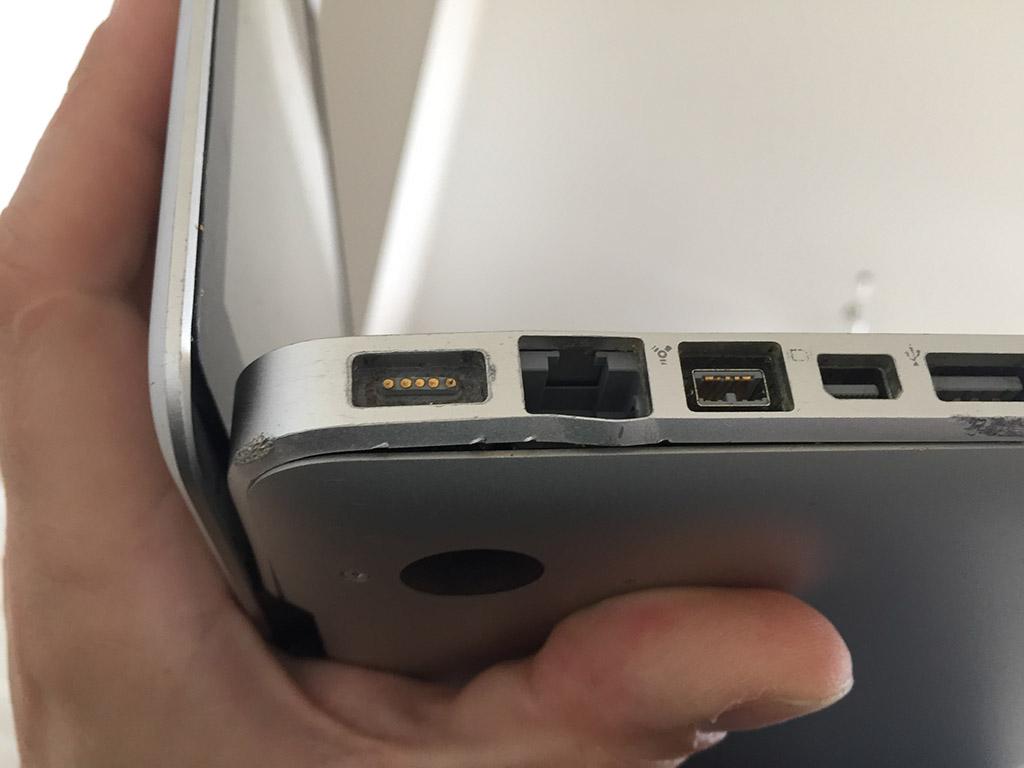 This is my laptop I have with me while visiting my friend. It's had that damage since 2010. My nice new laptop is away being repaired.
My Apple watch screen is half-covered with a big black blob. It's pretty much useless now, so I don't even wear it anymore.
I bought a Macbook Air, which got damaged, and I'd spent so much getting it repaired that when it got damaged again, I just sold it for spares and bought my new laptop - the one that's currently being repaired.
What is it about me and damaging expensive technology?
Well, it's not just hardware. I pretty much threw away an entire tech startup company. My friend and co-founder managed to repair it and keep it profitable, but I had pretty much managed to destroy that company.
It's strange. I'm away on a short weekend vacation with my old friend who, 7 years ago, I used to share a house with. We were both doing tech startup companies. We were meeting the same mentors, angel investors and venture capitalists. We were being interviewed by the same journalists. We were with each other 24x7 for a pretty damn intense and important period of our entrepreneurial tech careers.
I don't feel embarassed that I screwed up my startup. I'm pleased that my friend's succeeded.
What I feel embarrassed about is that one of my arms has scars running along its length, and a big scar that I would usually cover up with my Apple Watch. What I feel embarrassed about is that I'm using my old laptop from all those years ago, and the reason is pretty much the same as why I have all those scars and my Apple Watch is irreparably damaged. I'm a damaged person, and I've damaged so much stuff during the on/off period I've been sick, which has been most of the last 7 years.
It's geek status symbol stuff, to have the latest Macbook Pro, Apple Watch and iPhone X, and I'm the guy who threw away his valuable tech startup, so I guess it'd be foolish for me to pretend like I'm something I'm not - to waste valuable cash on status symbols which I can't really afford.
The tough thing though is, I had/have those latest gadgets, but I trashed them in one way or another, and it's the story of how they got trashed that's the difficult thing. I want to be the happy, healthy, energy-filled and motivated guy who I was 7 years ago, but I'm not. I'm this broken damaged guy, with his broken damaged old stuff.
I guess I should just be grateful I'm alive.