This is a story about stamina...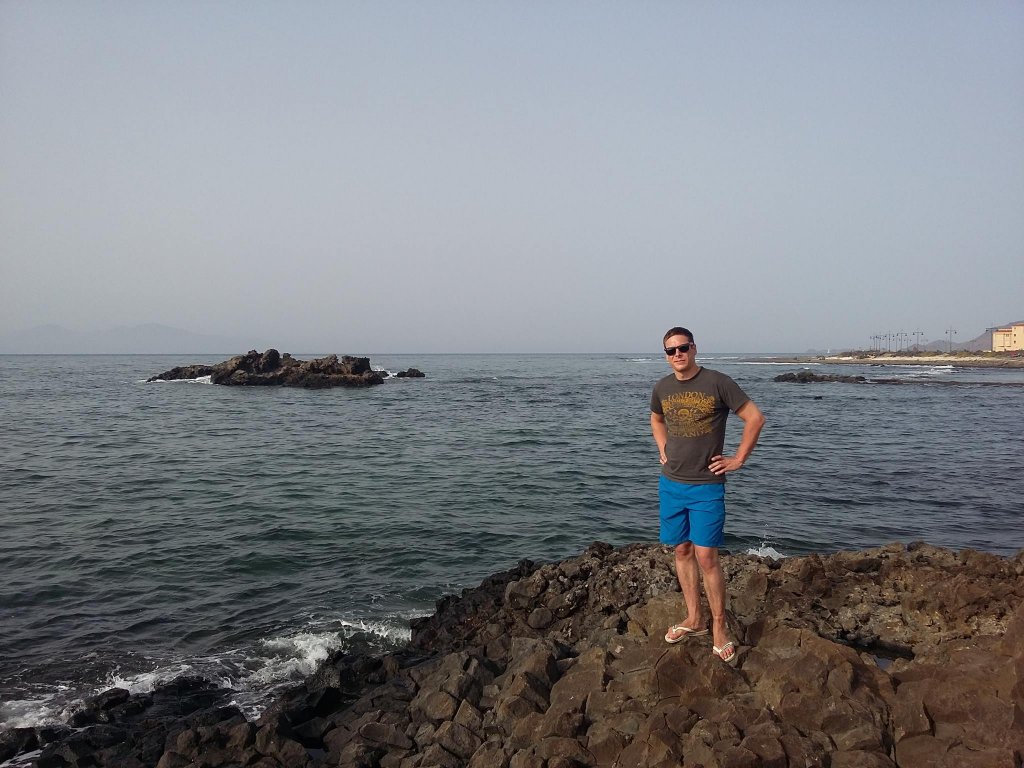 It's been over 13 months since I had a holiday. My holiday plans for last year got really screwed up. I need to have a couple of winter holidays, for mental health reasons - Seasonal Affective Disorder (SAD) exacerbates my bipolar, and can make me suicidally depressed, as was proven last Christmas. I ended up spending Christmas and New Year in a hospital bed, instead of on a beach, because that's what happens.
Of course I can technically keep working for years, without a holiday. The problem is, I get tired and irritable, which damages my relationship with my colleagues. Nobody wants to work with somebody who's tired and irritable.
The past 13+ months haven't just been a continuous slog at work, without a holiday. The past 13+ months have included an enormous amount of work on a very high-profile project of national importance. There's a lot of pressure. Sure, I thrive on pressure, but not everybody's going to be a fan of my style, when I'm tired and stressed, which is to not suffer any fools gladly; I can be extremely impatient and intolerant of fuckwits.
Of course, if I get the chance to keep working on the project I've been involved with for a long time, then I'm going to have to look after myself. I'm going to have to take some holidays. My health - mental and physical - demands that I take some holidays.
In a lot of ways, it's great for colleagues to have the consistency of me being around, all the time. In other ways, it's bad for me to be around all the time. Absence makes the heart grow fonder, and familiarity breeds contempt etc.
One of the bosses who I admired the most, even if I didn't particularly like him, was notoriously short-tempered and impatient. He was extremely quick-witted and blazingly quick at everything he did. I always swore I would never ape his demeanour, because it wasn't very pleasant for colleagues, but when I came to building and running my first startup, I admit that I had a very sharp tongue; I reduced my co-founder to tears.
The boss who I attempt to copy, is a guy who was a 'shit umbrella' for the team: he fended off all the pressure, and kept the workload and general demands at a reasonable level, so that the engineering team could work without unhelpful and annoying people hanging around saying "is it done yet?" constantly. He used to give estimates which were extremely conservative - being over-optimistic, over-promising, will always lead to stress, pressure, being rushed, and ultimately a poor quality, late and disappointing outcome. My ex-boss created a great environment to work in, and I'll never forget that.
As discussed at length, I'm desperate to achieve financial security, and as such there's a great temptation to never take any holiday, when I suffer a double-whammy financial blow when I take a holiday: the loss of earnings AND the cost of the holiday. Of course, it's a false economy if I end up getting sick or losing my job, because I've overworked myself, but I've always taken things to the extreme.
I have no idea how or when I'm going to take a holiday, especially in the context of a second-wave of Coronavirus and the subsequent second lockdown. Already, the UK has more new cases than the UK's own threshold for quarantining visitors from another country. I feel pretty certain that I would end up spending my entire holiday in the hotel room, under quarantine. Another consideration is that I'm now single, and as such, would be holidaying alone, which I would hate.
I do need to take a holiday, and I will always find a way to achieve something if I set my mind to it, but there are many reasons not to take a holiday - money, coronavirus - and the prospect of being abroad, alone, is not enthusing me to the idea.