This is a story about vacation...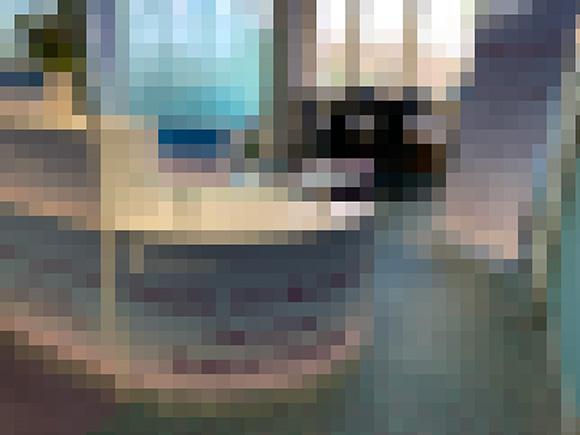 It's been pretty much four whole months since I saw my colleagues face-to-face in the office. As the lockdown wore on, my hair got longer and longer. Working from home, I've tended to wear scruffy clothes instead of wearing a smart shirt. These things make a big difference.
Business attire is important. There are plenty of useless idiots in the working world, commanding high salaries simply because they wear a nice suit. Wearing the right clothes is an effective way of getting people to respect you and to value you, and your opinion. Without the visual cues of the business attire, people can only judge you based on what you say and what you do, which they are hopelessly under-qualified to do.
Being face-to-face is important. So much of nonverbal communication - such as reading a room, or looking for body language - is useful to know if you're rubbing somebody up the wrong way, and therefore to know whether to back off; to let something drop.
In the office, a vast amount of the working day can be eaten up by simply moving around the building - looking for meeting rooms, walking to the toilet, walking to get a sandwich, walking to get a drink - plus there's a lot of opportunity for ad-hoc chats with colleagues. At home, I'm alone with my thoughts for most of the day. I'm incredibly bored. When we have a meeting I'm desperate to talk to somebody; so isolated and lonely.
At the office, if I'm acting a bit strangely, somebody can have a quiet word in my ear. "Is everything OK?" they can ask, kindly. At home, nobody really checks in on me; there's no human connection.
I'm so bored.
I get through all my work so quickly, because there isn't enough to do, and I'm alone with no distractions.
The autumn, winter and spring are going to be incredibly hectic, stressful and high-pressure, so I'm keen that the workload should be managed effectively; expectations have to be set appropriately. I find myself being very forceful, trying to protect myself and my colleagues from being overwhelmed; overstretched. I push back hard on the insidious scope creep; the relentless push to overpromise and underdeliver; an army of soft-skilled fuckwits saying yes to everything because they're yes-men; people-pleasers who don't actually have to do the work themselves - it won't be them who have to work late into the night and over weekends in order to deliver the undeliverable. Nobody thanks you when your project is late, you don't deliver everything you said you would, and the quality is atrocious.
I should stop caring.
Not my circus, not my monkeys.
I should just take the money and keep my big mouth shut.
It doesn't make sense to rock the boat. I should be diplomatic. I should smile and take the money, and ignore the problems; ignore the disaster that's brewing. I know it'd be better for my bank balance to just keep my mouth shut.
It's difficult. My mental health is not compatible with office jobs working for huge organisations, but it's easy money. It's a LOT of easy money. Hard to turn down that kind of money, even if it's toxic to my mental health.
I haven't taken any time off since the start of the year. I have been working as hard as I possibly can. I just want this atrocious period - of financial insecurity - to be over.
When you're going through hell, keep going... and go as fast as you can!
I opt for ripping off the sticky plaster as quickly as possible; a short sharp shock.
Except this isn't short and sharp... it's prolonged.
Interminable.
I'm not sure what I'd do with time off anyway. UK citizens are not exactly welcome in a lot of places, given that our nation is riddled with deadly disease. I hate travelling alone.
I do need some time off though, before I have a breakdown; before I get too sick to work. It's strange, my mental health is very bad, but I'm still very productive. I assume that I'm very difficult to work with at the moment though, but I don't really know, because I don't get any feedback; I don't have normal interactions with anybody. I'm completely isolated and losing my mind.