This is a story about having a miniature nervous breakdown...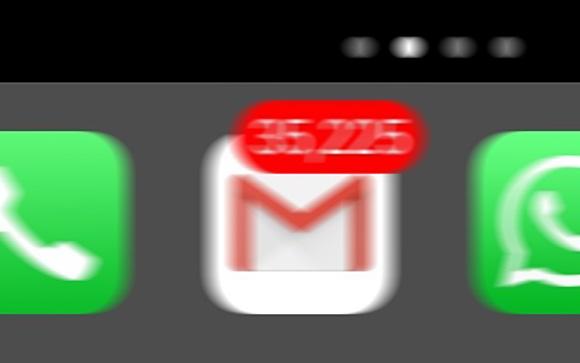 I know it's offensive to say "I'm a bit OCD" just like you can't be "a bit in a wheelchair". However, I'm a bit of an authority on life implosions. It's not hyperbole to describe myself as on the brink of a breakdown and/or a suicide attempt. If anybody could know just how close I am to breaking point, I would be me, given that I've lived far too much of my life on the limit; I've had far too many breakdowns and brushes with death.
What do I mean by a breakdown?
There's the fairly tame stuff, like not going to work, not answering the phone, not answering the door, not opening the curtains, not getting out of bed, not washing, not eating, not socialising, not paying the bills, not opening the mail, not doing any kind of activities, sleeping all the time, unpredictable random bouts of uncontrollable crying, suicidal thoughts and plans... that kind of stuff. That's your common-or-garden depression tame breakdown stuff, which destroys your job, your finances and your relationships with friends and family.
I can pretty much manage to stay functional and not lose my job, even when I'm spending 40 hours a week at my desk plotting to kill myself. I can quite literally spend a whole day in the office thinking about what poison I'm going to buy, where I'm going to get it from, how I'm going to use it, which tall buildings I can access the balconies of, what pavement or other area there is beneath the balcony, how I would gain access, how I would get there... all the little details.
Nowadays, I plod along like it's ordinary to have those thoughts and feelings. That sort of stuff is just ordinary background noise to me.
There's other tame stuff like spending vast sums of money on expensive consumer electronics and plane tickets. Casual sex, alcohol and drug abuse; extreme sports, bad driving and other excessive risk taking. All of that stuff is part of my day-to-day existence.
I'm able to quell both my impulse to stay in bed and my impulse to run away, to such a great extent that I've given an excellent false impression of a highly functional adult human being, for 10 or more consecutive months. A large number of people have been fooled.
I've dragged myself to work after drinking 3 bottles of wine. I've dragged myself to work after a multiple-day drug binge without any sleep. I've kept the receipts for thousands of pounds worth of consumer electronics and mostly resisted the urge to walk out of the office and jet off to an exotic location with a fat wad of £50 notes in my pocket, yelling "SEE YOU IN HELL" and flicking V-signs at my colleagues as I exit.
It's the last part that's been my biggest success.
My brain mostly tells me I'm brilliant and other people are slow and dimwitted. I work with very smart people, and the less I say about my colleagues the better. Let's just focus on the me part, because it's a confusing issue. My thinking goes a little bit like this...
"I was a drug addict sleeping rough in a bush in a park, nearly bankrupt, and now I'm putting together this massive software system for a gigantic organisation, even though I'm as mad as a box of frogs, and yet everybody seems to respect my opinion, trust me and follow my leadership; they pay me an obscene amount of money"
So then I start thinking...
"Who else in my organisation is a nearly-bankrupt severely mentally ill person who was sleeping rough in a bush in a park and physically addicted to multiple dangerous drugs?"
When I arrive at the conclusion that my colleagues have not faced the same adversity, it fuels delusions of grandeur. Why would it not? It seems only logical that the reason I'm not destitute or dead and instead I'm earning big bucks and doing important work, must be because I'm special and different. I write this paragraph dripping with sarcasm, the reader should note.
On the matter of the success part: turns out that it's a good idea to keep your mouth shut most of the time, if you want to get along well with the literally hundreds of thousands of employees who work with you in some of the world's biggest organisations. It turns out that it's an even better idea to keep your mouth shut and not say what you think, if you're plagued with delusions of grandeur, brought on by the sheer ridiculousness of seemingly being able to drag yourself out of the gutter and reach the stars at the drop of a hat.
It's quite mind-fracturing to believe at the same time that you're worthless and that the world would be better off without you, while also believing the hard evidence that no matter how hard you try to destroy your life, you still remain eminently employable and in-demand; no matter how many times you walk out the office shouting "GO TO HELL FUCKTARDS" somebody somewhere still will offer you a great big suitcase filled with £50 notes to sit at a desk and think about killing yourself.
It should be noted that I like my colleagues and I think they're very smart people.
It should be noted that there hasn't been a "GO TO HELL..." moment for quite a while.
Like, there probably hasn't ever been a "GO TO HELL..." moment.
Not ever.
I get very worked up about the systems, the organisations, the politics, the structural problems, the inherent unfairness and absurdity of it all. I get very worked up about perfection, utopia and engineering elegance. I get very worked up about management incompetency. I get very worked up about the speed with which things get done, which feels painfully slow.
These opposing forces within me - the depression and the mania - seem to express themselves quite suddenly as an exhaustion which confines me to bed for many weeks, jetting off around the world or getting very angry with one particular situation. The anger one is probably the most destructive; the other two are recoverably destructive.
I'm particularly fearful of waking up one day and being unable to go to work, which is strange because that would probably be the least damaging of all outcomes. Yes, it doesn't look great to disappear and not answer your phone for weeks, but understood within the context of a major episode of depression, most people's reaction is sympathetic.
Past experience has taught me that becoming arrogant, cocky and full of myself leads to saying and doing stupid things in the office, which is far more damaging than being off work sick. As hypomania boils over into all-out mania, I know that I can be prone to say the wrong thing to the wrong person at the wrong time; patience and tolerance wear thin.
Somehow, I manage to navigate a path through both extremes, so long as I'm not too depressed or too manic. I build up some goodwill which carries me through difficult periods. I prove my worth and make myself useful, such that I get second and third chances.
Knowing myself very well, I feel like I've been skating on thin ice for far too long. I feel like I'm well overdue a meltdown; a major catastrophe.
I don't have any spare energy left to maintain my mask of sanity; I can no longer keep up my "game face".
The mask is slipping.
My main preoccupation should be remaining civil.
So long as I can remain civil, I'll probably be forgiven for having a breakdown.
I'm too outspoken, as usual. People are getting to know me. I'm super exposed.
Some poor bastard usually feels the sharp end of my tongue and I desperately attempt to apologise and take back the things I said in the heat of the moment. My regret and remorse are heartfelt, but it's usually too late. Gotta keep things civil, no matter how much pressure and stress I feel I'm under.
Perhaps worst of all are the lies and the boasts, which come at the very end of a long period of fake it until you make it when I actually no longer need to fake it anymore. Lolz. Irony.
The fear of being exposed as an imposter - having my secrets revealed - has followed me around for an incredibly long time, but now I'm almost-but-not-quite back on my feet. This is the very worst period.
I need to consolidate my gains.
But.
I'm so close to having a breakdown.
Tags: #depression #bipolar #mania #hypomania #career #debt #homeless #addiction