This is a story about edutainment...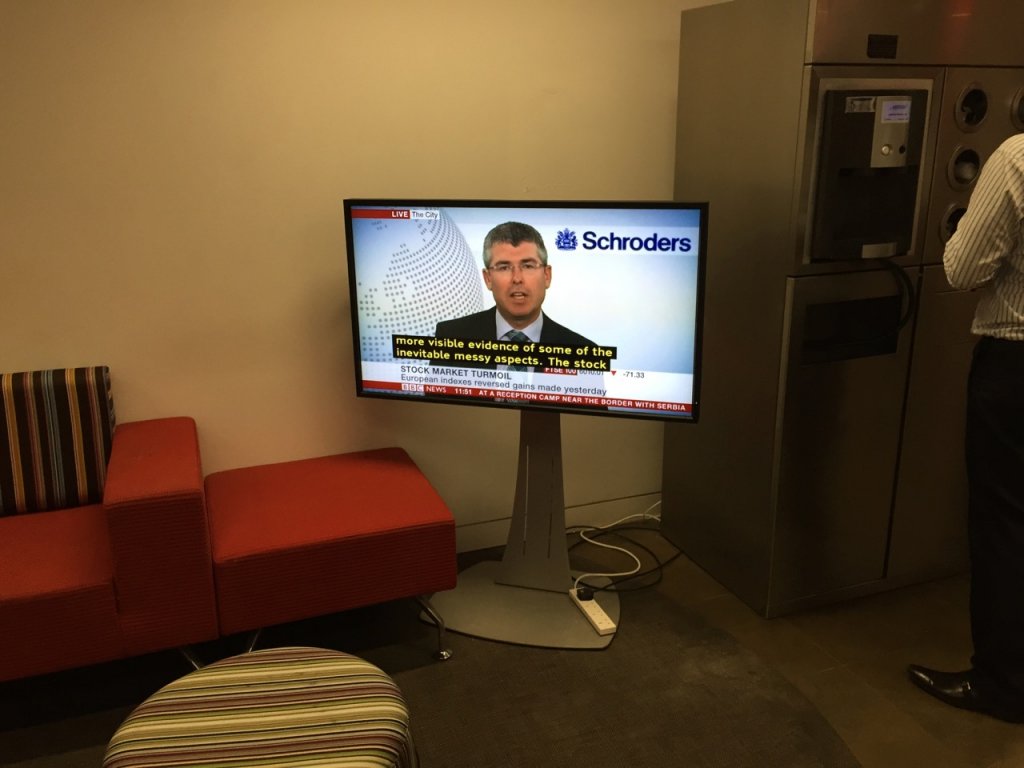 I set myself the objective of writing 1 million words in 3 years on this website. To date, I've written over 950,000 words. Of course, some of it is complete garbage. I've written during periods of extreme sleep deprivation, paranoia, stimulant psychosis, mania, hypomania. I've written from psych wards. I've written while losing my home, losing jobs, losing my mind. I've kept writing through it all, and my task is nearly done.
I wrote a whole novel that I'm quite proud of, and 42,000 words of another novel which I'm not so proud of, but I learned a lot. My first novel came relatively easily; I wrote about what I know. The first year that I was blogging seemed to go relatively easily, but the second and third years have been... eventful.
I've lost friends because of my blog, but I've also gained new friends all over the world. My words have been used against me by ex-employers and ex-girlfriends, but more fool them: I think it's the most cowardly and pathetic thing in the world to hit somebody when they're vulnerable; kick a man when he's down.
I've made myself incredibly vulnerable. My whole psyche is on display to the entire world; public property. In the last week alone I've had readers in over 50 countries, speaking nearly 40 different languages as their mother tongue.
I'm not so arrogant, deluded and hubristic to believe that I have any influence, of course, but nobody can deny that I exist... out there in cyberspace. Very few people have gathered their thoughts so exhaustively and presented them at such length.
The internet is littered with abandoned blogs. Twitter is awash with billions - if not trillions - of throwaway garbage 140-character tweets. Even now with 280 characters, what can people really say that's profound or interesting, with such a constraint? Creativity does not love constraints: when was the last time you read a book which could be tweeted? The various competing messaging platforms - SMS, iMessage, Facebook Messenger, WhatsApp, Twitter DM, Instagram DM - all store huge archives of chat between their users, but it's all throwaway garbage; transient tosh.
Of course what I'm writing is not profound or perhaps even interesting. Of course what I'm doing is not original; it's not a novel idea. Of course I'm not special or different in any way. Of course I'll never achieve anything except my arbitrary target of writing 1 million words in 3 years. What was the point?
I could sit around and be a consumer. I could sit around and consume content. I could read other people's books and blogs and never write another thing. I could watch films and TV and never create a single thing in my whole life. I don't have to write. There are plenty of people who write already. Why does the world need another writer? What have I got to say which is going to add anything of value to the literature?
Writing and creating art became an urgent need which could not be ignored any longer. Writing is a healthier addiction than slouching on the couch, having soap operas and celebrity reality TV shows projected into my living room for all my waking hours. Writing has become a habit, and I've become habituated into the ritual of writing down my stream of consciousness and making it public. Writing my innermost thoughts and feelings publicly has become part of me, because I always existed but I didn't have anywhere to exist... I was trapped in my own mind and I needed to escape that prison and go live in a place that was less isolated. I live in cyberspace. I live through my writing and those who it connects with. Anybody can connect. I'm publicly accessible. I'm common property.
I've interrupted a weekend spent binging on Netflix and Amazon streaming videos. I've deliberately paused the endless stream of nonstop entertainment to write. Why would I do that? Why would I deny myself the pleasure of sitting and doing nothing - being entertained - and spend my precious time writing this? Most people find writing to be a real chore. Most people would struggle to write a thousand words, let alone 950,000. Even your average university-educated person will consider their 10,000 word undergraduate dissertation, 40,000 word masters dissertation or 100,000 word thesis to be a lifetime achievement. If you want to level the accusation at me that it's easy to write complete crap, I remind you that in amongst the 950,000 words I've written are the best part of 2 completed novels, which had to have coherent plots and credible characters, and be written well enough to deserve to be read... although I admit, my unfinished second novel is pretty crappy.
It's hard to create something. It's easy to pick things apart. It's easy to be a consumer. It's hard to finish a project. It's a lot harder than you think to write a whole novel. It's ridiculously hard to commit to a 3-year 1-million-word writing project and see it through to the end.
There's something kinda tragic about broadcasting when nobody's listening. Why do people keep public video diaries when they've got no audience? Why do people keep blogging when nobody reads or comments on their blog? Why do people keep tweeting when they've got no followers?
The answer to the riddle of why people speak to an empty room is something that you might never know, because you're not prepared to publicly ridicule yourself to find out. You think you already know the answer: that it's stupid and pointless. However, how does anybody learn how to be a good writer in the first place? How does anybody get followers and readers? How does anybody go from nothing to something; somebody?
Nothing happens if you just sit around watching TV. You're not going to win the lottery if you don't even play the game. All that's gonna happen is that you'll get fat and old and wonder what you did with your life, if you don't ever create anything. That's fine; that's what most people do: they just get fat, old and then they die, and nobody knows a damn thing about them except for their nearest and dearest. They take their secrets to the grave.
This might be seen as a vanity project; egotistical, but you've got to remember that at the funeral of people who've committed suicide, everyone always says "if only we knew" and "what could we have done differently?" and they're ultimately left with more questions than answers. The only antidote to that I can see is to begin to change the way we live: instead of lives of quiet desperation, we can now express ourselves fully. We have all these amazing communication tools which we can use to connect with one another. There should be no monopoly on who's allowed to communicate; broadcast; publish.
Yes, there's a snobbery around self-publishing, but it's the quickest and easiest way to get yourself out there; to be heard.
I've been racing against time to make myself heard; to get all of this down on the page so it can be read by anybody who's interested. It's been a race against time to communicate enough of myself, that I feel like I'm not going to be one of those suicides where people are left wondering about anything: it's all written down.
I'm not saying I'm actively suicidal at the moment, but I know how quickly my circumstances can change; how rapidly my mood can blacken.
It feels like a good use of my time to write every day, even if nobody is reading.
It feels good to write, when I would otherwise just be binging on TV shows during my leisure time.
It feels good to create, not just consume.