This is a story about being in a hurry...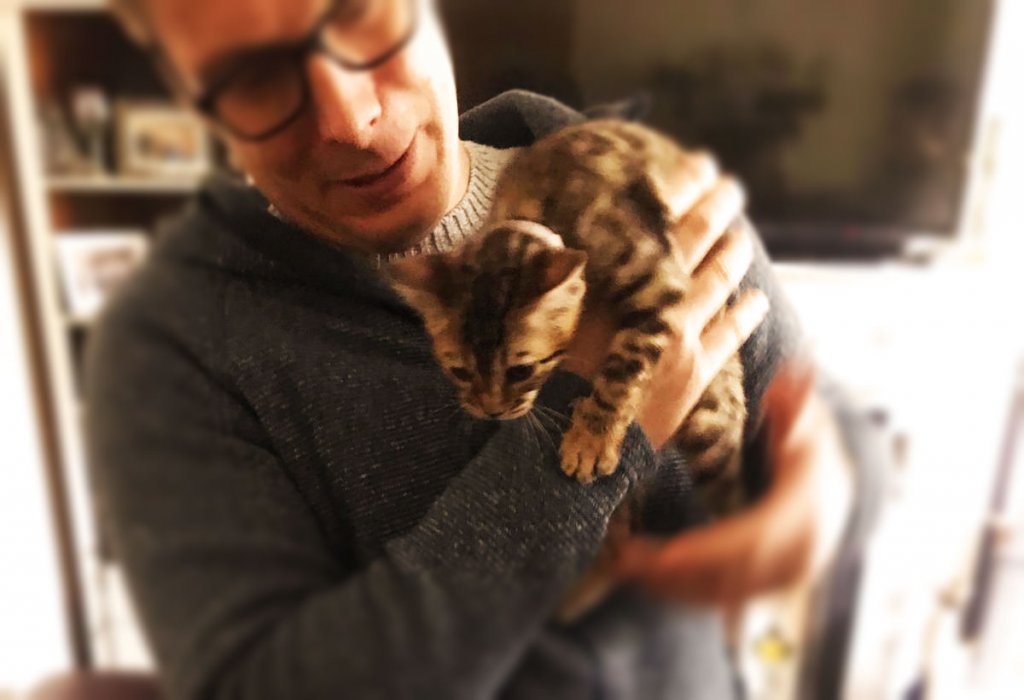 Wanting a girlfriend, a kitten and a house could hardly be said to be whimsical decisions that have I suddenly made with little thought put into them. I've wanted a girlfriend, a cat and a house for my whole adult life, and probably a lot of my adolescence too. My wants and needs are pretty basic; fundamental.
The amount of elapsed time it's taken me to get a house, furnish it, start dating, meet some prospective love interests and find a kitten, has not taken me very long at all... by most normal people's standards. According to my perceptions, time has been almost at a standstill: like watching a 3 hour long movie in ultra slow-motion, or perhaps having each of the 24 frames per second shown by a slide projector, one every minute. The last three months of my life have lasted 72 months, according to my warped perception of time.
I by no means want to make a hurried decision about important things such as embarking upon a serious relationship, but equally I am not a person who wishes to spend a vast amount of time, effort and money, eternally dating and never thinking about making a more earnest commitment.
My life feels quite incomplete without a feline friend. I find it improves my life immeasurably to have a furry face to greet me when I come home, and I never seem to get bored of playing with cats, and stroking them when they're in the mood for human company - the sensation of a cat's fur is instantly calming, soothing and stress relieving.
UK house prices are insanely overvalued, so I must temporarily console myself with a house owned by a bank - with a mortgage - or beholden to some other form of landlord who gets rich at my expense. However, at least I have some say over how I furnish and decorate my home, and I have the right to reasonably refuse entrance to anybody I want and feel safe behind my front door.
I might seem like a very impatient person, but you have to understand that I thought I had my life sorted at a surprisingly young age, but there were bumps in the road and I'm finding myself starting over - clean slate - in a new city and without much to show for all the struggle and effort I put in up until now. That's why I'm so impatient: I very much know what I want and I know how to get it, because I already got what I wanted once already.
I have to wait a while to pick up my kitten because bengal breeders are pretty strict about when people are allowed to have them. The waiting is agonising. I have loads of photos and I get to go back for visits, but I hate waiting. I want to start bonding with my kitten right away.
I have my future life pictured very clearly and I can easily see the steps of how to get where I want to be. I never thought "I wish I didn't get a kitten" or "I wish I didn't buy a house" previously. I'm usually pretty good at knowing what's going to make me feel like a happy, fulfilled, contented person. I'm usually pretty good at knowing what's missing from my life.
It takes time to get everything we want and need, and the waiting is horrible, but I suppose I'll get there in the end.
Tags: #kitten #moving #relationships #house #frankie #homeless