This is a story about prostitution...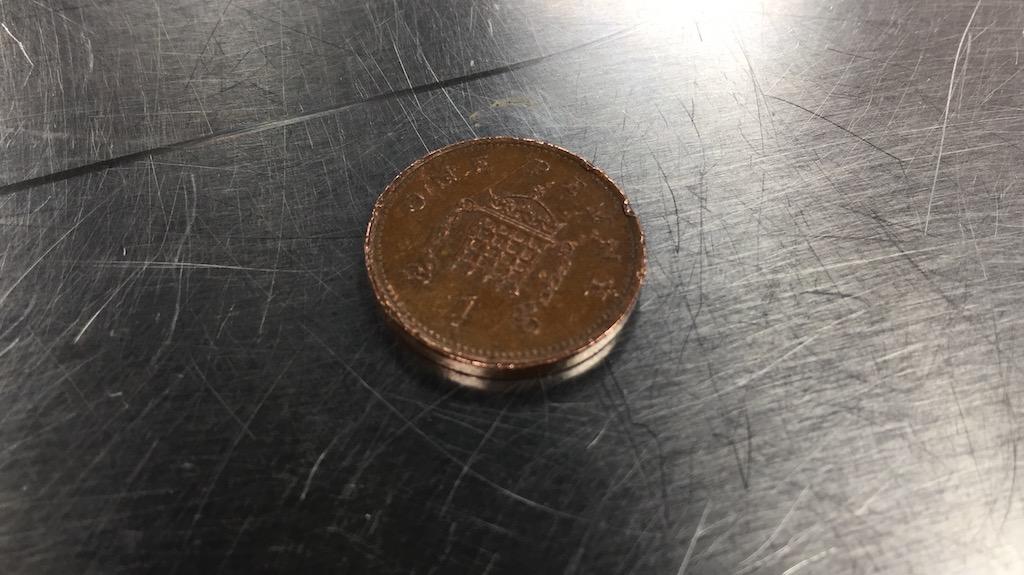 It is fashionable to describe a female prostitute as a victim, which is a claim we should examine more closely. Certainly, few of us would choose sex work instead of a so-called dream job but what would that dream job need to look like, in order to fit the bill?
The bill.
How is a person supposed to pay for a crack, meth and/or heroin addiction on ordinary wages? How is a person with the chaotic lifestyle of a drug addict supposed to be organised enough to travel to work, arrive on time, and be presentable enough for a regular job?
Turn tricks. Score. Get high. Repeat.
If we examine the behaviour of an average low-income law-abiding productive member of society, we can see the same pattern of behaviour: Work a job which is thoroughly unpleasant, get paid at the end of the week, immediately spend the money on a binge drinking session, and then start all over again.
If we examine the behaviour of a high-income professional in a so-called 'good' job, we can see the same pattern of behaviour: An entire career which feels like a dead-end bullshit job, getting paid at the end of the month and immediately spending all the money on status symbols - the house, the car - in a never-ending cycle of performance reviews, pathetic promotions, job interviews and pitiful pay-rises.
"Do something you love and you'll never work a day in your life" is more applicable to heroin addiction than it is to the pursuit of a dream job that doesn't actually exist.
What did those saintly Oxfam charity workers - who were presumably working in their dream job - infamously end up spending the charity's money on? Prostitutes.
Did we conveniently forget that sex work is well paid with flexible hours? Did we conveniently forget that somebody without academic qualifications can do sex work without having to attend a job interview? Did we conveniently forget that those who have criminal records or other black marks against their name, such that they would find themselves excluded from conventional employment, are able to earn money doing sex work?
Also, do we wish to disbelieve all the very many sex workers who tell us that they choose sex work of their own free will?
Women choose to be prostitutes for very many reasons, but some of the reasons we choose to ignore include the gratification, the reward of the job. Just as a chef likes to delight diners with gastronomic creations, and takes great pride in their work, can the same not be said of prostitutes: That they like to give pleasure? Should we simply forget the fact that sex is a biological imperative, which carries pleasurable rewards: It feels nice to fuck. We get a dopamine hit from having sex, just like eating, drinking, smoking, drinking tea & coffee and all the other vices.
Of course, it's true that if sex is your job, sometimes sex isn't sex... it's just work. We are all very familiar with those times that work isn't pleasurable. In fact, work is often unbearable.
"Oh but prostitution is so unbearable" I hear you cry. It's so relatable, the idea of an ugly fat, sweaty, smelly man, with bad breath, doing something so intimate with us - "to us" - that we struggle to imagine anything worse, short of painful torture. And yet we must confront this truth: You get a lot of buck for your bang.
If we examine every way of making money, we find an relationship between how much we get paid and how much exploitation is involved. The more unethical and exploitative something is, the more lucrative it is.
A company boss might earn a thousand times more than his employees, but this is because he or she is prepared to inflict misery and suffering upon everyone who toils on his or her behalf. A software engineer developing artificial intelligence might earn a very high salary, but this is because he or she is prepared to ignore the potential negative consequences to society. A university professor might enjoy a very intellectually stimulating life, but this is because he or she is prepared to turn a blind eye to the exploitation of the developing world, and its economic enslavement, to support a life of such incredible privilege.
We must distinguish between the slaves, the exploiters, and those who sit somewhere in-between.
We must acknowledge that, in the majority of cases where a man pays a woman for sex, she exploits the fact that he wants more sex than he can get for free, while he exploits the fact that she wants money to pay for drugs, sold by disadvantaged drug dealers who exploit the only money-earning route available to them. The drugs come from countries that are desperately impoverished, deliberately so that the labour and natural resources of those countries can be exploited by the men, who exploit the man, who exploits the man, who exploits the man, who exploits the man who's eventually managed to save up enough of his money to pay a woman for sex.
Do you really know what the company you work for is up to? Do you really know where the money in your paycheque came from?
If you follow the money, you'll see that most of the so-called economy is a massive money-laundering scheme, involving banks, accountancy firms, law firms and numerous shill enterprises, funded with dirty money, which originated in weapons, war, slavery and waste of natural resources. If you're not a slave - working for nothing - then you're probably an exploiter, so who are you to say who is doing the most exploitation?
Those who have the luxury of time to sit around pointing the finger and wringing their hands about 'victims' they know nothing about, are probably the ones who are the biggest beneficiaries of human exploitation, for how else did they achieve their opportunity for such idle talk?
Wouldn't we all dearly love to idly pontificate in some revered institution, and get paid for our trouble? Wouldn't we all choose to think, write, talk and create art, instead our daily toil, if we were given the choice?
I respect the prostitute. I respect anybody who has figured out how to get money and get what they want, by exploiting the minimum number of people. Give me your money, here is your sex. It's a simple transaction of two-way exploitation: No victim, both are slaves.
We're all junkies and prostitutes, in one way or another.
Tags: #sex