This is a story about preferential treatment...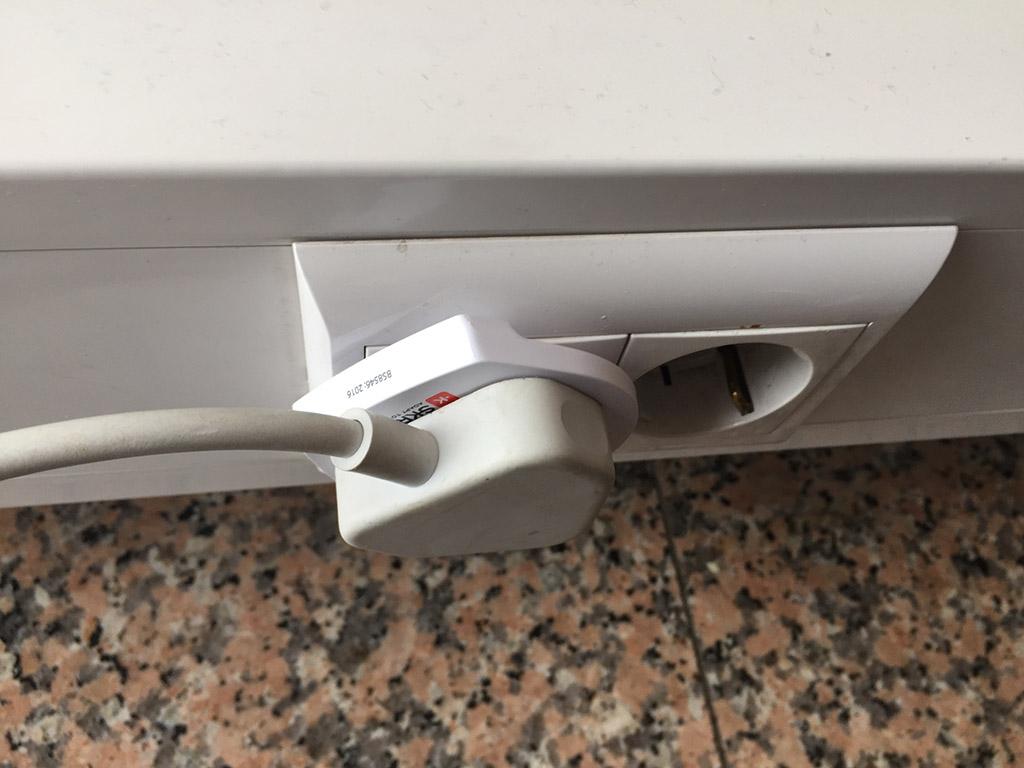 If you Google Translate "Very Important Person" (VIP) into Portuguese, you get "Pessoa Muito Importante" (PMI). It seems like the Portuguese prefer the acronym CIP, but I can't find a definition of what that stands for.
Anyway, as well as getting to spend a couple of days with my friend, I also get to be his guest in the airport lounge reserved for frequent fliers. The big advantage of this is a comfy seat near a power socket, where I can do a bit of work, write this blog post, and otherwise kill time until my flight starts boarding, which won't be for a few hours.
Most of the conversation with my friend during Saturday, Sunday and today, has revolved around middle-class guilt and social conscience. Is it right, for example, that the most wealthy are able to hide their money in Swiss bank accounts and offshore, to shield it from taxation? As a proportion of a person's income or net worth, it's the poor who shoulder the biggest burden in taxes, fees and other things - such as exorbitant interest rates on loans - which prejudice the opportunities of the most disadvantaged members of society, to escape from poverty.
A friend who's a chartered accountant has decided to become an independent consultant, like me. We discussed the tax efficiency of owning and operating our own companies versus paying full income tax and National Insurance on our gross income. Surprisingly, we pay slightly more tax than those who are PAYE (Pay As You Earn) and have their taxes deducted at source by their employers.
Also surprising is the laudable decision of some of my friends who have been lucky enough to become wealthy, to not hide their wealth offshore or in Swiss bank accounts - they're paying their fair share and playing by society's rules; they're giving back to the economies which they profited from. You might say that "laudable" is the wrong word, but there is a considerable burden involved in the administration of complex tax affairs, and the bureaucracy of ensuring that governments receive all the taxes which they are due. Often times, it would be far easier to avoid taxes than to pay them, because there's a whole industry which profits from providing simple and convenient services to the wealthy.
Are we being philanthropic; altruistic? No, of course not. The thing that's driving our behaviour is guilt. We feel guilty that we have been lucky when others have not been. Paying taxes doesn't absolve a person of that guilt, but deliberately avoiding taxes is something extra that the lucky ones should feel guilty about.
What about giving money to charity? Does that absolve a person of the guilt they feel about their fortune in life?
The problem is that a clean conscience can be bought very cheaply. A seemingly large charitable donation might actually be only a tiny fraction of a person's net wealth; a bit of 'disposable' income that wouldn't be missed at all. Even more perversely, tax rules can make a rich person's donation of "pocket change" look like a significant act of philanthropy, while a poor person's unavoidable tax burden is by the far the greater contribution, and yet not recognised as such.
Then, there's the protective bubble problem. If you work on a secure campus or private estate and live in a gated community, you're largely insulated from seeing poverty, homelessness and disproportionately protected from becoming a victim of crime. In fact, just living in a wealthy country, you're insulated from the global wealth disparity created by the subsidies, import tariffs and other economic weapons which are employed to keep the rich rich, and the poor poor.
After 3 days of chatting, my friend and I arrived at the conclusion that we'd have to go through 3 generations of misery to reach a state of global equality and social justice. When I say "we" I mean mostly the wealthiest 2% of people on the planet, which my friend is convinced we can count ourselves amongst; he and I.
How can I disagree with him that I enjoy a life of wealth and privilege which 98% do not, when I'm sitting in a leather chair typing these words on one of my 5 laptops, enjoying free electricity, free food & drink as well as having the leisure time to craft this valueless contribution to the internet's quadrillions of webpages.
It's OK though: I'm a CIP. I deserve preferential treatment.
Tags: #politics #economics #friends