This is a story about being opinionated...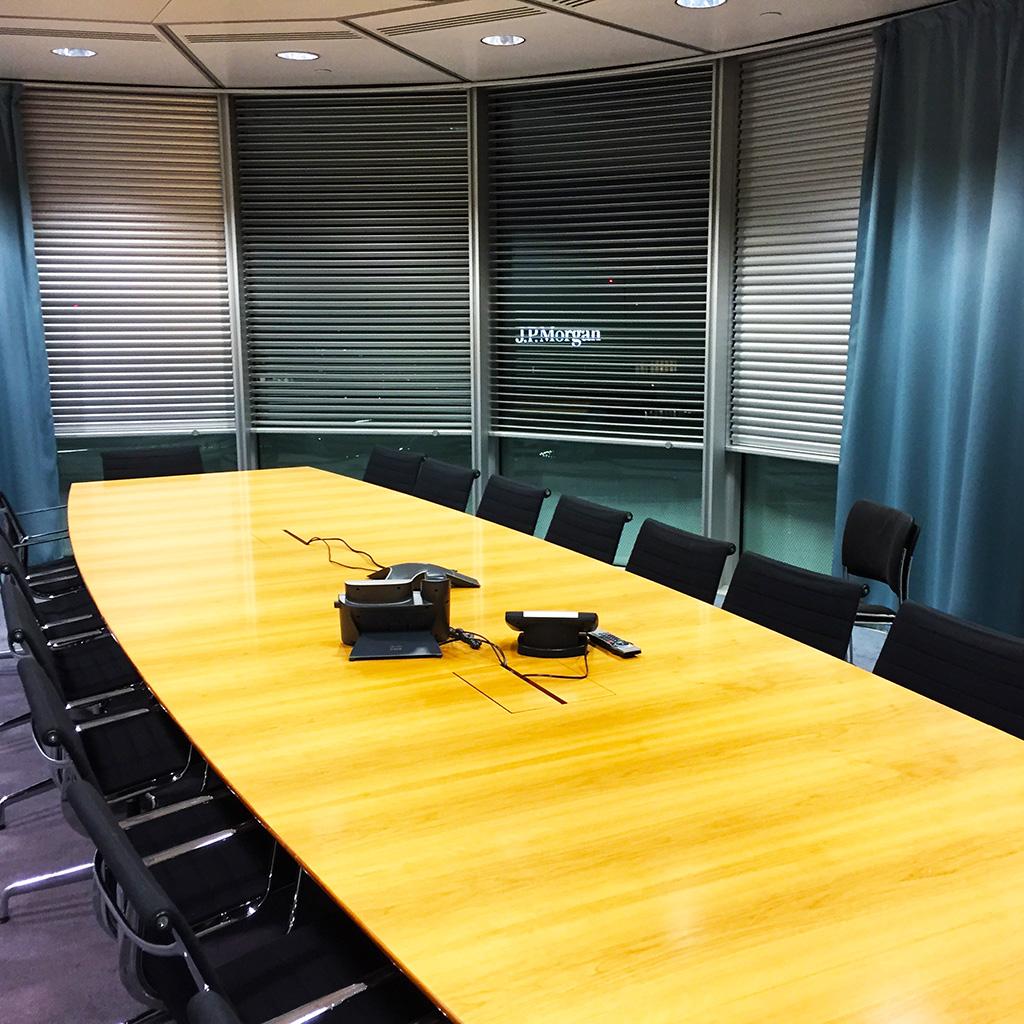 I cannot shut up. I will not shut up. I could not shut up, even if I wanted to. Sometimes I do want to shut up, although my colleagues would probably snort with laughter at such a notion. In fact, sometimes I can force myself to shut up, a little bit, but it doesn't last very long.
The problem is, that thoughts pop into my head - relevant, useful thoughts - which then spew out of my mouth, after only a moment of hesitation to see if anybody else is going to say anything. To say that I engage my mouth before my brain is quite untrue. In fact, my brain is very thoroughly engaged, meaning that I seem to have ample time to process everything that's being said, think of something relevant and useful, to deliberately hesitate to think about who else might have something they want or need to say, and also to simply give other people a chance to make a contribution... then having completed that process, I speak.
The way that people act in large organisations is weird. Whenever there's a large meeting, like a town hall, whenever somebody asks "any questions?" there's an unwritten rule that nobody is supposed to ask any questions. I follow that rule, because otherwise I'd be hated by my colleagues. I mean, more hated than I am already for being so outspoken.
I've started to get really bored of the sound of my own voice. I very much dislike hearing myself so much. I worry a great deal about how much I talk, versus most of my other colleagues.
I'm the dumb guy in the room. I'm the guy who doesn't seem to realise that we all get paid anyway, whether I make a contribution or not; that we all get paid anyway, whether I'm paying attention or not; that we all get paid anyway... so why bother? The smart guys in the room know that it's best to zone out, switch off, not contribute, keep schtum, and just hope that it somehow makes the working day pass a little more quickly.
It doesn't.
If you go to lots and lots of interminable boring meetings, for sure you don't want to prolong them for any longer than they absolutely must do. For sure, there are good reasons for hating the desperately ambitious people, who ask questions for the sake of making an impression with the more senior members of staff in the organisation, when everybody in the room really wants to go to lunch or go home. For sure, it's idiotic to waste so many people's time, showing off to a roomful of colleagues.
But.
I'm able to get out of bed in the morning because I care about the project I'm working on. When I don't care, the depression is so bad that I can't get up; I can't face it; I can't face the boredom.
I don't know how people do it. How do people, for years and years, turn up at an office for 40+ hours a week, just to make up the numbers; just to be zoned out and not interested in making a contribution?
For sure, there's a difference in how assertive people are. For sure, I'm at the extreme end of assertive, bordering on downright aggressive: I will be heard. For sure, I must be drowning others, more hesitant than I, out of the conversation; out of the discussion.
It's a dumb move. Work is, primarily, a popularity contest. Promotions are based on how much a person is liked by their superiors, not on merit, qualifications, experience, hard work, grit, determination, attitude, or any of the other bullshit which we're told is what promotions are based on. No. Sorry. Wrong. It's all based on popularity. If you want to get promoted, you must be popular with those who are making the promotion decision. It's that simple. No exceptions.
Mercifully, I don't want to be promoted. I'm already director of my own company. I can't be promoted: I'm already the top dog; the main man; the head honcho.
Mercifully, I don't have to play the corporate game. I can just get on with my job, as a professional, which means being as productive and useful as possible, to ensure a successful project outcome.
Sure, I'd like to be popular as well, but I find it's hard to be effective, productive and be popular: the two are often mutually exclusive.
I definitely don't want to be an asshole though. That would suck.