This is a story about the proverbial hitting the fan...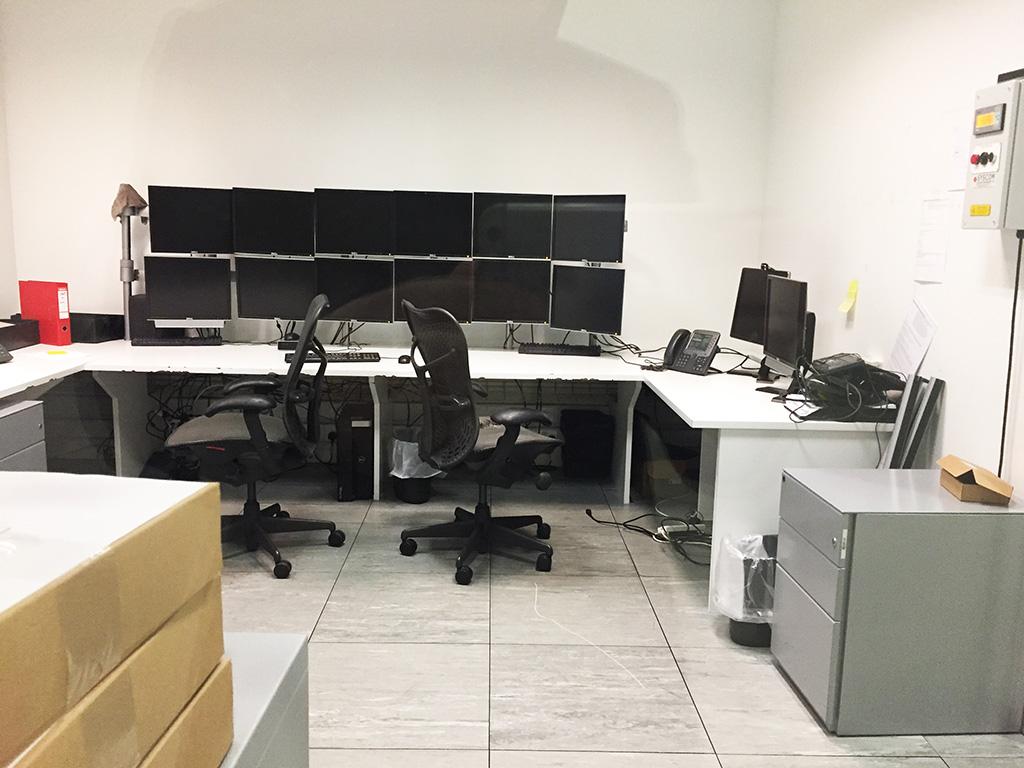 It's often said that most fires are started by bored firemen who want to be heroes, but there are too few fires to fight. Eventually, when we've prepared for the worst for a very long time, it is us ourselves who precipitate a crisis, because we can't stand waiting for the blows to rain down upon us any longer.
Similarly, my profession incorporates a lot of planning for disasters. Quite literally, part of my job is to consider what would happen in event of nuclear holocaust, tsunami, hurricane or other apocalyptic event. If I wasn't planning for disasters to happen, I wouldn't be doing my job right.
I am not, by the way, planning to launch any kind of nuclear attack.
Banks have lots of empty desks like the ones pictured above. These are disaster recovery desks. In the event of a disaster, in theory, the financial markets could continue to function: the traders who have survived the disaster would be able to make their way to the nearest building which still has power and data, to carry on working. This is business-as-usual for the banking and wider financial services sector: it happily plans for the destruction of civilisation, while ensuring that asset prices are still protected. The world might burn to the ground, but at least the shareholders retain most of their paper wealth, is the ethos.
The thing I live in fear of the most is: boredom.
I was incredibly worried that the next 6 months of my life were going to be excruciatingly boring. It's my professional duty to ensure things are as boring as possible. I'm paid handsomely to ensure that things go smoothly and successfully, but it makes for a pretty boring life. I much prefer life when everything's on fire. It's bloody brilliant when everyone's losing their cool all around me, and I get to have some fun being the hero, fixing stuff; enjoying some pressure and excitement. But, it would be unprofessional of me to deliberately - or at least provably - cook up a crisis.
Now, a situation has fallen in my lap. Instead of dreading the next few months, I'm looking forward to working my butt off to sort things out, with a high-pressure drop-dead deadline. This is the stuff I really relish. This is the sort of stuff that gets me out of bed in the morning, as well as the generous remuneration.
I love it when stuff goes wrong.
Tags: #computing #career