This is a story about life on the farm...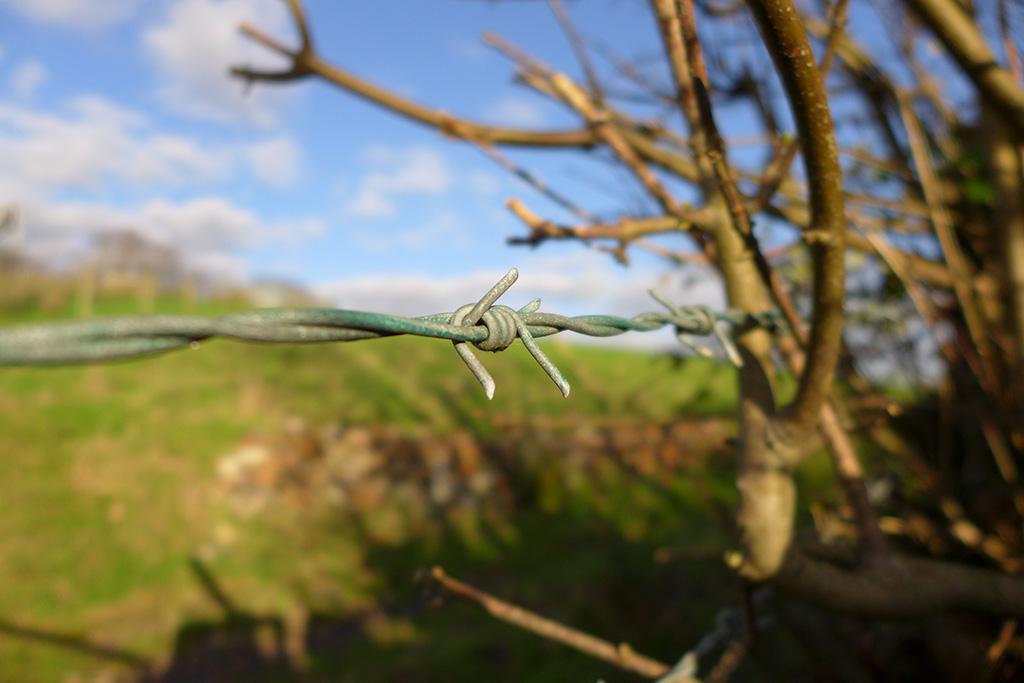 Yesterday, I was too depressed to get out of bed. Being awake was horrible - I tried to doze for as long as I could. I was irrationally afraid of having to get up for some reason; on edge that there might come a knock at the door. My friends make me feel incredibly welcome, and I would always have somebody to talk to if I was feeling lonely and desperate, but I also feel like I should demonstrate my willingness to help wherever I can.
Today, it's been sunny and mild; very good weather for the time of year. Hiding under the duvet doesn't feel so bad when it's grey skies and raining, but I feel guilty about wasting the day when it's nice outside. Nice weather can paradoxically make me feel even more depressed.
I'm naturally a restless, anxious and fidgety person. "Where am I going? What am I achieving?" I continuously ask myself when I'm not consumed by a task; fixated on a mission.
At the beginning of the week, I dragged myself out of bed to go to the seaside. It was a drizzly foggy day, so the picturesque beach wasn't going to yield any nice views, but still, it was an outing. Rain-drenched families trudged through puddles. "Why are all these children not in school?" I asked. Apparently, it's half-term school holiday time in England - not so in Wales.
This jarring disparity; this acute difference between what consumes my thoughts, and what most other people are concerned with, is being well highlighted in my current environ. I was cut off from the world in my London apartment. It was wonderful to have the space & time to think & write, but I was very far removed from the day-to-day reality that most of humanity experiences. In the past few weeks, I've been reminded about school-runs, commuting to work and long days in the office, car maintenance, housing, pets, children, cooking and cleaning, although I can claim absolutely zero personal involvement in the running of these affairs - I'm an idle observer; a tourist.
Of course I worry that I'm lazy; worry that I'm mooching; worry that I'm a leech; a parasite.
"Yes, we'd all like to be a thinker; a writer; an artist; an intellectual; a professional layabout" I imagine people saying. "Your art is just a hobby... get a job" is what I imagine people are thinking. I feel guilty for not producing anything more tangible than the words on this page.
I started to get a little stressed about November, when I plan to write my second novel. "How am I going to find the time to write?" I wondered to myself, which must sound a little ridiculous to you. Why am I even writing anyway, when I'm not overtly commercialising my creative output?
There's something more socially acceptable about saying "I'm sorry, I need to write my book" as opposed to just "I'm sorry, I need to lie in bed feeling incredibly anxious and depressed". I wonder if more people would have breakdowns and refuse to go to their stressful and boring jobs, if it wasn't so stigmatised. Wouldn't we all love to just spend all day with our children, and not get out of our pyjamas? Why can't we skip breakfast and have cereal instead of a cooked meal, and completely reject the demands of society?
I feel immense guilt for not having a proper job, spending hours of my life stuck in traffic, being bored to tears by a bullshit job. What's my contribution to society? Why am I allowed to pontificate, when I haven't done my 9 to 5 grind?
I'm not so naïve as to think that the good life doesn't have to be bought and paid for with human misery. For every beautiful countryside cottage set in manicured gardens, nestled in lush green countryside, there is also an immense amount of suffering that's gone into delivering that dream. The children who wait 5 minutes, staring at a single marshmallow on the table in front of them, will receive two marshmallows as a reward for their patience. Those same patient children will shed tears when they are packed off to boarding school, but it'll all be for a good reason one day.
Are we even supposed to be so patient; so tolerant of intolerable cruelty? Are we any happier for all that homework? Are we any happier when we get "A" grades and go on to get a fancy job, miles and miles away from our home and our family? Are two marshmallows sweeter than one?
I feel like the cuckoo in the nest: I'm no genetic relation of the lovely family who I'm living with. Why do I get to enjoy the comfort of a farmhouse straight from the pages of Country Living magazine? What's my contribution to the household? What's my contribution to humanity?
Extrapolating, I can easily imagine that I will have produced my second novel in a little over a month from now, but I will have very little else to show for my time, not to mention the food and energy that I will have consumed. To say that I have been working on restabilising my mental health and attempting to rediscover my reason(s) for living, feels a little untrue given the trajectory of my mood. To turn a blind eye to my very real concerns about the difficulty of obtaining paid employment during the Christmas & New Year period, seems short-sighted - November will be over in the blink of an eye.
Throwing a ball for the dog in the garden, sucking in lungfuls of clean fresh air that's blown inland straight from the Atlantic Ocean, my physical health is undoubtedly improving. I'm seeing an aspect of existence that I'd long forgotten, trapped in a polluted concrete jungle, and surrounded by the seething masses in densely overpopulated cities. This life is so much healthier and happier than the rat race, but I can't afford it - it feels as if I'm enjoying a retirement I haven't paid for.
Perhaps you imagine that my time is free for the pursuit of leisure. Perhaps it is. If so, why am I so damn stressed?
Tags: #family #depression #writing