This is a story about life in the provinces...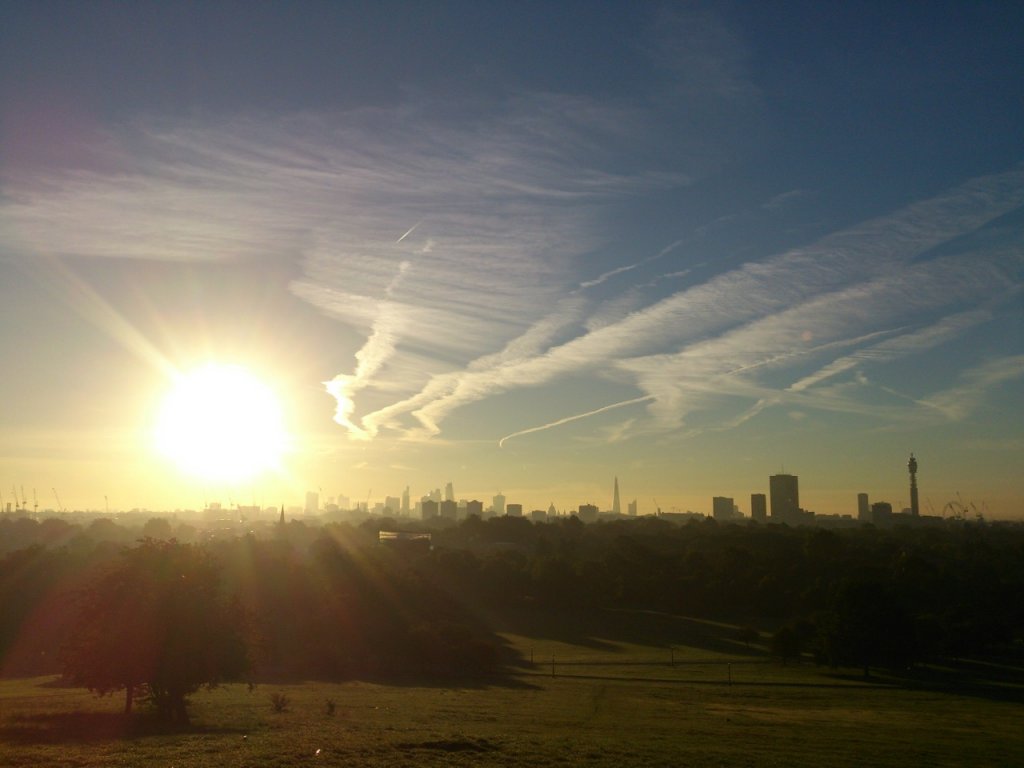 For four years I tried in vain to get back my old life where I was an eligible bachelor living in the Angel Islington, zone one, and I could walk to work in the City and all the trendy bars and restaurants on Upper Street or skateboard into the West End. I used to park my car right outside my flat and go kitesurfing on whichever beach tickled my fancy on any given weekend. I used to jet off to exotic locations for several holidays a year. I was living the dream, and I tried to recreate that dream but I failed.
The closest I ever got to being happy in London was when I was homeless. Sleeping rough in Kensington Palace Gardens will be a memory I'll treasure forever, as will the hostels where I made friends with heaps of junkies and alcoholics. I started to rebuild a social group amongst my fellow homeless, and that made me happy; secure.
Blending a 'normal' life with one of homelessness and fraternising with the homeless is not easy. Keeping regular office hours is hard when your friends work doing casual labour and as part of the gig economy. Living in a hostel dorm, but having to go to work suited and booted in a crisp shirt and sharp suit, is something that's quite difficult. In the end, I lost everything again.
I wouldn't opt for the high-risk, high-reward strategy again, in London. It's too much pressure to maintain a high-living lifestyle. It wasn't really my choice to rent a luxury riverside apartment... I asked a friend if he'd help me find a place to live - given that I was homeless - and he decided that 25% of my monthly salary didn't sound like too much of a big financial commitment.... except it was actually thousands of pounds a month that I *HAD* to keep earning after I signed the lease. I wouldn't do that again.
Everything's a little easier in the provinces. I can drive to work. I can park for free. The roads aren't congested as hell and I don't have to pay a congestion charge. People are more laid back and they work shorter hours. It's easier to impress the bosses and the work's really easy too. Things are less competitive. Things are less hectic; stressful.
I feel bad that my lifestyle's quite polluting, but I can drive into town and park to go shopping. I can drive to see my girlfriend and park outside her house. I can leave work at 4:30 and be home before 5pm. I can drive to the beach. It's not an energy-efficient global-warming conscious lifestyle at all, but it's a hell of a lot less stressful and exhausting than living in an overcrowded city.
I love the social aspect of London, where there are so many interesting people and fascinating cultural events, but I was always too stressed out and unwell to participate. I was barely surviving in London for most of those four years. I was able to hang out in my lovely apartment for two years, but I was completely withdrawn - I hardly ever left the apartment.
I never quite got back to having everything I needed in London - there was always one thing that was badly broken in my life. When I had the apartment, I lost my job. When I got a girlfriend, I ran out of money. When I had money, I lost my friends. It's really hard to get and keep the things you need in London, mostly because everything's really expensive and takes a lot of effort and energy. You need to run just to stand still in London.
I commuted home from work just now and I sat in a big queue of traffic, but it was moving slowly and it didn't take long before I got through it. The sun was shining and I was in my little car, which is actually thoroughly decent for the money I paid for it, and it was alright. I could've phoned somebody for a chat. You can't phone a friend for a chat when you're stuck on an underground train.
Life's a hell of a lot simpler outside London. Things are within the realms of possibility quite easily. It won't totally bankrupt me to rent a nice apartment locally. Buying, taxing and insuring a car hasn't completely bankrupted me. The cost of living is substantially cheaper than London, to the point where money should hopefully quickly accrue. Tomorrow I will have earned enough money to pay for 6 months rent, which is great because I'll soon get to the point where I have more financial security. I need to have more security. It's been too long that I've been hustling like hell, trying to get back into civilised society.
I wish I could've made it work in London because I'm a proud person and it feels like I failed, but I made a few wrong choices and mistakes are costly in London. Everything's costly in London. At least London's big enough that you can make some really big screw-ups and get away with it.
There's pressure in the provinces to not screw things up, because your nosey neighbour is gonna know about it and never let you forget if you make a mistake, but life's a hell of a lot easier. Yes, you might have to hide your face in shame; you might have people gossiping about you behind your back; you might become a 'known' face, rather than just an anonymous member of the seething masses, like you are in London. I'm glad I went through all my troubles in London, where nobody will ever remember me - in theory, I live my life without prejudice, because I've been able to leave that part of history behind. That's one of the reasons why I've not gone back to Bournemouth - because of my messy divorce and the fact my ex-wife still lives there... it's her place now.
My life's got the potential to be delightfully simple and straightforward. I can almost sense the possibility of having a work:life balance. Things might become sustainable - it's certainly within the realms of possibility. I earn bucketloads and the cost of living is so much less here in the provinces, there's a good chance I can quickly get back on my feet.
I've only worked a week in the new job, but I'm making good progress and I'm managing to cope with the early morning and the lack of sleeping pills. I've managed to get where I wanted - local friends, local girlfriend, local job, car, roof over my head, money in the bank. There are things that still need fixing, like having a place of my own and getting more job and financial security, but those things will come soon enough as long as I can keep turning the pedals; keep getting up in the morning and going to work.
The guy I work with works a snail's pace, but that's OK. It's a marathon not a sprint. It's good for me to learn to work at a slower pace - it's more sustainable. I can't believe that we've achieved so little in the best part of a week, but who cares? The pace of life is slower in the provinces. We'll get there in the end. No rush.
If things go wrong, I'll probably end up eating my words and rushing back to the capital, because there's bucketloads of easy money to be made there. Here in the provinces, there are fewer choices. Of course I'm going to go back to London, chasing girls and big money contracts if this provincial life doesn't work out for me. London has rich pickings, where the provinces have only a few options that you'd be really happy with. I'll try to make it work, but it'll be more heartbreaking out here in the sticks, where it's hard to be philosophical about things not working out - there are only a few companies that you'd want to work for, and there are fewer potential soulmates.
At the moment, I'm quietly optimistic. It's Friday tomorrow, and despite the dreadful Monday morning, the trajectory of the week has been one of steady improvement. It bodes well.