This is a story about mismatches...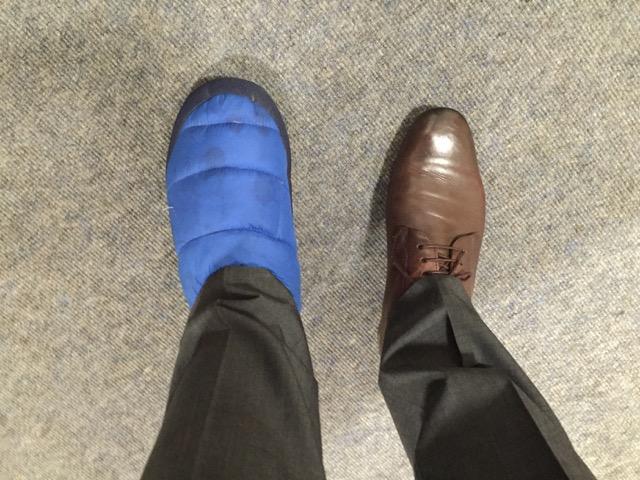 Writing is hard. More specifically, writing well is pretty damn hard. To write well every day; to finish a book; to have the discipline - that's the hardest. Lots of people write - it's our preferred method of communication these days, rather than the phone. My Facebook friends are mostly what you'd term "well educated professionals". Some of my Facebook friends are people who used to write every day on the same discussion forum as me. When I step out of that bubble, I'm reminded that it was the general populace who invented 'text speak' and still use it to this day, because writing is just a means to an end for them - to send short colloquial messages about their banal lives, where the style, grammar and intangible beauty of a well-constructed sentence has zero value to them.
When I started my blog, I didn't know where I was going with it. Then, I remembered that a friend who aspired to be an author, and has now published three books, said that he was going to blog for a year, to test his discipline and hone his art. I copied that idea.
When I started my debut novel, the idea was to write at least 1,667 words a day, so that after a month, I would have achieved a 50,000+ word count.
This year, things started going wrong almost from the very outset.
In the blink of an eye, I found myself in hospital on a high-dependency ward, with acute kidney failure. My weight had gone from 77kg to 95kg, because I had stopped urinating: my bladder was empty. I was on dialysis and generally being poked and prodded by some very worried looking doctors. I didn't have my laptop or a means to connect to the Internet - those aren't the kinds of things you take with you when you get a phonecall from the doctor you saw in Accident and Emergency saying "how soon can you get back here? Do you need us to send an ambulance?"
Like dominoes, the pillars of my life started to collapse. First, I lost my job - they couldn't wait for me to get better, even though I discharged myself from hospital after two weeks, against medical advice. Then, rent, taxes, bills, insurances and everything else started to become a matter of imminent financial implosion. Depression tore through my mind like an inferno through a building. The strong opiate painkillers, that I needed for the leg injury which caused my kidney failure, made doing anything at all quite challenging - it might not have been heroin, but I sure as hell got sick if I forgot to take my 4-hourly dose. Writing and work were replaced with lying on the sofa in a drugged-up haze, half-aware of whatever was on TV.
You'd think that after I got off the painkillers and I could walk distances again, without it causing me agony, I would be ready to find another job. Anybody who followed my story through December and January, will know that Christmas and New Year scuppered my job search. Effectively, I went through the stress twice, and then lost the job anyway through no fault of my own. I wrote about how psychologically damaging that was, having argued with the doctors so much, discharging myself and getting angry phonecalls from doctors and consultants saying I needed to go back to hospital; I was risking my life and I was still critically ill.
I didn't need concerned doctors to tell me I was still ill and in no position to work - my commute to work, with my heavy ankle brace, caused me untold pain. How was I supposed to travel every day on overcrowded public transport, and walk the final part of the journey, when it would leave me exhausted and crying in pain when I got home. I was relieved when my boss told me to take some more time off to get well; only it was him being cowardly - my contract was terminated soon after leaving the building.
Everything else from that point has been measured by that yardstick.
If it's hard and stressful to get a job - and to start that new job - under normal circumstances, can you imagine pulling out a 25cm dialysis tube from a massive blood vessel in your groin, with blood everywhere, and leaving hospital when all the doctors are begging you to stay? Can you imagine your first day in the office, except that less than 48 hours ago you were considered so sick that you might need a kidney transplant, or even die because the dialysis wasn't working effectively? Can you imagine working those first few days in your new job, getting phonecalls twice a day from different doctors saying that if I turned up at any A&E and had a blood test, they would admit me to hospital as a critical case, because of the dangerous toxins circulating in my bloodstream? Can you imagine dealing with almost unbearable pain as well as doing your job? And then what happened? I went to all that effort and I lost the job anyway.
I've been a full-time IT professional for 20 years, and to be honest I lost the love for it very quickly. I spent most of 1999 recovering from weekends of all-night raves. I spent most of 2001 to 2005 chatting with my friends on a discussion forum and organising kitesurfing holidays and weekend trips away. 2005 through 2008 I worked very hard, but I surrounded myself with alcoholics, who were some of the very best people I've ever had the privilege of working with. 2008 I thought I was pissed off with JPMorgan, but it turned out that I had simply reached the limit of what I could take with IT jobs for big companies. Ever since then, I've made my money as an entrepreneur, independent developer and IT consultant, as well as speculating in emerging technology (e.g. iPhone apps, Bitcoin mining). I work about 5 months a year, and I hate it, but it pays the bills. My last contract paid £660 a day, so you can see, I don't have to work for very long to earn what I need.
So, now I'm in the situation where I was tipped over the edge. It's not normally very hard for me to find a new contract, and I find the actual work very unchallenging; easy. To have worked so hard to get well, get out of hospital, get to that job, and then to lose it... when I fucking hate IT work anyway. It was the last straw. The company said they'd have me back as soon as I was fully recovered, but the spell was broken - I used to put up with the boredom and the bullshit, because I was earning the equivalent of well over a hundred grand a year... if I ever worked a year. I can't go back to it. You could offer me £1,500 a day, start tomorrow, free rein to work on whatever project I want, and I don't think I could do it. It's like all that hatred of the job and the politics and the bureaucracy and the insanity and incompetence of people in positions of authority, suddenly hit me all at once.
I stopped caring that I'm going to be nearly £6,000 short on my tax bill, in 27 days time. I stopped caring that I'm not going to be able to pay my rent next month. I stopped caring that if I go bankrupt I'll never be able to work in financial services again, be a director of a company, have anything except the most basic bank account, which means I wouldn't be able to - for example - rent a car. I stopped caring that I'll never be able to get another mortgage or rent my own place. I stopped caring that I would lose my excellent credit score - I have borrowing facilities of £30 grand and no debt that shows up on those credit checks. I stopped caring that many of my possessions would be sold by bailiffs for a fraction of what they're worth. I stopped caring that I would lose things that I spent years and years choosing and customising: a mountain bike I bought when I was 18, with the lightest frame money can buy, handmade and hand painted - including my name - which I have added the very best of everything to, bit by bit, until the total cost of the bike is as much as a decent car... but it's not about the cost; it's about the pride in doing that - the pride in customising something with painstaking effort over 19 years.
Now, I'm a minimalist. I'm a digital nomad. I've used all my experience as a mountaineer and Alpinist to travel light, with clothes that pack small, but they're super warm and everything either dries quick or stays dry. I have a grab bag that weighs perhaps no more than 15kg, but I could sleep quite comfortably in an extremely cold winter. I learned through bitter experience, the discomfort caused by cheap equipment: blisters, wet feet, damp clothing, sleeping mats that don't stop the cold penetrating from frozen ground, tents that get flattened by gales, synthetic sleeping bags that don't keep you warm. Everything that I carry meets the three criteria: light, strong and expensive. There's also a fourth criteria: how effective something is in terrible weather. It might be subtle, but there really is a big difference between a 'good' waterproof jacket, and one that costs well over £400; for example, are you able to use the hood but still move your head to look around? How many drawstrings are you able to operate without having to unzip anything?
There's so much crap that I just want to dump. I've ended up with paperwork that goes back to 1997. I only ever wear a few different outfits and I wear my clothes until they're threadbare. I could lose 95% of my clothes and not even miss them. I have boxes of stuff that I rescued from my house before it was sold, during my divorce. It was a smash & grab - I was paying for the man & van by the hour plus we had to get back to London before my self storage shut. I literally took no more than an hour to grab anything of real value, and a mug that my sister hand-painted for me. Can you imagine that? I dumped my books, a summerhouse that I designed and built myself, stuffed full of gardening equipment, garden furniture, tools, mountaineering equipment like ropes, ice axes, crampons, a pile of kites that probably cost me many thousands of pounds when they were new. I dumped my hot tub. I dumped games consoles, games, DVDs. I dumped kitchen knives, Le Creuset cast iron casserole dishes. I dumped my Weber barbecue, my fire pit and patio heaters. I dumped the bed I bought when I moved to West Hampstead in 2000. I dumped the oak dining table and chairs I bought when I bought the house. I dumped an antique sash window that had been turned into a mirror by my dad, as a Christmas gift. I dumped the huge wardrobe that I built to go right to the bedroom ceiling - one side customised just how my ex-wife wanted it, and another side customised just how I wanted it. I dumped a garden that I had lavished hundreds of hours on, making the grass lush and green, weeding the path, mulching the beds and tending the mature shrubs and palm trees. I dumped my electric guitar and electronic drum kit. In fact, I dumped a whole band's worth of instruments for playing Guitar Hero. Where was I going to keep all this stuff, living in my friend's spare bedroom? It was going to be ages before the house was sold and I got the money to get a place of my own again.
Now, I have a place of my own, by accident. One friend thought he was going to live with me rent free, but he hadn't done the maths - the rent was more than his salary, and he was fucking useless. The one bit of work that he was supposed to do that would have brought in some money for my company he fucked up. He hassled me for an interview at HSBC, which I wangled for him... and then I had to deny I knew him very well, as he was exposed as inept. My next flatmate didn't pay his rent for 3 or 4 months and never paid me any bills. He was surprised when I told him that he was going to find his stuff dumped on the street if he didn't get the fuck out.
If I was going to cut & run, I'd want my two MacBooks (Air & Pro) and I guess I'd take my iPad Pro too - call them tools of the trade - plus 3 pairs of high-end headphones, and my grab bag (tent, sleeping bag, sleeping mat) with my good waterproof jacket and my down jacket. I'd wear my waterproof trainers, water-resistant trousers and my fleece, with a merino wool base layer. I'd take my passport and €500 in cash that I have lying around. I'd take phone and a battery pack that can charge it 12 times. There's not a lot more that I tend to travel with, except copious quantities of benzodiazepines and Z-drugs. When you live in a hostel for a year, you learn what you need and what you don't. When you live under a bush in a park or on a heath, you learn what you're prepared to have stolen, potentially. It took my fellow homeless in Kensington Palace Gardens over a month to find my hiding place - people don't really venture into massive thorn bushes. If you're smart, you can disappear from the world, despite living in a densely populated city. People's dogs would smell my food, but their owners couldn't see me in the gloom. Hampstead Heath is somewhat more of a challenge, because people like to fornicate in the bushes, but the general rules apply: people are lazy and stick to the paths mostly, so by choosing the remotest part of the heath, you very rarely see anybody.
My life is in the process of breaking up again; disintegrating. I don't care. I am so depressed.
Let it all burn down, I say.
Tags: #depression