This is a story about vomit, excrement, snot, urine, blood and suchlike...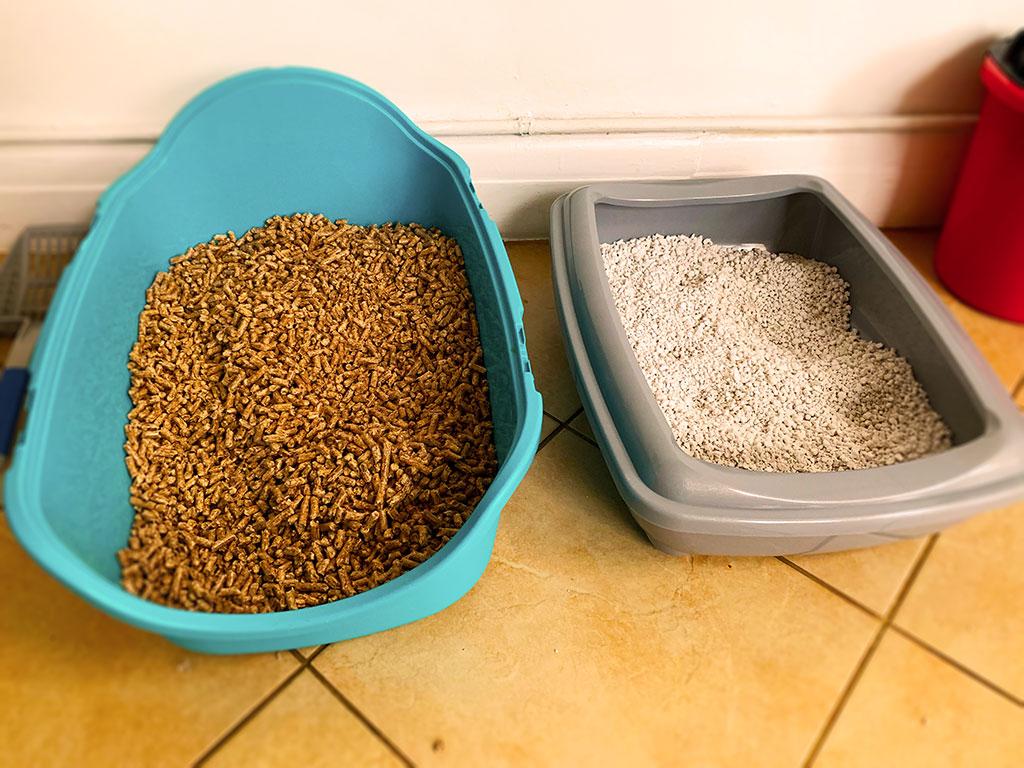 As a 39-year-old non-parent, I've had to suffer interminable anecdotes about the vile stuff that comes out of children, for over two decades, while working full-time in an office full of people who were incessantly breeding. I've heard everything that should never be uttered in a professional environment, where those who have decided not to completely dedicate their entire lives to their bestial destiny as preordained by their genes - those who have risen above the reproductive drive of a simple-minded animal - should not be subjected to interminable near-identical stories about babies and children.
However.
Now it's time for me to get my revenge.
My kitten likes to take a dump in the woodchips and she likes to urinate in the gravel. My kitten is extremely fussy about where she evacuates her bowel and bladder. Her absolute favourite thing to do is to urinate on my bed and defecate on my coat, but I banned her from both rooms where she was doing that.
In my presence, my kitten must have urinated on the duvet on my bed at least 10 times now. I know that my washing machine has been very busy indeed. I know that many parents can relate to having their washing machines full of items which have been covered in pooh, sick, urine, snot and other horrible substances. My own parents decided not to use proper nappies so that they'd have more money to spend on drugs, alcohol and cigarettes, so I definitely know that they can relate to having to put stuff covered in bodily waste into the washing machine.
Essentially, what I'm doing is potty training.
When I see my kitten about to take a wee on my duvet, I pick her up and move her to her litter tray. I have 4 litter trays - two downstairs in the kitchen, and two upstairs in my bedroom, so that she can be quickly manoevered into the one she seems to prefer for urination.
So far, I have managed to save my duvet from being soaked in kitten pee at least three times.
The first time I managed to move my kitten into the litter tray and saved my duvet, I felt like such a proud parent. I was so pleased to see her going to the toilet in the place that she's supposed to.
Another time, she went for a wee in her litter tray all on her own.
She's a kitten who's been raised in a good environment, and she has a very nice home where she's stimulated and not stressed; she has a nice balance between lots of fuss and attention, and quiet cosy places for her to retreat to as well. She's simply quite different from a regular domestic cat: she's 5 generations from an Asian leopard cat, which means that she's pretty wild. She deliberately saves up her pee as a scent marker, which is what many domestic tom cats do. She is also incredibly smart, so she pees to show her displeasure at any lack of fuss and attention from her humans. She expects things to be the way she wants them to be, or else she does a dirty protest.
Mercifully, she doesn't pee or poop anywhere she shouldn't except the duvet... and only when she wants to get a reaction out of her cat parents. She has [almost] complete freedom in a very large house, and aside from some houseplants which have taken a beating, she's been very well behaved.
She is a fusspot. It's taking a lot of effort to make sure her litter trays are in perfect and pristine conditions until she's fully settled and 'potty trained'. Of course - like all pet cats - she came from the breeder knowing how to take a poop in a litter tray, as well as knowing where to pee, but it was distressing for her to be adopted and taken away from her mother, brother and sisters, as well as all the other people and pets she knew in that house. I can be fully forgiving of the occasional dirty protest when she's not got things just the way she wants them.
So, hard work, but I'm still overjoyed to see her furry face, even if I just nip out to the shops for an hour and am pleasantly reminded that I have a beautiful kitten as a pet. She's inseperabale from me. She's sitting on my lap as I type this. She can't bear to be in a different room from her humans.
Probably pretty boring and gross stuff, but there we go - revenge for every story you ever told about dirty nappies and other childrearing anecdotes.