This is a story about basic human needs...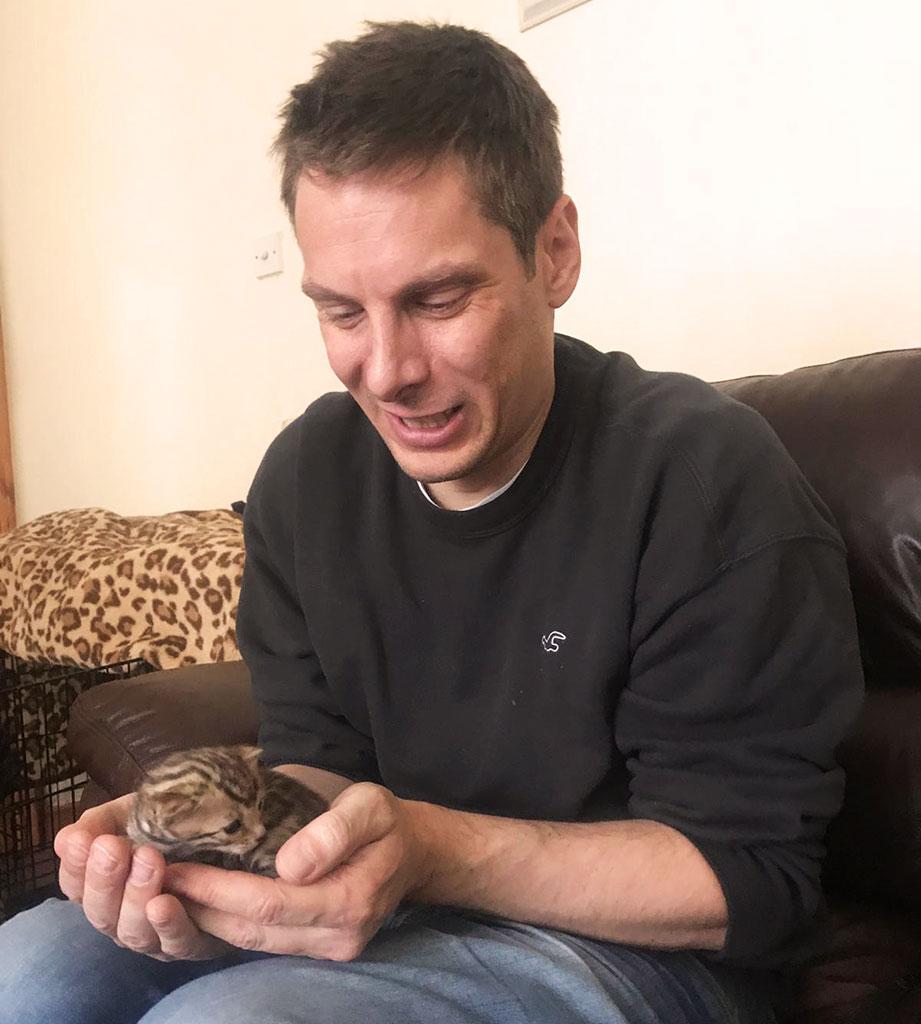 For a very long time I've been complaining about how slowly life has been progressing. It has been a source of immense boredom, frustration, annoyance, irritation, loneliness, unhappiness, dissatisfaction, exasperation, exhaustion and a general waste of my limited mortal lifespan, to have to sit around waiting for the hands of the clock to move; for the grains of sand in the hourglass to fall one-by-one through the narrow opening, at an agonisingly slow rate.
I've viewed life's core problems as fourfold: work, money, love and home. I can survive without a job, but I'm on borrowed time - eventually my savings and credit will be exhausted and I'll become destitute. I can survive without money, provided some good Samaritan is kind enough to offer food and lodgings for free. I can survive without love, but without it life seems pointless and unpleasant; not worth living for. I can survive with quite primitive shelter, but it's immensely damaging for my sense of wellbeing and self-esteem to be sleeping rough in Kensington Palace Gardens, for example.
Getting a job is probably the easiest of all the problems to solve. I've always been very employable and I command a high rate of remuneration wherever I am. My skills can be put to good use almost anywhere, mercifully.
Getting money follows as a natural consequence of getting a job. So long as I'm well enough to work, money will quickly follow. Mercifully, money flows in at a rapid rate, which can relatively quickly replenish my depleted savings and enable me to spend money on other things which are very cash-hungry, such as housing.
Getting a nice house is a little bit trickier sometimes as I'm occasionally classified as "self employed" and expected to prove to an unreasonable degree that my earning potential is far in excess of my financial obligations. I've previously been asked to pay an entire year's rent in advance, which is particularly unreasonable. To tie-up an entire year's rent in a single lump-sum payment poses significant cashflow problem, even for a high earner, especially if there is furniture to purchase and other moving-related expenses. To furnish my house with just the basics has been expensive and exhausting, and my bedroom still lacks a wardrobe and a chest-of-drawers. There is a long way still to go with furnishing my house.
Getting love seems like the final hurdle. I have very low self-esteem if I'm not working, earning, able to spend money and living somewhere lovely. So many people will ask "what have [I] got to offer anybody?" and tell me that I should be single, but those people are wrong. Sure, it might be a mistake to be in a bad relationship purely because of being too afraid of being alone, but it's so often those who have been happily married for years, who have forgotten how truly awful it is to be lonely, who offer the unsolicited advice that being single must be brilliant fun. It's not. I hate dating.
There are two important things I need to write about.
Firstly, I can settle for temporary relationships of convenience and turn a blind eye to red flags. I can make things work with a person who ultimately I can see I have no long-term future with. However, I never take my eyes off the prize. I know when I meet somebody very special - an incredibly rare event - and I know the difference between love, lust, temporary infatuation, and comfortable relationships which are only marginally better than being single. I'm quite capable of having a lovely time with somebody - something casual - but I have always maintained the hope of meeting somebody I'm really well matched with, who hopefully I can have a much more serious, loving relationship with. I have only been in love twice in my life, with a third time which was very promising but was never able to come to fruition - we'll never know what might have been. I use the word "love" very carefully and sparingly. When I say "I love you" or suchlike, a lot of thought has gone into what I'm saying, and there are deep feelings behind those words; those words are not said cheaply or easily, without a great deal of thought and scrutiny of my emotions.
Secondly, breakups do cause me a lot of distress, but I am not the kind of person who's unable to handle a breakup without it threatening my safety. Indeed, I very actively avoid the situation where I feel as though my world would be destroyed, leaving me suicidal, if I lost the love of my life. It's extremely unwise to over-invest in something so fragile as a human relationship, even if it appears to be fully reciprocated. I've been through divorce, so I know that even the most solemn of vows and binding of legal contracts, with the lengthy preceding relationship, is not enough to give any guarantees of security. I don't like unpleasant sudden surprises which will cause my life quality to be massively adversely affected, hence why I was so shaken by the events of last week, but even somebody who I'm totally in love with is not duty-bound to stay with me, for fear of me committing suicide. I would never say "if you leave me I'll kill myself" or commit suicide in direct response to a breakup.
Last week, my job was going incredibly well, my finances were in great shape, my house was looking amazing and my romantic relationship was awesome. I had a long weekend planned, which was going to begin with getting a kitten, and be spent in a state of domestic bliss, with the girl of my dreams, in an amazing home, loads of money in the bank, brilliant job and with a cute little fur baby scampering around.
Then, things looked like they were going to get ruined.
It's not that I was going to lose the relationship which was the sole reason why I went from on-top-of-the-world to suicidally depressed, but that the accompanying awfulness was too much to bear, as a sudden shock. Of course, I wouldn't have lost my money, my house or my job, but the approaching weekend - which I had been looking forward to so much - had a completely different complexion, as a suddenly single man.
What actually happened was that my girlfriend and I drove to pick up my little kitten, full of excitement and anticipation, drove the delightful little furball back to my amazing house, had delicious wine and Chinese takeaway and spend an amazing evening with my playful affectionate new pet. We woke up with a purring fur baby in bed with us. We spent the weekend on the sofa, eating delectable food, sharing our passion for similar cultural entertainment, and making a fuss over the cute little kitten... the most perfect weekend imaginable.
The difference between what actually happened and what could have happened might not seem great enough to have prompted the decision to not get a kitten and to hang myself, but we must be aware that it has been a very long hard journey from sleeping in a bush in Kensington Palace Gardens - utterly destitute - to get to this point.
Breakups have caused me a great deal of trauma in the past, with my divorce being the most extreme example, which tore through my life destroying nearly everything, myself included. However, I know what love is and I know what kind of life I want. I know the core elements that will make my life pleasant, liveable, sustainable and full of joy. I'm no fool: I know what I've got to do, and I've been patiently rebuilding my life, choosing very carefully.
As I write this, I have my little kitten peacefully napping on my chest, as I'm lying on my chaise-longue in a parquet-floored period home, with huge high ceilings and massive bay windows. I've had a great day at work and I've earned a lot of money. I have a beautiful girlfriend who I think is amazing, who will be coming to see me later. My life is exceptionally awesome.
How will I react if the relationship ends? Who can say? What I can say with certainty though, is that I've dealt with exceptional adversity in my life and survived, and of course I am incredibly unlikely to hurt myself while I still have the energy to keep fighting and patiently battling to achieve a decent quality of life.
Given some medical emergencies which have nearly claimed my life, and becoming totally destroyed by my divorce, perhaps I should be happy to live in a dumpster, in rags, with no love at all; perhaps I should just be happy that I'm not dead. No. I'm not content to merely be alive. I want it all: love, money, job and house... and a little kitten.
I hope that things work out with my girlfriend and I. I think she's amazing and I think we're really well matched, but who knows how things are going to pan out in future. Of course, I hope that she's "the one" but it's early days. If things don't work out, that's life - I still get to keep my great job, my great house and I still have the love of my little kitten.
This might sound quite different from how I sounded last week, but you have to understand the massive disappointment that I was facing. I would be disappointed if things didn't pan out with my girlfriend, but it doesn't have to be so devastating and shocking and sudden. Life is usually a little more stable and predictable.
Anyway, I had a great weekend of domestic bliss.
Tags: #relationships #suicide #kitten #cat #house #moving #career #money #capitalism