This is a story about self sabotage...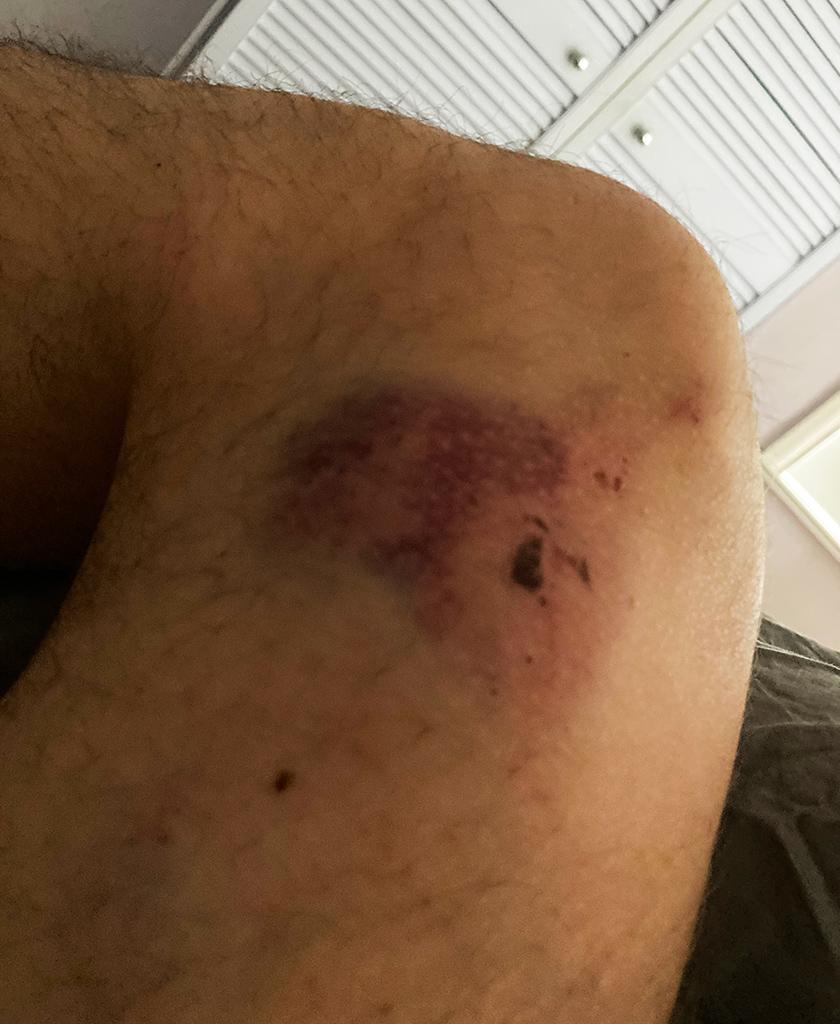 Why can't I just keep my big mouth shut? Why can't I just smile and nod, and think of the money? Why can't I sit back, relax, and just take the money? Why can't I just focus on the money, and not worry about anything else? I'm getting paid, aren't I? That should be enough, shouldn't it?
No.
It's not enough.
Not for me, anyway.
Of course, when I've burned the bridge I will be filled with regret, remorse, shame and embarrassment. Of course, when I've burned the bridge I'll be depressed and anxious, and I'll wish I had kept my big mouth shut. Of course, with the benefit of hindsight, I'll see that I threw away something really good; that I made a huge blunder.
All of this presupposes that I'm in possession of free will. All of this presupposes that I'm able to make choices.
I'm not able to choose.
Of course, if I could choose, I would switch off my brain and sit mute in my chair, collecting my paycheque. Of course, if I could choose, I would press the fast-forward button, and get myself to the point where I've collected all the money. In order to get the money, all I have to do is nothing. They're going to give me the money, but only on the proviso that I keep quiet. I'm going to get the money, but it comes with strings attached: I have to sit in my chair and keep my mouth shut.
Why can't I keep my mouth shut, and just think of the big fat paycheque?
I'm grappling with the idea that I'm not a very nice person. There are plenty of people with the same mental health problems as me - bipolar disorder, anxiety etc - and they're lovely perfect Jesus-like individuals who spread joy everywhere they go; infinitely charitable, kind, helping old ladies, sick animals, orphans, starving Africans and suchlike. Why am I such an asshole? I certainly can't blame my mental illness, because every other person on the whole wide entire planet with a mental illness is a saint who would make a nun blush with shame at their lack of piety.
For sure, having a mood disorder makes life in civilised society pretty challenging. For sure, being shackled to a rigid organisational structure, where everyone's expected to fit in or fuck off, is a massive problem when my mood is not stable like an ordinary person's. We all want to lie in bed with the curtains closed sometimes. We all want to go a bit crazy sometimes. Sure, you can say that it's incumbent on me to fight my mood, with willpower, mental strength, medication, or whatever it takes... or else fuck off and die in some dark dank hole. For sure, it's my problem, nobody else's. Everyone else is getting on with life, neatly compartmentalising themselves into their assigned slot; fitting in. What the hell gives me the right to be eccentric; different?
Aside from lying down on the floor and resigning myself to death by multiple organ failure, last Christmas, it shouldn't be understated just how hard I have been working to overcome my mood disorder, and to fit in. For the last three years, I've forced myself to battle through severe depression, social jetlag, overwhelming anxiety, panic attacks and suchlike, in order to keep working and rebuild my shattered finances. If I wasn't battling my mental illness, you can be certain that I would have been at home in bed, in a darkened room, instead of turning up at work, day after day, week after week, month after month, year after year.
The other side of my mood disorder is mania, which I've employed to make myself incredibly productive. I can quite rightly feel proud of a lot of achievements during the past three years. My productivity has been sky-high.
High productivity has come at a high cost.
I'm crashing, predictably. I'm exhausted and irritable. I'm getting physically sick. I can't regulate my mood. I can't act appropriately; professionally. I'm losing it. I'm having a breakdown.
All of this was inevitable, sure, but I don't think it was avoidable.