This is a story about storm clouds...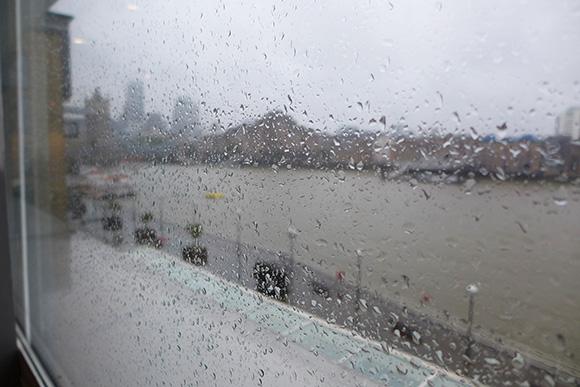 I often assume that after a lengthy period without abusing drink, drugs, medication and other mind-altering substances, I'll reap some rewards. I tend to think that a period clean and sober will bring good health, and in turn, that life will improve. It's certainly true that drugs have brought nothing but chaos and turmoil into my life, making it completely unmanageable, as my mental health problems are exacerbated. Eliminating most psychoactive substances has certainly turned my life into something which looks - to the outside observer - to be stable, productive, functional and indeed, at times quite enviable. To all intents and purposes, I look, smell, sound and act like a normal member of mainstream society.
Internally, there's nothing to help me cope with the intrusive thoughts; the traumatic flashbacks.
In the comfort of my own home, as I've already written about, I yell out, grimace and flinch, as I'm assaulted by all kinds of post-traumatic flashbacks. I have horrible nightmares. I suffer lengthy periods of skin-crawling agonising anxiety, where the hands of the clock are barely moving; it lasts for an eternity.
There are no rewards for being clean and sober; only suffering.
It's unthinkable, lifting the lid when there's so much trauma. It's insanity to have it all hitting me like a freight train, every single second of every single day, even when I'm asleep.
I like to think that my brain is mending itself. I like to think that by reliving those traumas, my brain is kind of re-organising itself and exorcising stuff. I allow myself to yell out, flinch and grimace, because it seems better to let it out than to fight it and attempt to suppress it.
Thinking about it, there's mountains of stuff. There's an unimaginable amount of stuff.
The memories - the bad memories - come thick and fast, intruding into whatever I'm doing, unless I'm really working hard; really concentrating on something. I have so few distractions that there's plenty of time for my brain to throw a relentless torrent of terrible, dreadful, awful traumatic memories at me, which are so bad that they're physically painful and cause me to cry out in shock.
I don't think I'd have been able to cope without medication, but now I've lost that crutch, it feels like I stored up years worth of terrible stuff without dealing with it properly. Now it's all hitting me, seemingly all at once.
I'm unusual, in that I'm one of the least psychoactively altered people - I don't have any tea, coffee, coca-cola, fizzy drinks, nicotine, cannabis, alcohol or medication. I don't eat, drink, swallow, smoke, inject, snort or otherwise ingest anything mind-altering. That's very unusual. To give you an example, out of hundreds of people I work with, I'm the only one who doesn't drink tea, coffee or other caffeinated beverages, and my teetotaling makes me even more unusual.
As a friend said to me, quoting a popular Tweet: I'm raw-dogging reality.
It's really brutal. It's really awful. I don't recommend it at all. It's not nice. In fact, it's thoroughly unpleasant and intolerable. Don't do it. It's not worth it. It's not healthy, it's hell.
Why am I doing it then?
I have the unshakeable belief that I can achieve mood stability by avoiding all mind-altering substances, including the things we don't usually bother to think about, like tea and coffee. I feel a lot more stable - mentally - having given up everything. I'm trying to regulate my mood by doing other things. I'm hoping that I develop some healthy habits.
Certainly, after a couple of weeks teetotal, I have a lot more energy and enthusiasm; I'm a lot more active; I sleep better. These are not things to be sniffed at. Alcohol and depression combined to create a very sedentary lifestyle, which was horrifically damaging to my health. I was drinking myself to death, even though I appeared very functional and otherwise doing very well in life.
So, I'm suffering the dark, horrible invasive thoughts, driven to find out whether my brain will eventually rid itself of the toxins and settle down. Certainly, there are health benefits, but I am suffering a great deal.