This is a story about three years of my life...

I was living in an ultra-modern hotel in Canary Wharf and working for HSBC at their head office. I was a member of the team working on the bank's number one IT project. Shortly beforehand I had been living in a 14-bed hostel dorm and I'd narrowly escaped bankruptcy and destitution. I was working 12 hours a day, 6 or sometimes 7 days a week. I was exhausted and the tiredness, stress and unsettled life was driving me literally insane. I was suffering with delusions of grandeur, paranoia and my behaviour was erratic and unpredictable; I was extremely tense and irritable. I was on the brink of having a breakdown.

I rented an apartment on the River Thames near the office. The rent was obscene - £500/week - but I was earning great money working for HSBC and I was working very hard, so it seemed affordable at the time; it seemed like a nice reward for all the hard work. It felt like justice that I'd been able to get myself off the streets and into such a lovely place to live; to have gone from homeless and sleeping rough in a park, to having a luxury Thameside apartment with panoramic views over London.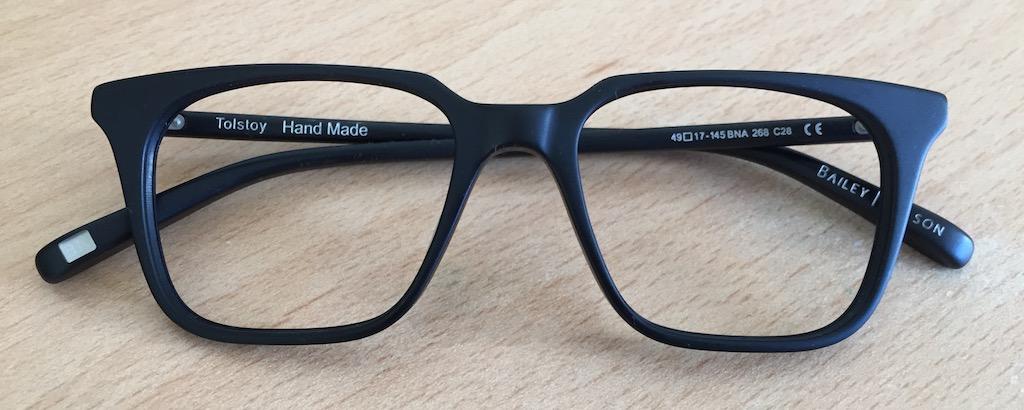 I was dating a BBC journalist. I was rapidly gaining a Twitter following. I felt like everything was happening for a reason. I felt like it was my destiny to do something important. I was consumed with mania; I was obsessed with the idea of a grand gesture. I had been deeply affected by my homelessness and near-bankruptcy and destabilised by the exhaustion of sleeping rough and in hostel dorms. The IT project was very stressful and I was under a great deal of pressure from HSBC management. My mind was a mess. I was very severely mentally ill.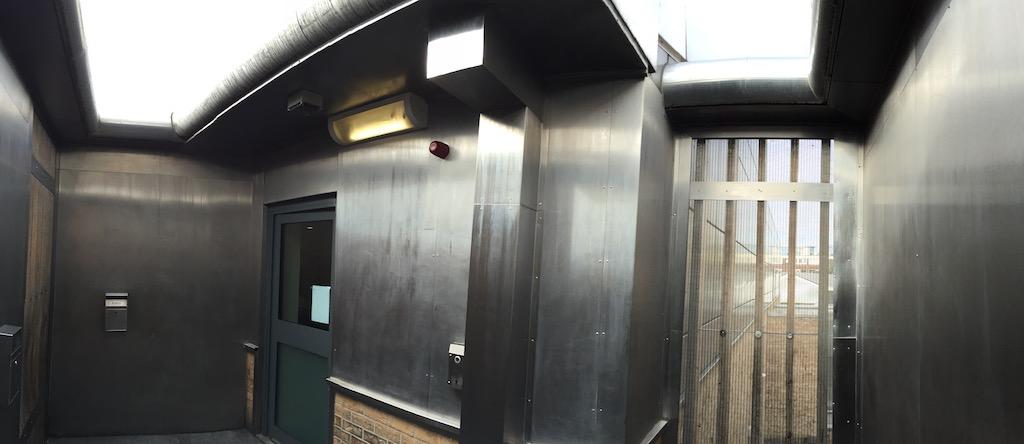 I woke up one morning and I couldn't go on. I couldn't face the office. I wanted to kill myself. I went to my doctor who sent me to hospital. 13 hours later I was admitted to a secure psych ward. I explained that I was financially distressed and very stressed at work. The psychiatric team recommended I stay in hospital for at least 2 weeks, but I needed to be back in the office if I was going to keep my job, to be able to afford the rent.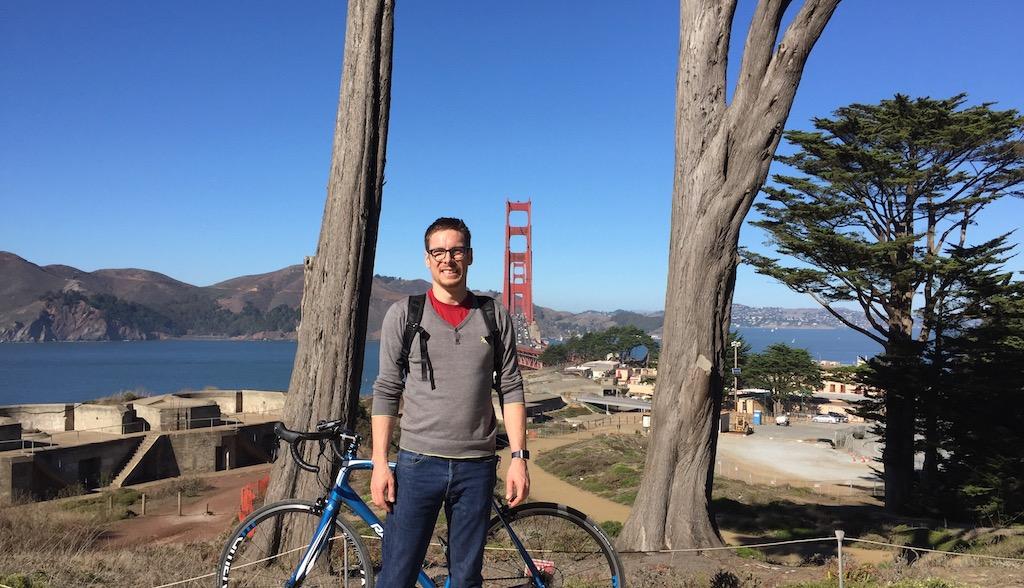 I discharged myself from hospital after a week and flew to San Francisco. I figured that if I was going to kill myself I might as well do it somewhere iconic. A friend picked me up from the airport and I borrowed a bike. I cycled straight to the Golden Gate Bridge. Seeing old friends, however, made me change my mind about committing suicide.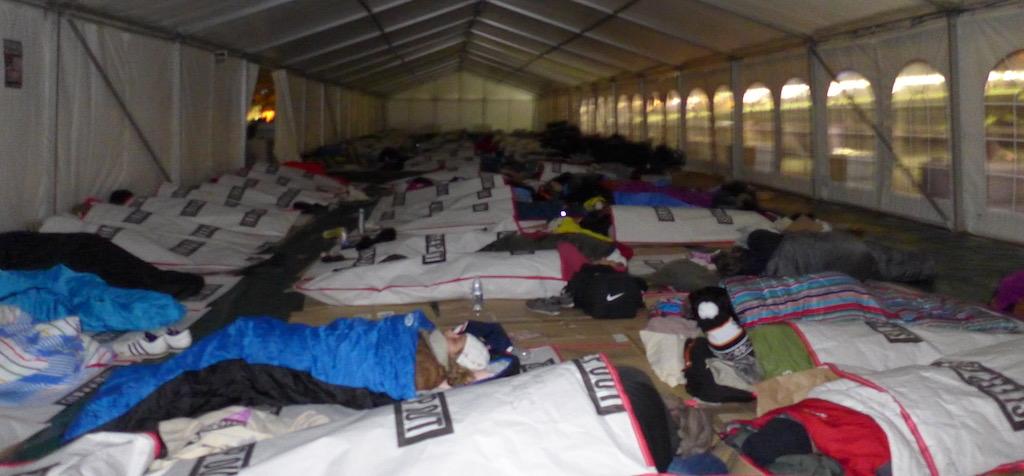 I lost my job with HSBC and I "slept rough" in the shadow of the head office skyscraper in Canary Wharf. I thought that this would be the pinnacle of my journey. I thought that having been used and abused by HSBC then unceremoniously dumped out onto the streets to suffer bankruptcy and homelessness - having managed to get myself a job at the bank while of no fixed abode and living in a hostel - would be deliciously poetic. It was, but my journey had barely begun.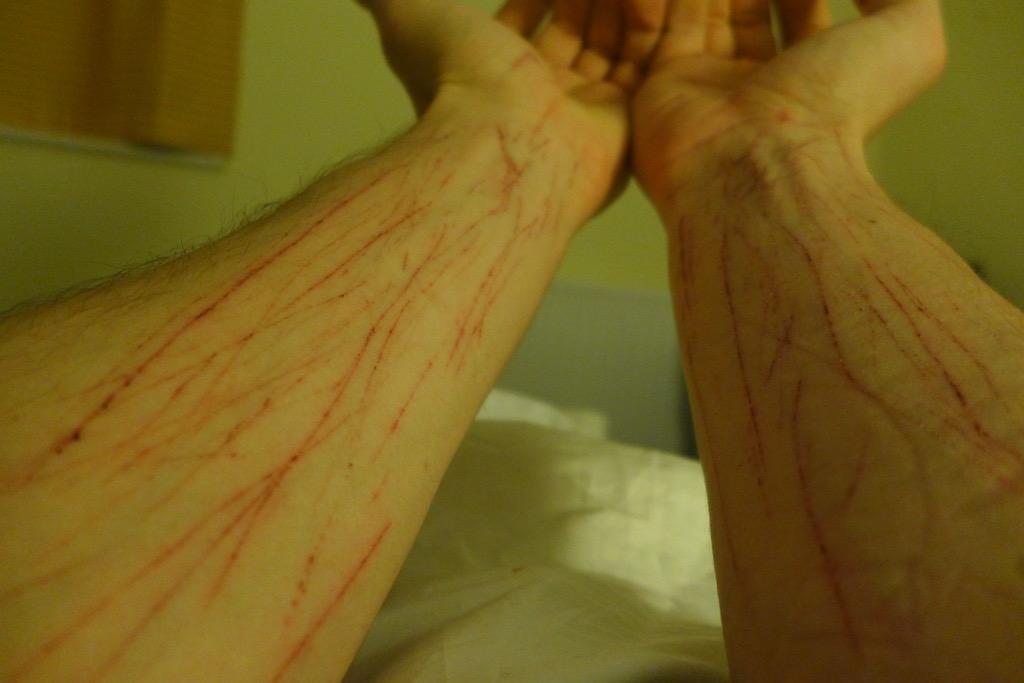 I quit drinking for 121 consecutive days. I starved myself. I thought that I would go on hunger strike. I thought that I would sleep rough on Christmas Day. I was really angry and upset with the world. Self harm and substance abuse dominated my life for several months. I got into heaps of debt just staying alive.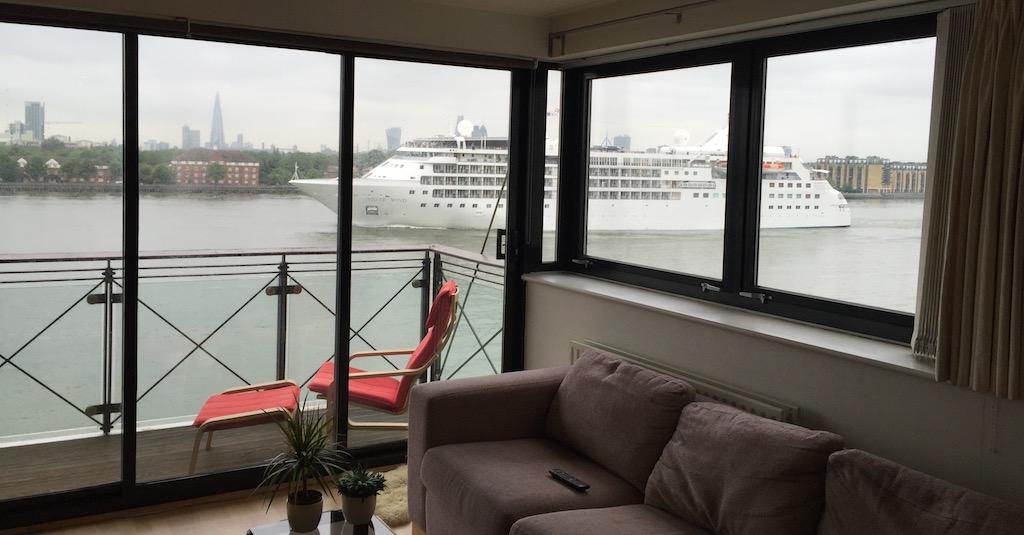 I survived the winter. I got another job. My life was OK except for persistent suicidal thoughts. I hated the project I was working on but I persevered because I was in a lot of debt. I loved where I was living - every day in my apartment was like Christmas Day because the view was so awesome. Living by the river was an incredible privilege. I took a holiday and went kitesurfing. My quality of life was improving slowly.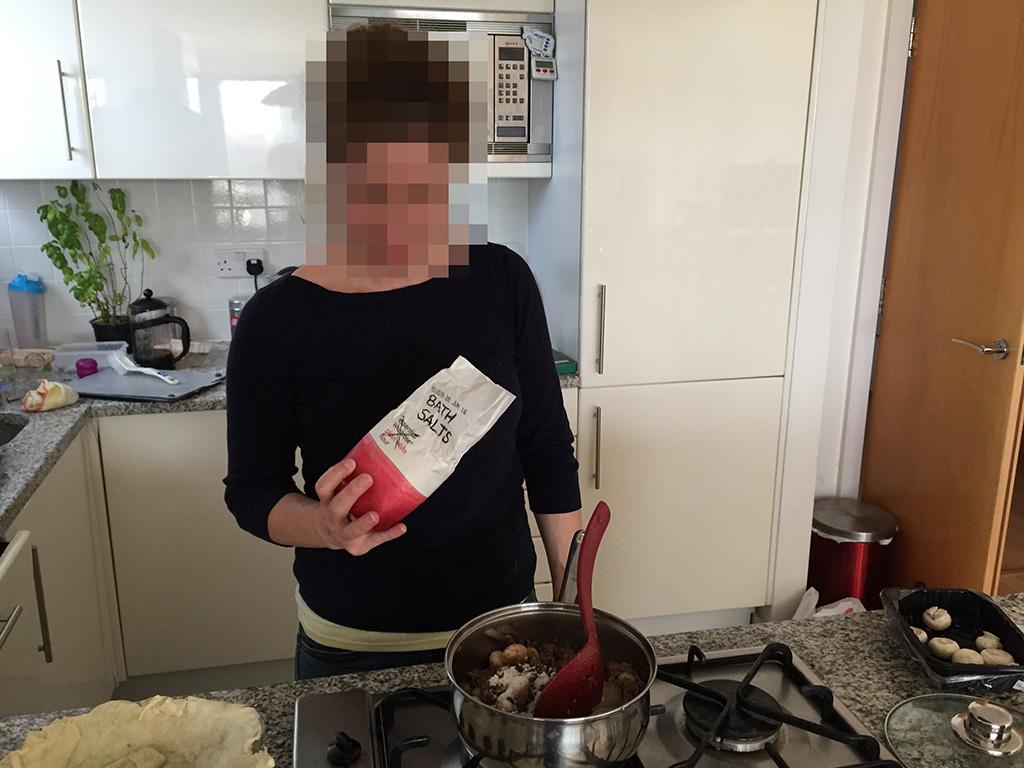 I met somebody very special and fell totally in love. She accepted me for who I was, including the all the bad bits, such as my prior issues with substance abuse. She was the first person I'd been in a relationship with who'd been able to read everything about me on my blog and to understand my flaws. We had a good relationship. The project I had been working on came to an end and I was jobless again. I wrote and published my first novel - she proofread it and helped me with the ending and other ideas. She was very supportive and I was confident I'd find work again easily.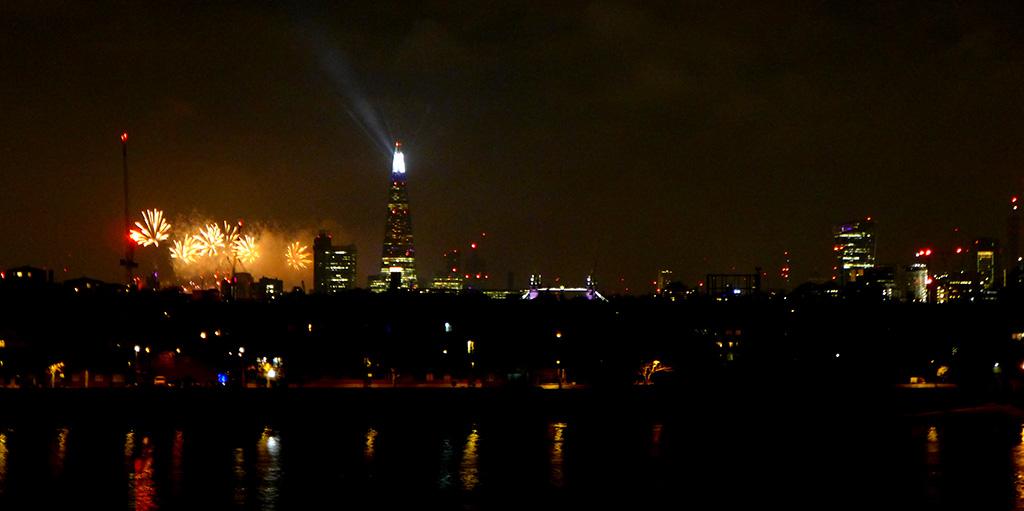 New Year's Eve watching the fireworks over London, sipping champagne on my balcony with the woman I loved - it seemed like the New Year was full of promise, but I was worried about getting another job and I was still in a lot of debt. There was a lot of pressure.
Disaster struck. I got deep vein thrombosis (DVT) in my left leg, which swelled up to twice the size of my right leg. My kidneys failed and I ended up in hospital on a high dependency ward having many hours of dialysis every day. The potassium in my blood spiked to a life-threatening level and I was constantly at risk of cardiac arrest. I was very sick.
My stay in hospital caused me to lose my job. Losing my job caused me to collapse psychologically and become very depressed and despondent. The DVT had caused terrible nerve damage and I had a lot of neuropathic pain, as well as a numb left foot. I started to become dependent on painkillers. I sought powerful antidepressants for my low mood. Pictured on the table are: codeine, dihydrocodeine, tramadol, diazepam, alprazolam, mirtazapine, venlafaxine, dextroamphetamine, zolpidem, zopiclone and pregabalin, which are all highly addictive. Because of this cocktail of prescription drugs I suffered an episode of medication-induced mania - temporary insanity - and broke up with the love of my life.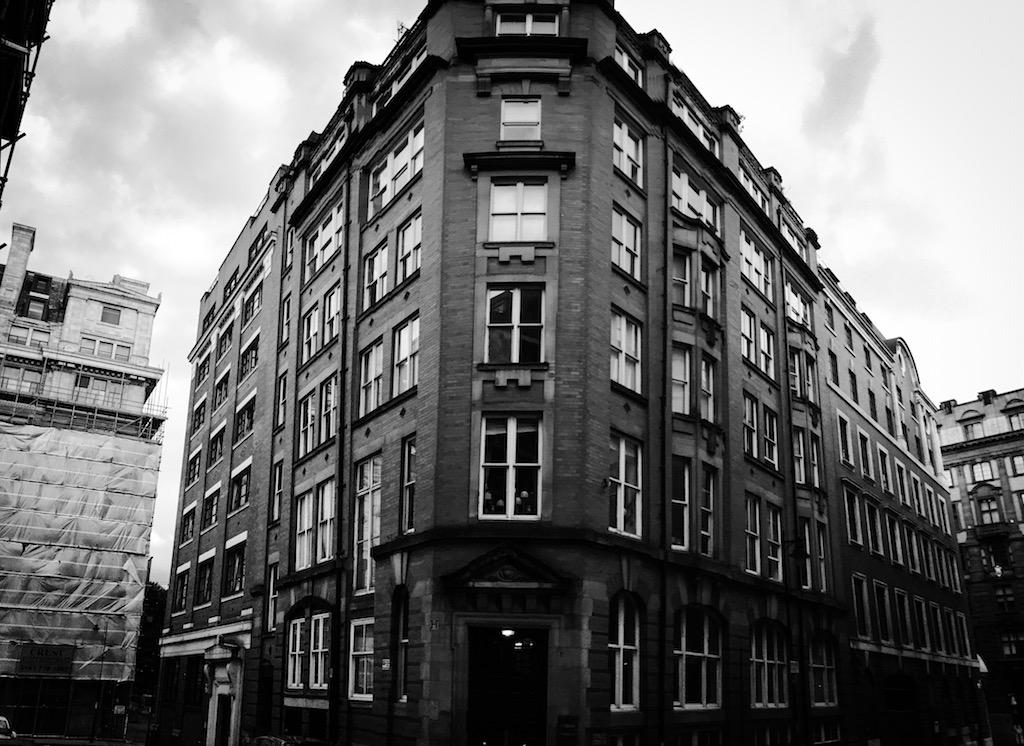 I ran out of money. I had to pay a huge tax bill and I had to go even deeper into debt. I was virtually bankrupt. Out of desperation I was forced to put all my worldly possessions into storage and leave London to take a job in Manchester. The job in Manchester included an apartment as part of the package, which was lucky because I didn't have enough money to pay rent or a deposit - I was totally broke. Moving house and leaving London was incredibly upsetting and traumatic. The new job was extremely demanding and exhausting. I was very lonely and isolated in an unfamiliar city with no friends or family; no local connections.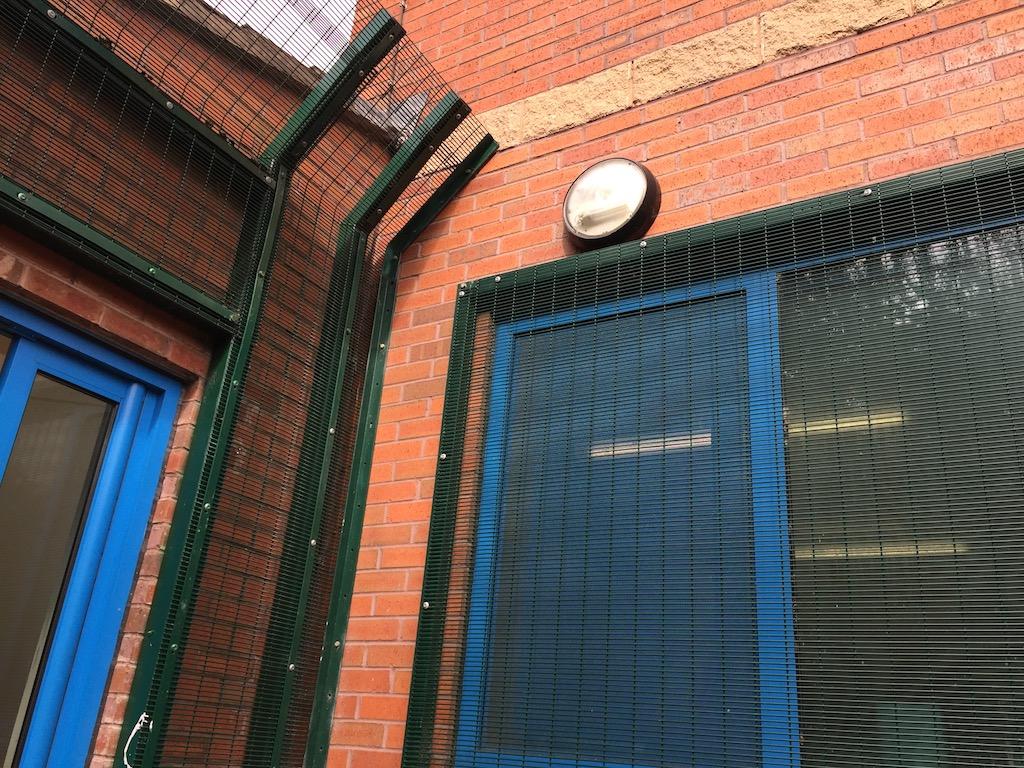 I tried to commit suicide. I took a massive overdose: I'd been stockpiling my prescription painkillers and I knew that 8+ grams of tramadol was likely to be fatal. I sent a tweet when I believed I was beyond the point of no return. I thought nobody knew where I lived. I thought there was no chance anybody would get to me in time. I was wrong. I regained consciousness a few days later in a hospital's critical care ward on life support. I was later sectioned for 28 days and admitted to a Psychiatric Intensive Care Unit (PICU).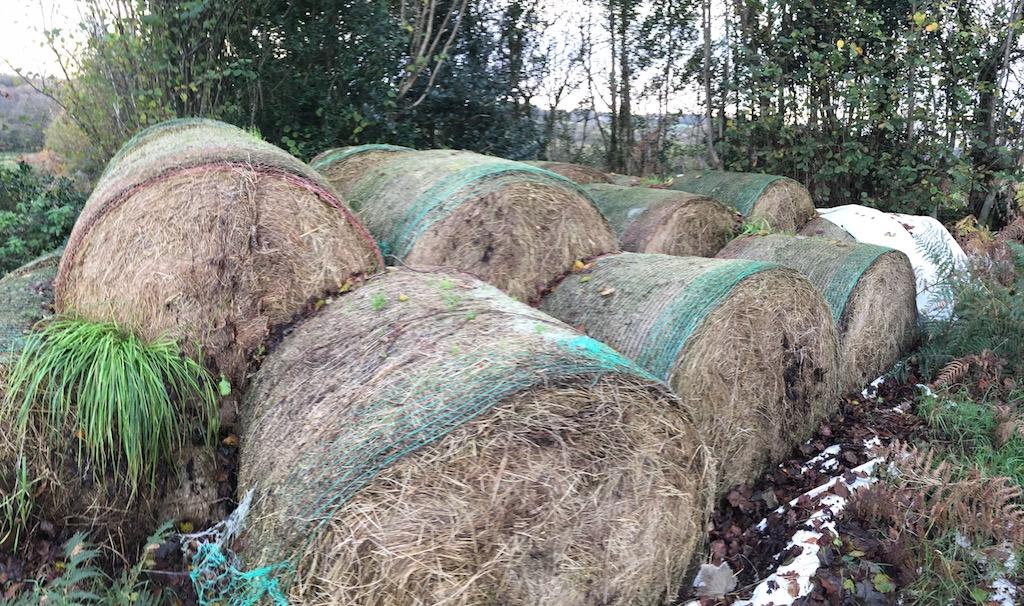 A doctor from Wales discovered my blog and invited me to live on their farm in a converted garage. I had no money, no car, no job. I had nothing.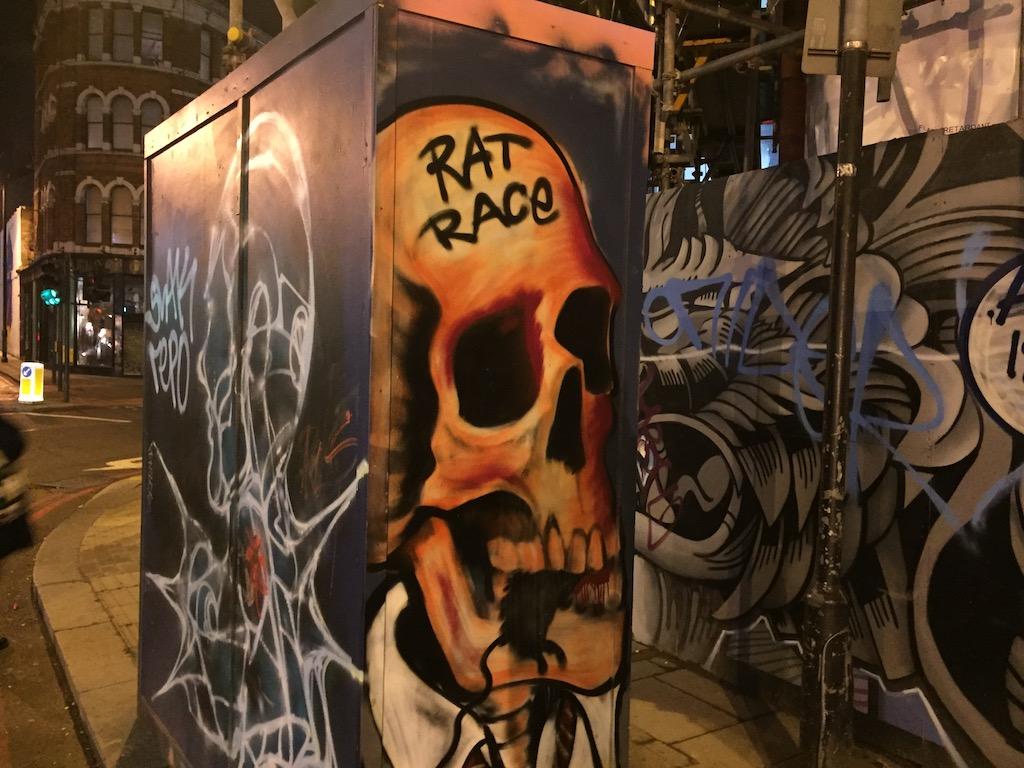 I almost went bankrupt but a friend got me some work in Warsaw and in London. I was living in AirBnBs and working in the Square Mile from Monday to Friday and living in Wales at the weekends.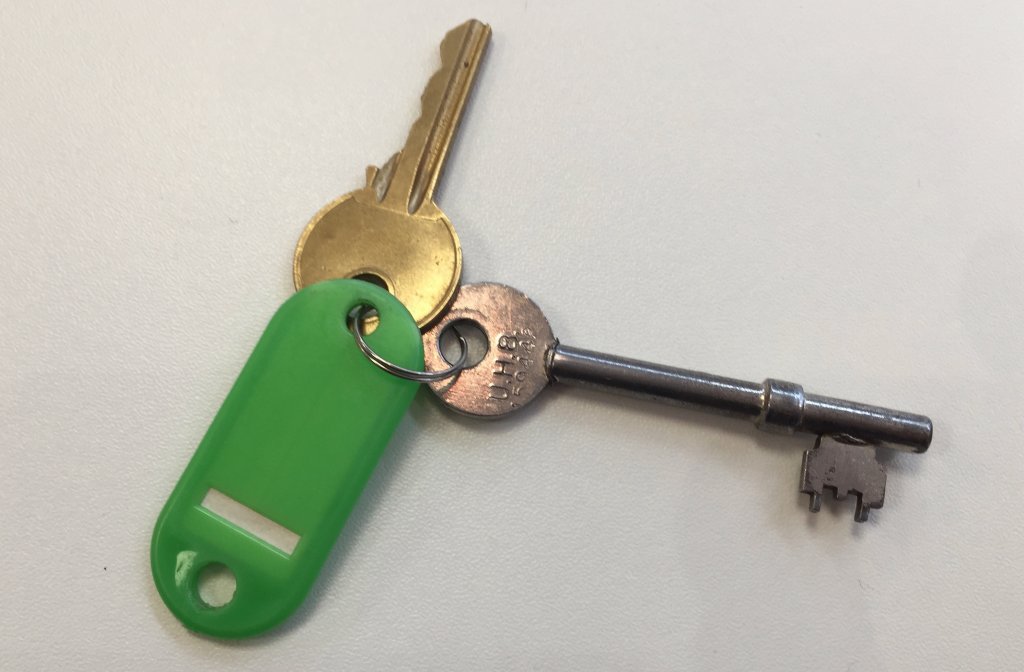 I bought a car, I got a local job, a local girlfriend and I rented an apartment. Briefly, I had everything I wanted and needed, although I went even deeper into debt. The pressure, stress and turmoil which I'd endured to get to this point was unimaginable; just to get to a position which most people would take for granted as the minimum acceptable things for a normal ordinary liveable life.
The local project ended and I was jobless again. The relationship ended. I papered over my bedroom windows and withdrew from the world. The journey had destroyed me. I was spent.

An obscene amount of money flows through my hands, but it all ends up in the pockets of those who I owe money to. I'm desperately trying to keep my head above water. The financial pressure is immense; unbearable. The journey has been incredibly long and arduous. There's still a very long way to go before I reach security and stability; before I'm comfortable, happy and content.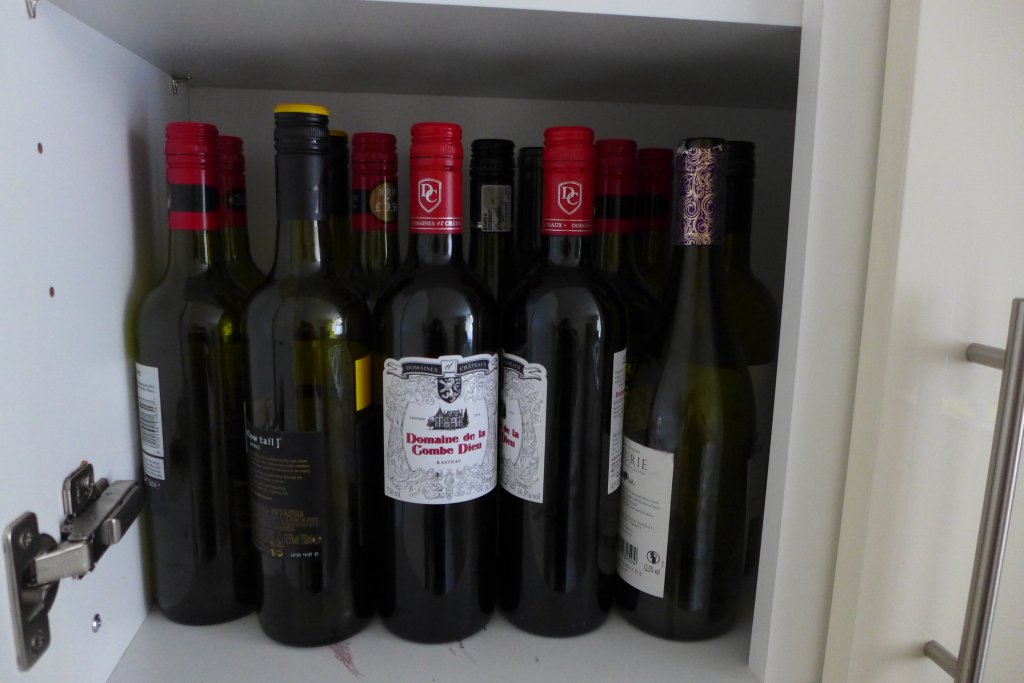 In the last year alone, I've managed to move house 3 times, work 4 different jobs, travel to 4 different countries, date 2 girls, survive a suicide attempt, be admitted to 3 different hospitals, quit addictive painkillers, sedatives, tranquillisers and sleeping pills, be arrested and locked in a cell, buy a car, rent a place to live, stay in 17 different hotels and AirBnBs, and somehow stay on top of my mountainous debts, not go bankrupt and even pay some of that crippling amount of money back. My only remaining vice is wine. I'm completely unmedicated and I don't abuse any substance other than alcohol. It's a remarkable journey for just 12 months, but the journey has been much, much longer than that.
In the last three years, I've written and published a million words and connected with thousands of people all over the globe.
To be precise, to date I've written exactly 1,001,020 words and counting, on this blog.
It's the world's longest suicide note.
If you want to understand why I'm suicidal you just have to read it all - it's all written down in exquisite detail. To save you the trouble of reading all 1 million words I've summarised the last 3 years for you right here.
The pressure; the stress; the exhaustion. Where is my reward?
I've travelled so far and I've achieved so much but yet I feel like it's gotten me nowhere. I should be rich but in fact I'm up to my eyeballs in debt. If you want to know where that debt came from, I just explained it to you. I didn't get into debt buying frivolous things and being profligate. I didn't make particularly bad choices. I'm not stupid. Where's the payoff for working so hard? Why did I bother?
My name's Nick Grant and I drink too much but otherwise I'm an ordinary regular guy. I do my job to a high standard and I'm liked and respected by my colleagues. I pay my taxes. I pay my rent and bills. I contribute to society as a productive member. I do ordinary stuff and have ordinary needs.
I'm 39 years old and I have nothing but debt. I have nothing much to show for my 39 years on the planet.
I'm lonely. I live a double life. The person I am in the office is different from the person I am in the comfort of my own home. Nobody at work would ever suspect that I've slept rough, been in trouble with the police, been hospitalised many times, been sectioned and had horrific problems with addiction. Nobody would suspect that my mental health has caused me horrendous difficulties when exacerbated by stressful life events, like divorce, moving house, losing jobs and everything else that's happened to me in the past 5 or so years.
My solution to the instability in my life was to create a backbone that has run consistently through my ups and downs: my daily writing. To have been able to write a million words has been immensely stabilising and has brought me into contact with so many wonderful kind and caring people. I quite literally owe my life to those who've followed me and my blog, especially via Twitter. Without this connection to the world I would be dead.
Today, I've crossed a seemingly arbitrary imaginary finishing line, in having written and published a million words in less than 3 years. It might seem ludicrous and pointless, but if you consider it in the context of the journey I've been on, you can see why I've wanted to document it.
If you've followed me on some part of this journey, I'm really grateful to have had your support. Thank you.
Tags: #writing #career #friends #socialmedia #publishing #homeless #mentalhealth #bipolar #london #suicide #depression #debt #addiction #drugs #nhs #hospital