This is a story about provocation...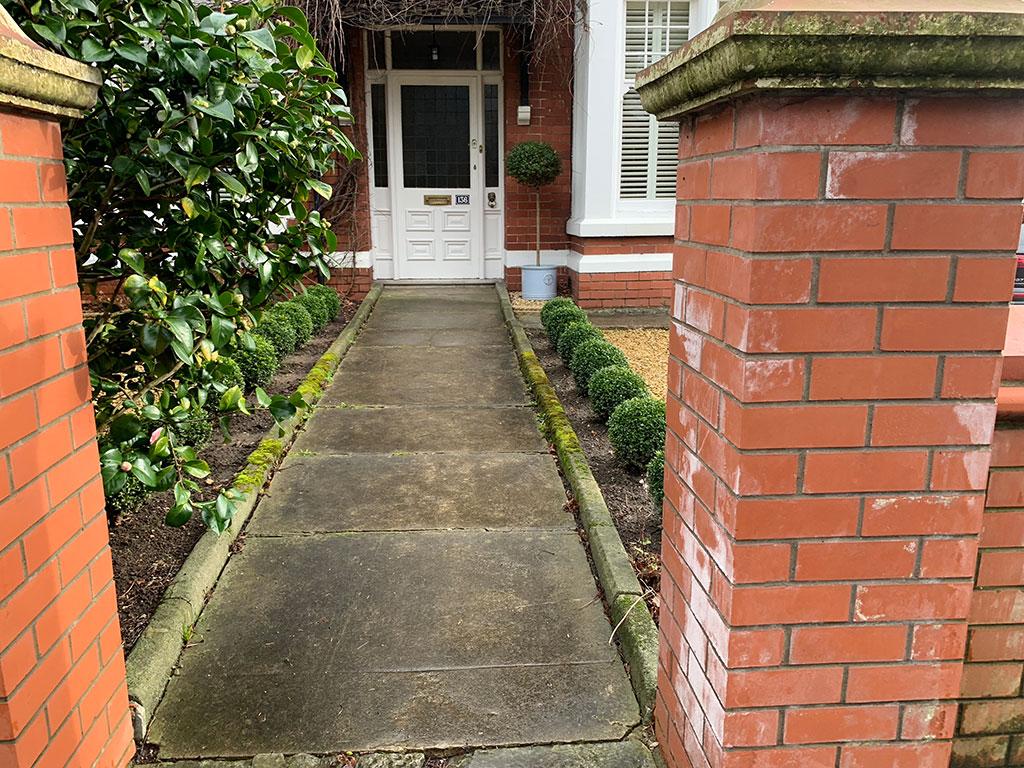 I suppose the reason why my episodes of mania synchronise perfectly with periods of high stress and exhaustion, is some kind of defence mechanism - perhaps an evolutionary adaptation; something deliberately left in my genes, because it's served a useful purpose during unsettled times throughout the history of humanity.
It's problematic for me to work in an open-plan office at the moment. It's problematic for me to be surrounded by so many mild-mannered and quiet individuals, who seem happy to spend all day looking at their email inbox, waiting for something interesting to appear.
How my colleagues manage to cope in an environment that's pretty stale and ultra-conservative, I don't know. Big personalities and loudmouths are not the kinds of people who become long-serving members of my organisation. In fact, a girl I dated from my office said she cried when she got her security pass, because its expiry date was 10 years in the future. "Nobody would choose to work here" she said.
It's not that bad.
I like it.
I'm just not so sure that everyone who's within earshot of me is my greatest fan. I have a foghorn-like voice in two situations: 1) when I'm scared and insecure, and 2) when I'm manic, like I am now.
I suppose I knew that mania was cropping up - rearing its ugly head - but it served a purpose. I needed to find a place to live and make all the necessary moving preparations. I needed to continue to work hard at my job, while also finding the extra energy and the motivation to do something I hate: Moving.
The mania has propelled me to move very fast, but it also causes my brain to speed up dangerously. A colleague told a joke about friction coefficients - a classical physics joke - and I said I could come up with a better one about quantum mechanics, in only a few seconds. According to my colleague, it took me no more than 15 seconds to invent a "XXX walks into a bar..." type joke, which was actually pretty good considering I thought of it on the spot AND it involved two really fundamental things about quantum mechanics. Nothing to do with Schrödinger and his cats, but actually to do with Planck and his constant... but I digress... both jokes have a very small audience who'd appreciate them.
I'm fizzing and crackling with so much energy at the moment that I'm physically uncomfortable to be around. I think I'm literally giving people near me headaches.
One of the first things I said this morning was "do chairs really exist?" which was supposed to be funny, but my colleagues reaction was to tell me it was too early to start talking about philosophy.
I didn't get to sleep until 3:30am or maybe even 4am.
Does the lack of sleep cause the mania, or is the insomnia a symptom of the mania? It's impossible to know.
It's not like I couldn't sleep, but I can't see how else I can fit everything into the 24 hours of the day, without some late nights. I know that I need regular bedtimes. I know I need lots of sleep. But, there's so much to do.
The busier I am, the more productive I am, strangely. Today I did all kinds of horrible jobs that I wasn't looking forward to, like buying a washing machine, booking a van to move my stuff, arranging to have broadband internet installed, arranging to have my post redirected and a zillion other admin jobs, but I also managed to do a piece of work that I'd been putting off for days and days.
Where I'm finding the energy from to maintain my daily writing, as well as the development of NickBot™ and the migration of my website from one hosting provider to another, I have no idea, considering that I also have a demanding full-time job and I waste at least 50% of my time saying stupid things out loud and distracting people.
I guess I was wasting a lot of time and energy on a bad relationship, so escaping that has released me from a lot of pointlessly exhausting nonsense. I was very trapped. I was very miserable.
I'm very stressed now and I felt momentarily like I was very alone, but perhaps that's what prompted me into a frenzy of activity, sending out lots of messages to people I care about, trying to surround myself with people who care about me. There's a horrible period of stress approaching rapidly - moving day, and subsequent days - but I'm pretty well prepared for it, which I'm surprised about, because I can often become too overwhelmed by anxiety to even leave my bed. I'm surprised that depression hasn't laid me low.
All of my psychiatric problems can be considered acute: i.e. they have been spontaneously provoked into existence by the extreme set of life circumstances that I'm simultaneously dealing with. This is adjustment disorder which is just another way of saying "your life is hell right now" and that quite rightly, my brain and body are compensating for the extreme demands placed upon me.
I'm pretty terrified right now, of screwing up the good relationship I have with my colleagues and my workplace. People have been patient with me, but that patience is wearing thin. It's unusual for a manic episode to last so long, but I've managed to keep myself sustained for periods of 6, 8 and even 13 weeks before... but it always led to a horrible crash. There have always been disastrous consequences for allowing too much of my mania to overspill into the open-plan offices which I work in.
I try to rein myself in. I try to put my headphones in and keep my head down. But, then somebody wants to ask me something. Then I overhear something and my red-hot brain which is travelling at a million miles an hour immediately sparks off and I'm talking - interjecting - with something which I think is profound, but nobody can keep up with me... I'm just acting a bit weird and annoying, from the point of view of my colleagues.
I'm working from home for a couple of days. I'm going to try to pace myself and remind myself that I've got a nice long overlap of my tenancies, so I don't have to move everything all at once. If I forget anything, I can always make more trips. There's no need for me to put so much pressure on myself.
I'm pushing hard in every area of my life, simultaneously. I want my colleagues to think I'm a brilliant genius who can do anything. I want my perfect house, fully furnished and looking beautiful. I want to feel instantly at home in a city which I've barely visited. I want my side project - this website - to make a giant leap forward, in terms of technology.
It's too much, and there will be a price to be paid.
I need to be super careful.
I can't afford to lose my job, for example.
I can't afford to lose anything, in fact.
Everything teeters dangerously on a cliff edge.
But, I've kind of gotten used to living on the edge.
If nothing else, at least this period is quite life-affirming and I'm coping remarkably well. Even when I got in trouble with the big boss the other day, I managed to rescue things very rapidly and get back on good terms. Even when I wasted days and days procrastinating, I caught up very rapidly. Even when I felt that there was too much to do in too little time, to move house without dying of stress and anxiety, everything seems to be falling into place.
I've written twice as much as I meant to, of course, because I can't quite rein myself in; I can't quite pump the brakes and slow myself down.
So long as I keep doing what my colleagues are doing, which is mostly killing time looking busy, then I'll probably get through this difficult period without doing too much damage. Less is more.
Tags: #bipolar #mania #adjustmentdisorder #career #work #job #office #boredom #moving #renting #house