This is a story about getting into debt...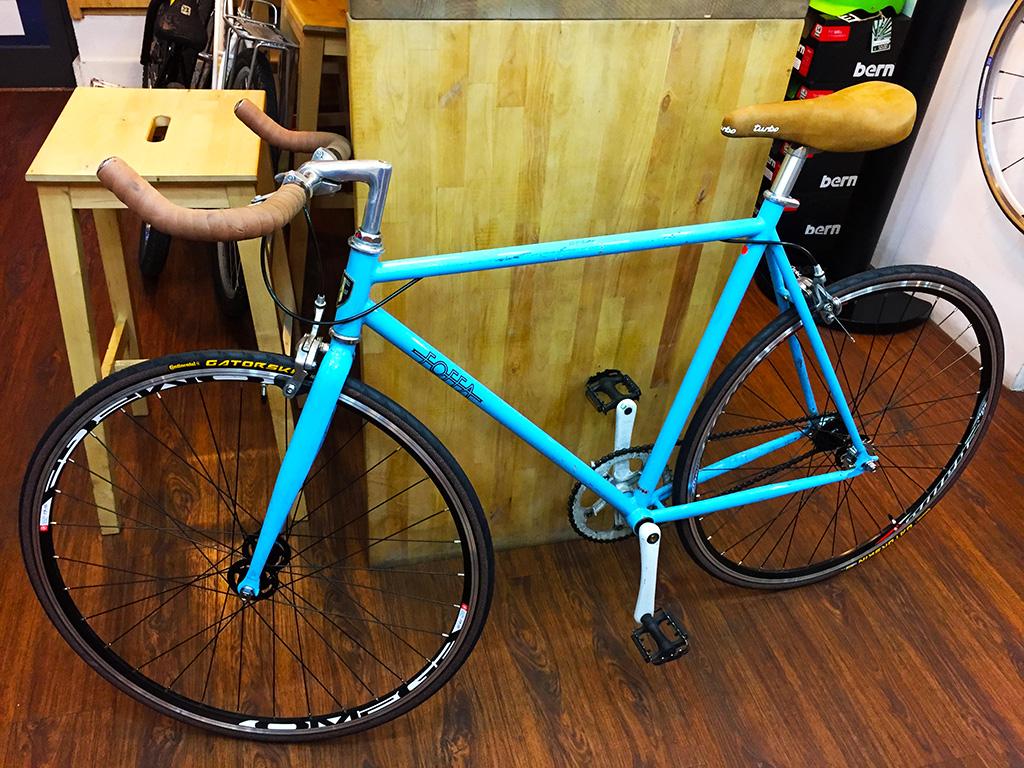 I was desperate for a halfway-decent car when I was 17 years old. The car I had when I first passed my driving test was the most disgusting horrible thing you've ever seen in your life, and that was before my mum crashed it, and then a blind man was paid to repair it using household paint of the wrong colour, which was daubed thickly onto the crumpled bodywork, and left to drip and generally look worse than it would have done if somebody had simply lowered their trousers, curled out a shit onto the bonnet, and then smeared the excrement.
The car, absolutely, was not a gift. In fact, the car was a curse. Firstly it was extortionate to repair, because nobody has a disgusting shit car like that for their first car, so no insurer would offer me an affordable policy. That wiped out every penny I had. Then, it was ruined: my mother crashed it, and it was shit in the first place. It was so old, that basically, it was mechanically fucked in every conceivable way. So, the insurance financially ruined me, then repairing it left me with a gigantic debt to the garage. Then, after all that, it was a hideously ugly shit unreliable horrible, horrible, horrible car.
So, I was keen to have a car that was not shit.
I got a bank loan. I got a bank loan to buy a car, which wasn't a piece of shit, looked like shit, drove like shit... I took out a bank loan to buy a fucking OK-ish fucking car, alright?
In actual fact, it was a good decision to get that bank loan, because I was happy with my not-shit car. In fact, I was fucking ecstatic to have a car which wasn't a complete pile of shit, that was financially crippling me.
Predictably, my OK-ish car was not a pile of fucking horrible ugly shit, and consequently cost me far less in garage repair bills. Predictably, my OK-ish car did wonders for my self-esteem, and I was quite proud of my OK-ish car. My OK-ish car was very enjoyable to drive, and I was very glad that I had taken out that bank loan.
Of course, I hated being in debt, but I paid it off pretty quickly, especially as the garage bills were a fraction of what they were for the horrible ugly old piece of shit, which was good for nothing but the scrap yard.
So, where am I going with this?
Today is payday. Actually, I don't really have payday, to to speak. I don't have a salaried job, in any sense that you'd understand. I run my own company, so it's not like payday is really a thing for me. But anyway, for the sake of simplicity: imagine that today is payday for me.
I've been trying to buy a new bike for a little while. Pictured above is my city bike: designed for zooming through traffic in London. I love that bike. It's great.
I don't live in London anymore. I live somewhere where there's hills.
The new bike I've been trying to buy is a mountain bike. I don't live super close to any mountains - maybe 45 minutes away - but it's pretty hilly where I live, so I need gears. As it happens, I already have a mountain bike, which I bought on motherfucking credit, OK, motherfucker not long after I got my OK-ish car. My 22 year old mountain bike is brilliant and I love it, but I want one which is better for going up and down hills. I mean, that's what my old one is designed to do, but I want a better one.
So, I'm buying something that I don't need but I want and I can afford because it's payday. I can pay cash. I don't need to borrow money or otherwise get it on some kind of credit agreement. I can just walk into a fucking shop, hand over the cash, and walk out with the brand new mountain bike.
I'm getting one.
Actually, it looks like I'm getting one which is going to cost twice as much as I had budgeted for... but I don't care. I want the one that I want, and I want it now... or rather, I want it tomorrow, because the shop needs to build it for me.
It feels - having been relatively recently homeless, horrendously indebted, and almost bankrupt - to be an incredibly bad decision. Sure, it probably is, but I've got the money - surplus - and I'm going to spend it all on this thing that I want; this thing that I don't need.
For sure, I'm not spending money that I don't have; I'm not spending money before I've earned it. For sure, this could be the beginning of a spiral back into debt, but I really don't think it's going to be. Even if it is, I don't give a shit. I've put up with too much for too long, to fuck around any longer.
Sorry for the stream of expletives. I've had to justify myself and my very real human needs, for far too long. If you ask my dad, you can get a bike that's just as good as a £30,000 full-carbon Tour de France pro-rider bike, so cheaply that somebody will pay you to take it off your hands, and buy you a fucking house too for your trouble.
By the way, I am not buying a £30,000 full-carbon pro-rider bike. I am buying a mid-range bike: not the cheapest, and not the most expensive. Mid-priced.
Okay?
Happy now?
Tags: #money #debt #bike #childhood #car