This is a story about being disconnected...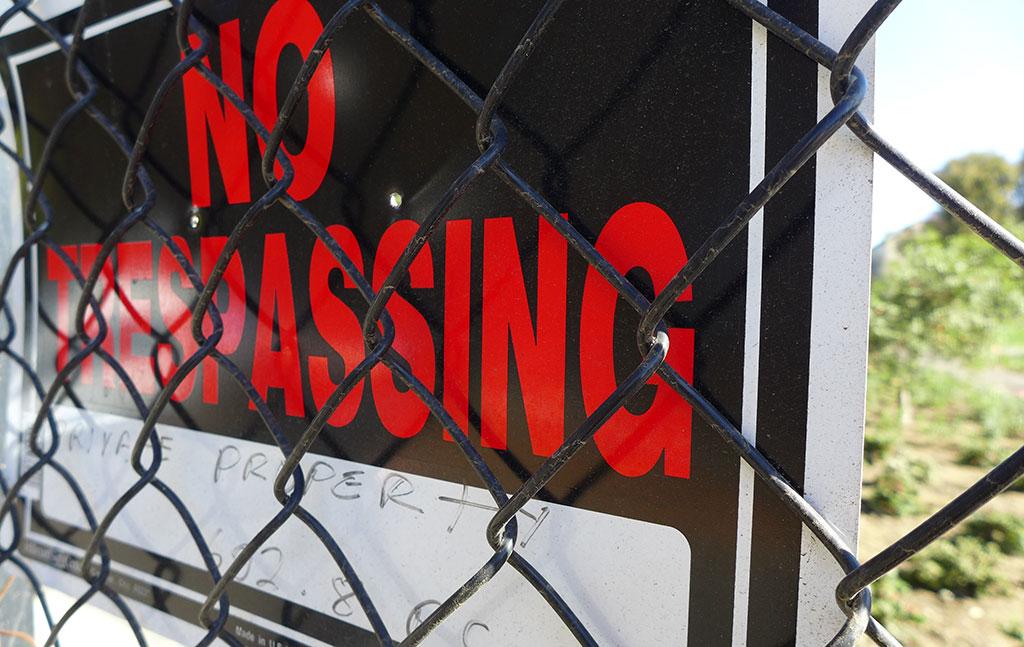 I've received a bunch of messages from people who care about me, over the past few weeks. I haven't responded - yet - but I'm not intentionally ignoring anybody. I very much want to reply, but I've struggled to know when and how to do so. I very much want to stay connected but I reached breaking point.
I started writing this blog because my life was in danger but it was too difficult to keep anybody informed about what was going on: my life was too chaotic and unmanageable. I needed a mechanism to keep anybody who was concerned about my welfare informed. Writing a blog post on a regular basis was the easiest way to keep kind and caring people in the loop.
A group of people emerged, who have supported me. I literally owe my life to those who contacted emergency services when I tried to end my life. Without the intervention of those who read my words and decided to act, I should not have made it this far. I have received aid in my hour of need thanks to people who were strangers until they read my blog and decided to help me.
There is a certain amount of thought and effort ploughed into each blog post. There is an investment of time and energy. There is a risk that my words might be used against me. There is fear and there is shame, every time I share something that's unflattering or otherwise make myself vulnerable. There is a sense of responsibility towards those who read and those who care, who have taken the time to understand a little about who I am, and those who have gone to the effort of making a human connection.
I know that if I don't write regularly then people won't check regularly to see if I've written anything new. I know that it's the regularity with which I write which sets me apart from the vast majority of bloggers, who quickly tire of the chore and abandon their blogs. I know that if I stop writing I stop existing, in a way. I know that if I stop writing, regular readers drift away.
What is the reason I need regular readers?
I started writing this blog because my life was in danger. That I write this as a "suicide note" is only partly tongue-in-cheek. That it seems somewhat melodramatic, alarmist, attention-seeking or hyperbolic is a reflection of how little wider society really cares about suicide, and how society loves to call people's bluff.
The reason I couldn't write for the past three weeks is that I was overcome with several competing messages. I wanted to write about the happy thing in my life: that I was getting to go away on a lovely holiday. I wanted to share my amazing holiday photos. I wanted to share something positive, after a very long time spent moaning and complaining about my miserable life. However, money worries and uncertainty surrounding my income, plus a lot of stress about an invasive security vetting procedure, were consuming me. I was filled with dread about the future. I was consumed with anxiety. I was constantly assaulted with an imagined future, where I become penniless and homeless, after such a protracted lengthy struggle.
I thought about presenting the lovely images of my holiday alongside the inner turmoil I was suffering. I thought about sharing picturesque holiday photos with unrelated text, explaining how depressed and anxious I was about the future.
There's a slim chance that the wolf might be kept from the door for another couple of months. After my holiday was finished and I was back in the UK at the airport, I received an email which said that my contract could possibly be extended for another couple of months.
However, my security clearance has foundered. Before I departed on holiday, I was told that I had failed to respond to some correspondance and the assumption would be that I had abandoned my application. I wrote back and said that I had responded within the hour, but then I went on holiday. I just checked: my application is closed and I have no idea why.
I'm unsure whether I should assume the worst or not. There's a chance that I can speak to the powers that be and get my security clearance process re-instated. There's a chance that I don't even need security clearance. There's also a chance that there's problems and there's a chance that those problems could cause other problems, and all my hard work is for naught.
I had thought that my source of income was secure until the end of the year. I had thought that this income meant I had adequate funds to take a holiday and could feel secure in my home. I had thought that my hard work had secured me the support of my colleagues and the organisation who I work for, thanks to the contribution I've made to the projects I've worked on.
I'm not so sure what the future looks like now. It's not utterly bleak, but it's very fragile and precarious.
I'm not sure if the universe wants me to succeed or fail. I'm certainly prepared for failure - insofar as I'm prepared to kill myself if I've been wasting my time - but I must admit that I was quite easily tricked into believing that success was within the realms of possibility. I thought that my struggles against adversity and my hard work was going to be rewarded; my modest desire to live without the tyranny of penniless destitution hanging over me appeared to be within grasp, but perhaps I was quite wrong.
There are systems in place that will quickly swipe my legs out from underneath me and cast me out into the street like a piece of trash. There are systems in place to ensure that I'm expelled from civilised society and unable to put my skill and experience to profitable gain. There are systems in place to thwart and frustrate me; to leave me stripped of dignity and to deny me opportunity. There are systems in place to keep a good man down.
We shall see what comes to pass this week. I have faced a lot of adversity over the past few years and managed to navigate some very nasty situations, somehow keeping hope alive. I've overcome some extremely difficult obstacles. Whether the present difficulties are just more of the same, and I will find a way forward, I have no idea. At the moment I feel as though my exhaustion and depression are going to get the better of me, given that I already used up all my reserves getting to this point. I should be cruising and having an easier time of things, but it appears as though things are going to get harder, if not impossible.
I have a limited amount of time to re-start my daily writing and re-surround myself with my support network, on which I have relied heavily to get to this point. I fear that I've left myself exposed and inadequately protected.
My downfall will be shockingly swift. Depression and exhaustion will rob me of my ability to continue to work and then rent, bills, taxes other demands for money with menaces will bankrupt me, see me evicted, label me as "undesirable" and make me unemployable and unhousable. With a wrecked credit rating and the black mark of a bankruptcy, I won't be able to get well paid work or rent a home - society will have ejected me and I'll be left to sleep rough. It seems hard to imagine that I could fall so quickly from a position where I appear to be wealthy and hold a respected position of responsibility, but I know how quickly everything will fall apart.
I have proceeded with a positive attitude, assuming that everything will work out OK if I just keep working hard, but in my experience nothing works out. Instead, all that happens is that there are major roadblocks. Instead of being able to continue on my trajectory, obstacles are thrown into my path and I am bombarded with missiles. All I want to do is to do my job and do it well, and be able to have a roof over my head, but instead things happen which could not have been predicted by me and which are not my fault. I am continuously thwarted.
I'm sick of being thwarted.
Undoubtedly I work hard. Undoubtedly I'm good at my job. Undoubtedly I will achieve my objectives if left unmolested.
At some point I get so sick of everything that I don't want to carry on living. It's not much of a life, being constantly thwarted. It's not much of a life living with constant precarity, anxiety and insecurity.
I decided to write this blog because it proves my dedication to a project and what I can achieve if I'm not thwarted. I decided to write this blog to prove my work ethic, even if this blog brings me no income. I decided to write this blog as a testament to my own creative and productive powers. I decided to write this blog because nobody could stop me, divert me, distract me and derail me.
I took a holiday.
I took a holiday from my paid income and I took a holiday from my unpaid project. I took a holiday from everything. It would have been nice to relax, secure in the knowledge that I had income and housing to look forward to when I returned, but that was taken away from me; my future was stolen from me, as usual. I was given nothing except anxiety and depression, as usual, as stress was heaped upon my head and my security was snatched away, as usual. I took a holiday anyway, because I was exhausted as hell.
Now, who know what awaits me, except further struggle, further stress, further anxiety and further frustrations and people sent to thwart me. In the context of this uncertainty, forgive me if I decide that I've had enough and that I would like some certainty. This is how I arrive at the conclusion that the only certainty that's available to me is the certainty of suicide. I would like to die with some dignity.
How many productive years do I have left? I'm 40 years old now - happy birthday to me - and I'm exhausted. The prospect of continuing on with such struggle, stress and strain is not at all appealing. I fail to see any kind of enticing future that's realistically attainable, given how hard people have worked to thwart and frustrate me.
In short, I hesitated to write for the past few weeks, because my situation is not improving, although it seemed churlish to complain when I most certainly did have the holiday of a lifetime. Still, it would be dishonest not to admit that most of my waking hours were consumed with stress, anxiety, depression and hopelessness. I didn't quite know where to begin, so I was uncharacteristically lost for words, perhaps only because I never committed pen to paper. Now that I've opened the flood gates, far more words have come rushing out of me than I anticipated.
Given that it's counter-productive to bombard my readers with far more than they can digest, I'm going to wrap this up now. I need to write regularly again. I hope that I have better news tomorrow and my outlook is more positive, but I need to write come what may, because it's my coping mechanism and my lifeline; my blog is my consistent reliable companion and the people who it connects me with are my dependable support network, though the bad times.
Thanks for reading.
Tags: #writing #socialmedia #depression #anxiety #suicide #homeless